Rhymes for Young Ghouls: See the Movie, Meet the Director Jeff Barnaby
November 4, 2017 at 7:00pm
In partnership with Huron University College's Truth and Reconciliation Film Series, Words is pleased to present a screening of Rhymes for Young Ghouls, featuring a visit and conversation with Director Jeff Barnaby!

This event will take place in two parts: 
I. Film Screening of Rhymes for Young Ghouls
II. Jeff Barnaby: In Conversation with Teresa Hubel (Huron, English) & Christopher Gittings (Film Studies)
This event is free & open to all, campus & community
Rhymes for Young Ghouls:
This feature-length drama presents a gritty, hard look at the Indian residential school system through the eyes of a tough, capable teenager named Aila. After her mother dies and her father is thrown into jail, Aila and her Uncle Burner take over the family drug business. Aila manages to stay out of St. Dymphna's, the residential school, by selling just enough dope to pay off Popper, the sadistic agent who runs the place. But when her drug money is stolen and her father returns from prison, the precarious balance of Aila's world is destroyed. Fight or flight are her only options, and Aila's not one to run.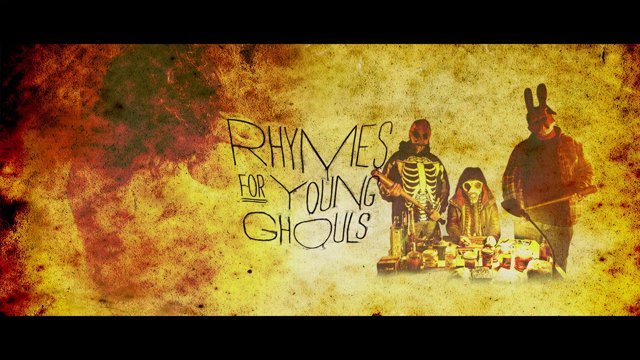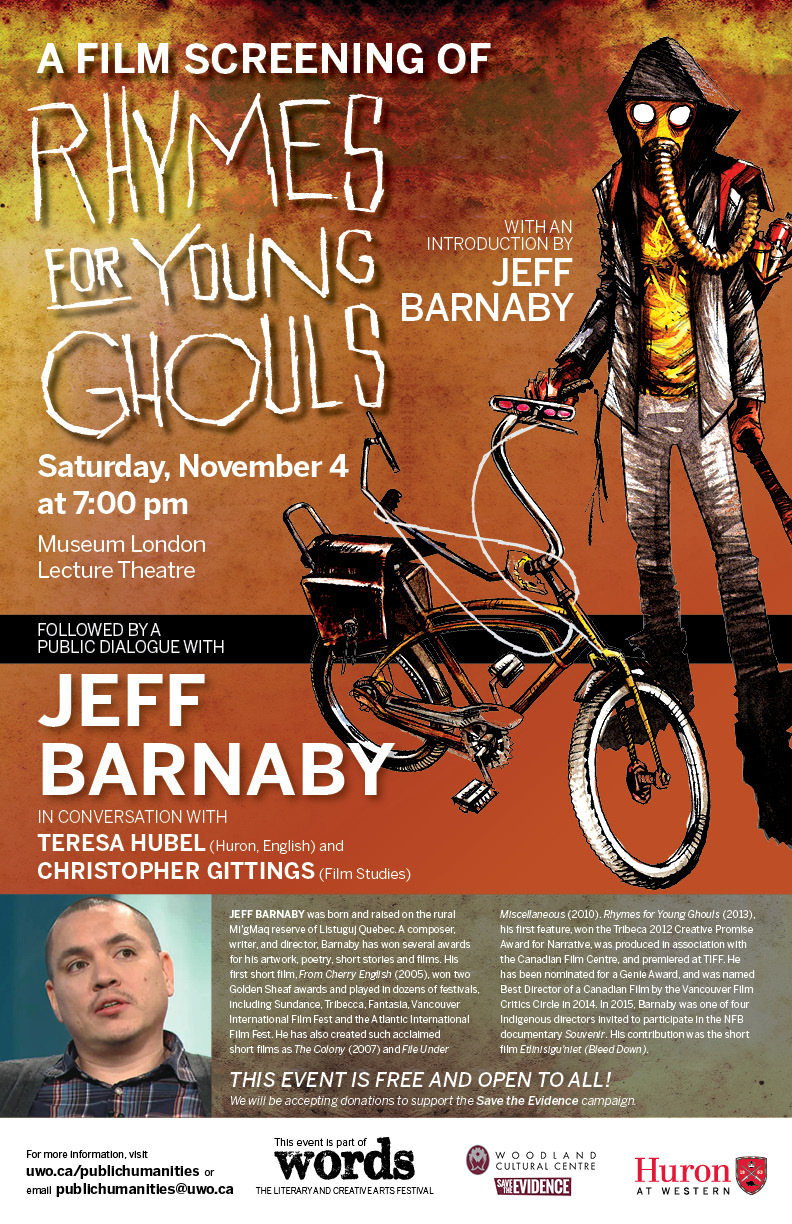 ---
Authors & Presenters
---
Location: