A Taste of Souwesto
November 2, 2019 at 12:00pm
Join us at Words for "A Taste of Souwesto," featuring North Moore Catering and Growing Chefs.
When: 12:00 - 1:30 pm
Where: Museum London, Centre at the Forks South
Over the lunch hour at Words, festivalgoers will have the chance to listen to the philosophies behind three local eateries, engage with the chefs, share your food stories, and try some new locally inspired food!

Best of all, participants at this event will have the chance to decorate their own cookie, and add it to our Community Cookie Mural!
This event is taking place in partnership with The Forest City Cookbook!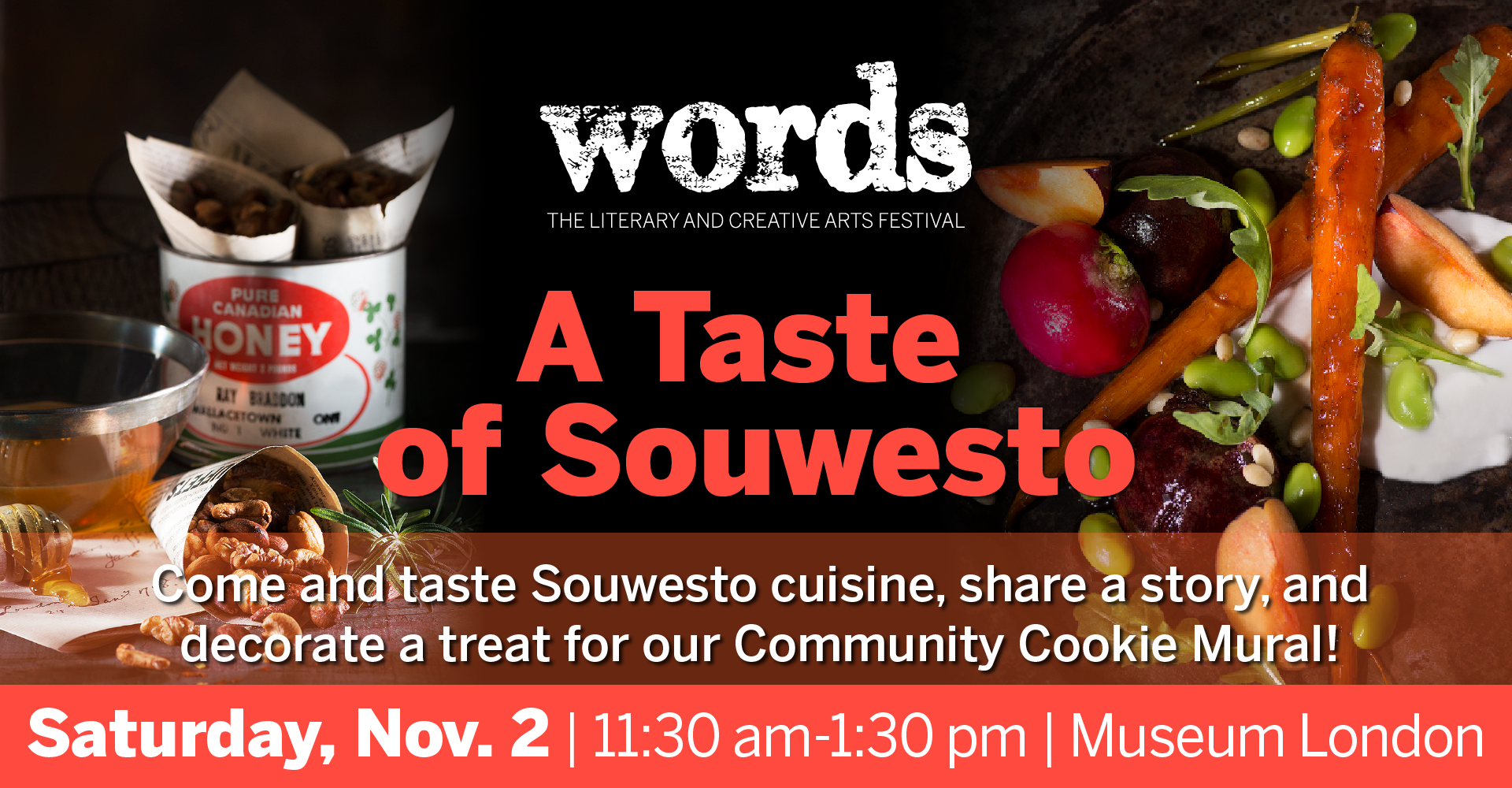 Location: