Words Festival Presents: The Songwriters' Sessions
November 2, 2019 at 2:00pm
Words Festival Presents: The Songwriters' Sessions, featuring Iskwē, Aaron Allen, Misha Bower, Danya Manning, and Richard Gracious!
Where: Museum London, Community Gallery
When: 2 November, 2pm - 4pm
This event is free and open to the community!
Words Fest and The London Music Office have partnered to present Songwriter Sessions this year during the London based literature festival known for bringing the best of Southwestern Ontario together.
Music can convey the deepest of emotions. When paired with lyrics, a song can take on an entirely new feeling and dimension. Word Fest showcases the art of songwriter during a multi-segment event, Songwriter Sessions.
Singer / Songwriters speak openly about the art of songwriting through their personal experience and insight. A round table discussion with 5 songwriters explores how they transform thoughts and ideas into lyrics and music.
The second portion of this event allows attendees access to the inner workings of a song. A panel of artists pick up their instruments and perform scaled down renditions of their songs explaining how their songs were written and the meaning behind their lyrics.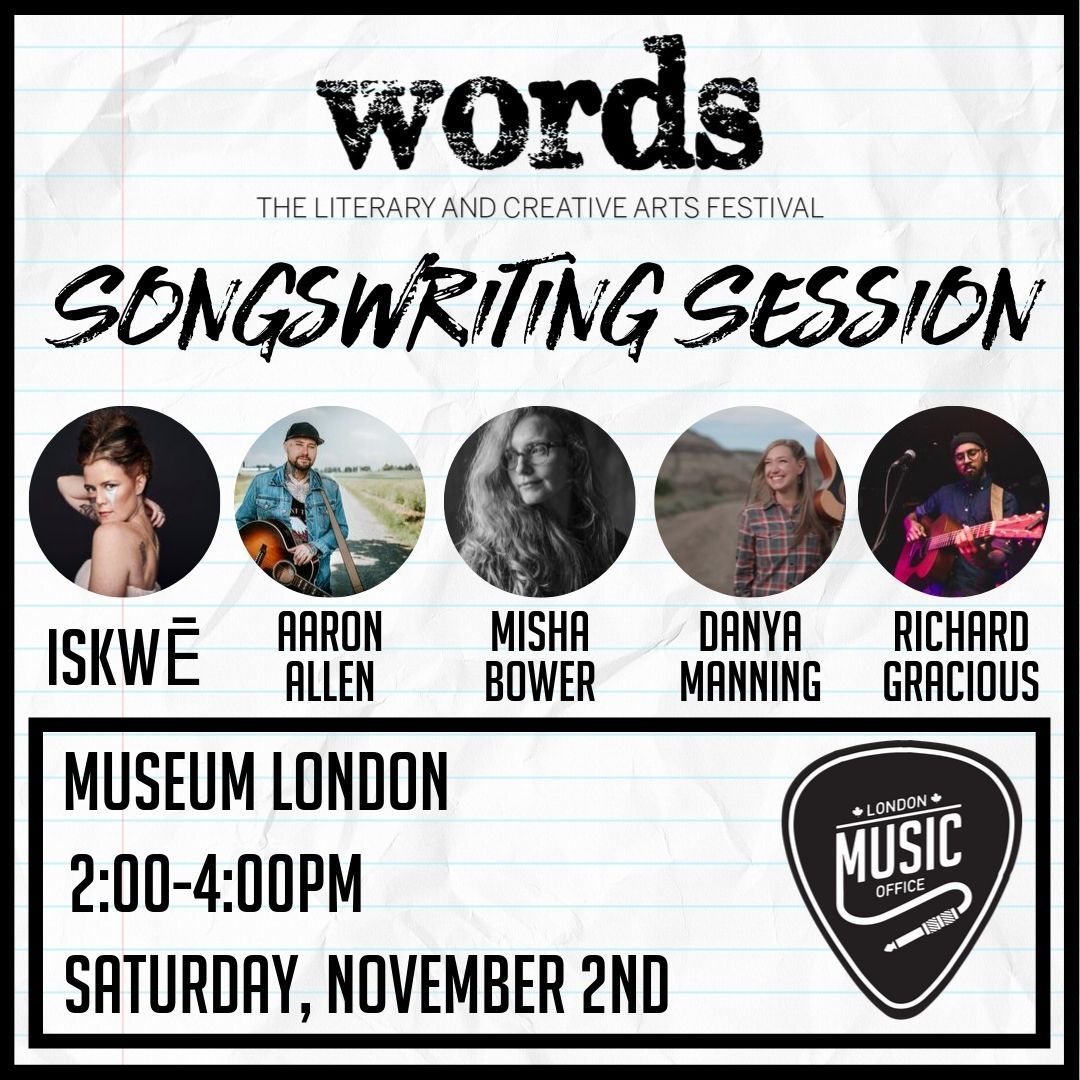 ---
Authors & Presenters
---
Location: