A Two-Act Talk 'n' Shop: Zines & Zine Culture
February 4, 2021 at 7:00pm
A Two-Act Talk 'n' Shop: Zines & Zine Culture
4 February 2021, 7PM
The Write Place & Words are pleased to present "A Two-Act Talk'n'Shop" on zines and zine culture, featuring Jenna Rose Sands and Tom Cull.
Act one: The Talk (Thurs, Feb 4, 7PM)
Join artist, activist, and zine-maker Jenna Rose Sands in conversation with Tom Cull about Zines, zine culture, and Jenna Rose's series "Atrocities Against Indigenous Canadians for Dummies."
Act two: The Shop (Thurs, Feb 11, 7PM)
Hosted by Tom Cull, this workshop invites you to share and receive feedback on a piece of writing or artwork that you have created to submit to a special edition of WordsFest Zine: Possible Utopias.
The registration link for our second event can be found HERE.
Zoom Registration Free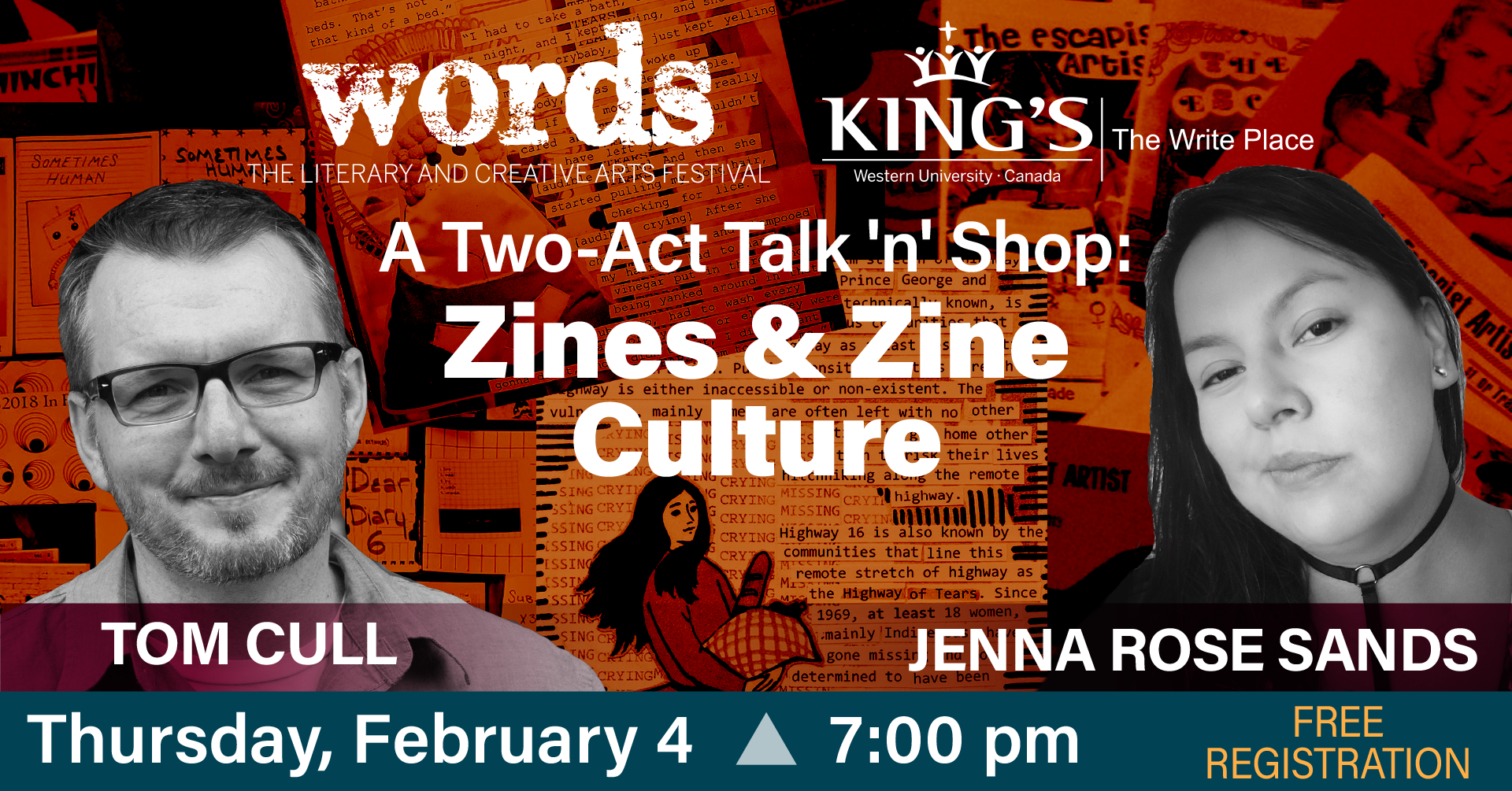 ---
Authors & Presenters
---