Active Voice Presents: Christine Fellows & John K. Samson
January 26, 2021 at 7:00pm
Active Voice Presents: Christine Fellows & John K. Samson
26 January 2021, 7PM
Active Voice, Ivan Coyote and the Words Festival are pleased to present Christine Fellows & John K. Samson!
Please join us for this free and public performance series, which will bring some very exciting and compelling artists right to your own screens at home. Join writer, storyteller, and Alice Munro Chair in Creativity Ivan Coyote as they welcome some of their favourite performers and makers to the virtual stage to share their songs and stories with you in this intimate and compelling investigation into the creative hearts of some of the finest contemporary voices working in their fields today.
This event is funded with the generous assistance of Western University's Hume Cronyn Fund, Department of English and Writing Studies, and the School for Advanced Studies in the Arts and Humanities.

Zoom Registration Here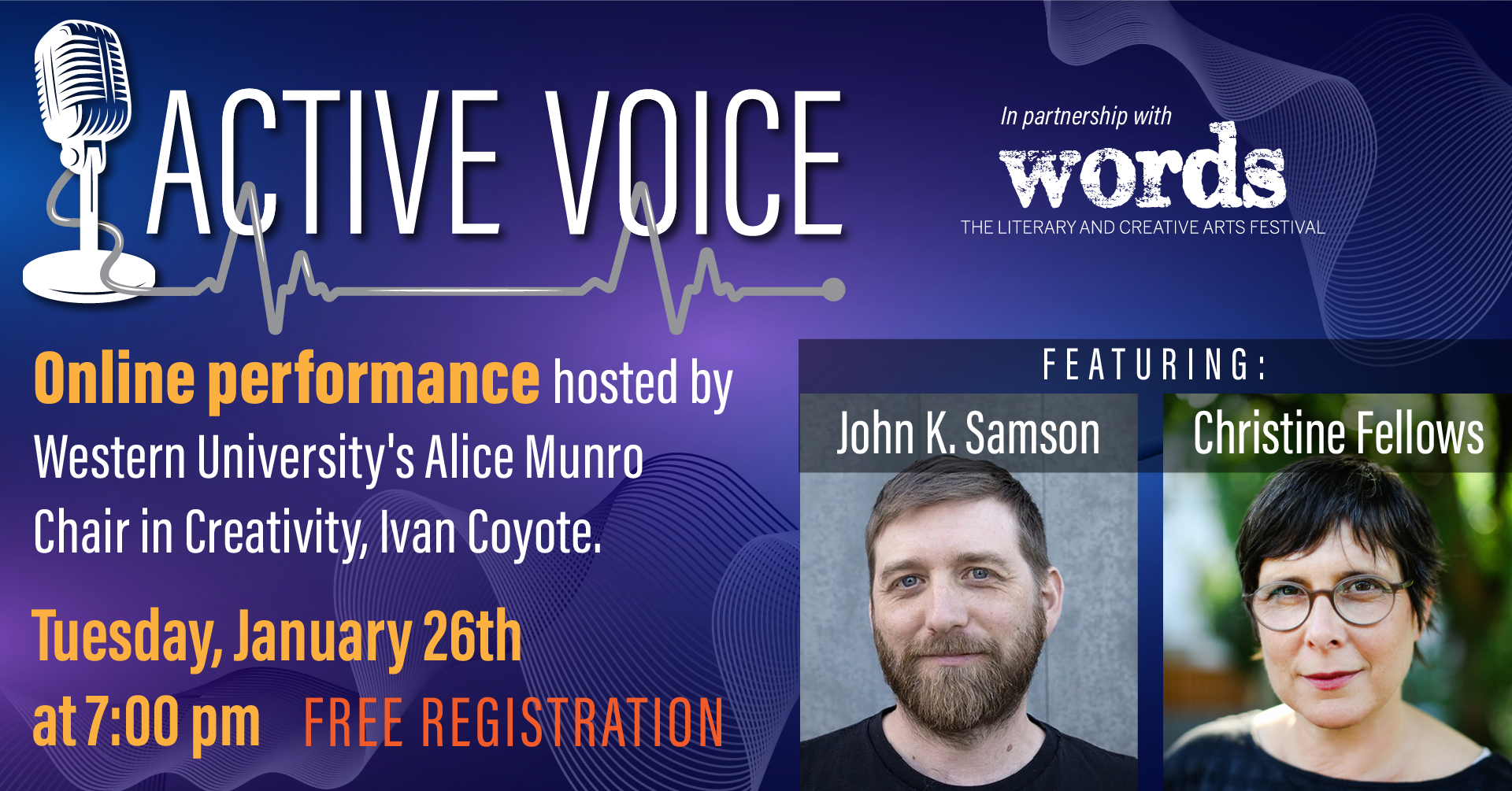 ---
Authors & Presenters
---