David Ly & Amy LeBlanc: In Conversation
August 17, 2021 at 7:30pm
Poetry London and the Words Festival are very pleased to present David Ly & Amy LeBlanc!

17 August 2021, 7:30 PM
Zoom registration HERE

In Mythical Man, David Ly builds, and then tears down, an army of men in a quest to explore personhood in the 21st century. Tenderness, toxic masculinity, nuances of queer love, and questions of race and identity mix in Ly's poetry, casting a spell that enters like "a warm tongue on a first date." Mythical Man is an authentic and accomplished debut.

A note taped to ceramic tile, a wasp's nest, a veil in a bell jar, and a bird's nest with an abandoned pair of cufflinks – Amy LeBlanc's I know something you don't know resides in the intersection of folklore and femininity where the body is both assured and lurid. With fairy-tale lucidity and fluid voice, the poems in this collection weave through the seams between story and fact. Like hemlock, foxglove, and blooming wildflowers, I know something you don't know is alluring and invariably noxious.
Zoom Registration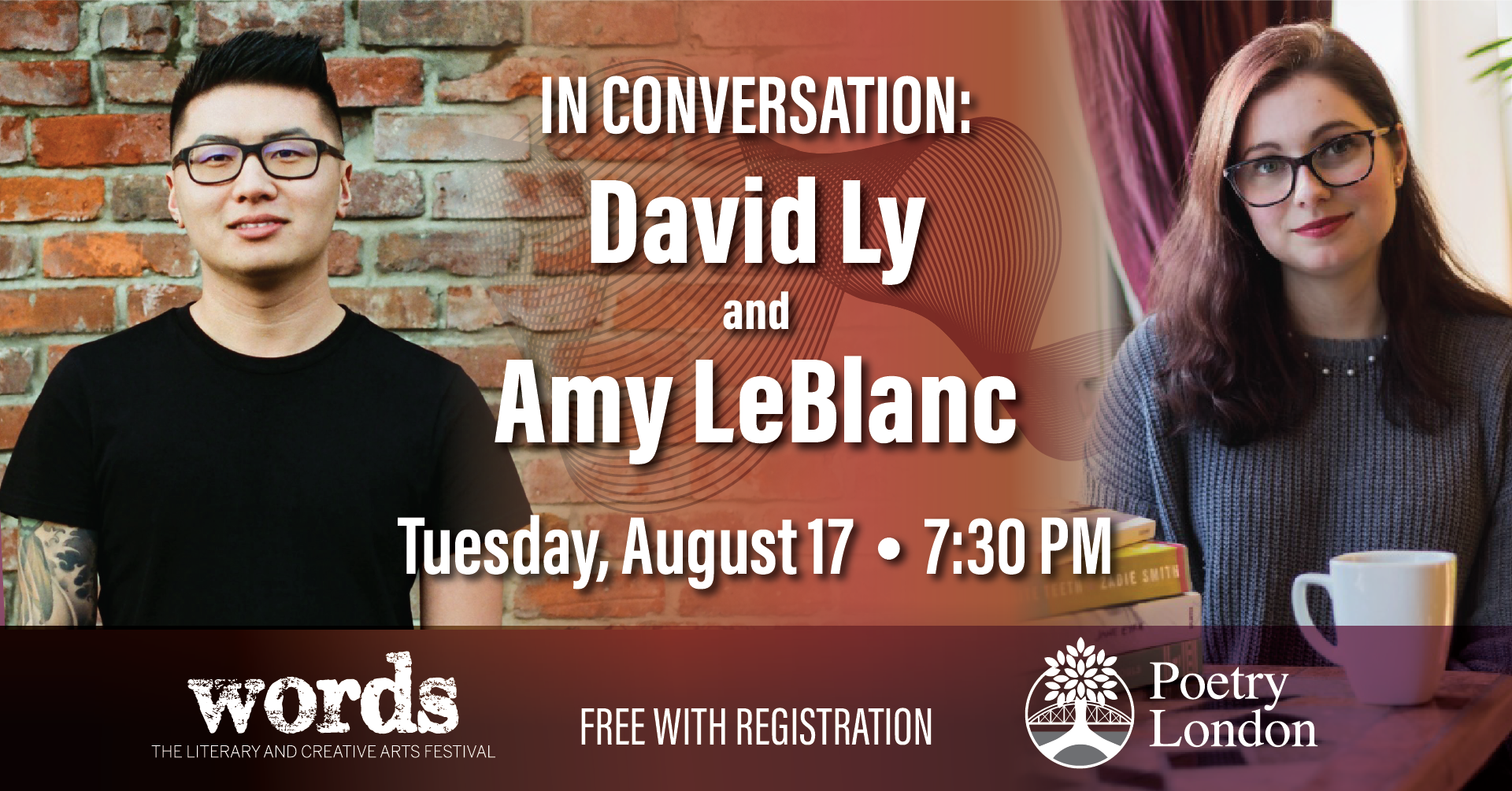 ---
Authors & Presenters
---