The fish became a man': An Image Poem Workshop with David Ly
August 18, 2021 at 7:30pm
Poetry London and the Words Festival are very pleased to present a an image poem workshop with David Ly!

18 August 2021, 7:30PM

**Spaces are limited to 15 participants, so sign up quickly to get a spot!**

Imagery is one of the most fun devices for me to explore when writing poetry. I discovered that through vivid imagery, connecting to a poem is much more meaningful if it builds a lasting—sometimes surprising—image that remains with you after. In this workshop, we'll explore how we can construct memorable imagery and weave it into your poetry. Using James Galvin's poem "Anthropology" as a starting point, we'll dive into how "The fish became a man. / The archer's bow became a violin" and then through writing exercises, try our hand at writing an impactful image-based poem.
Zoom Registration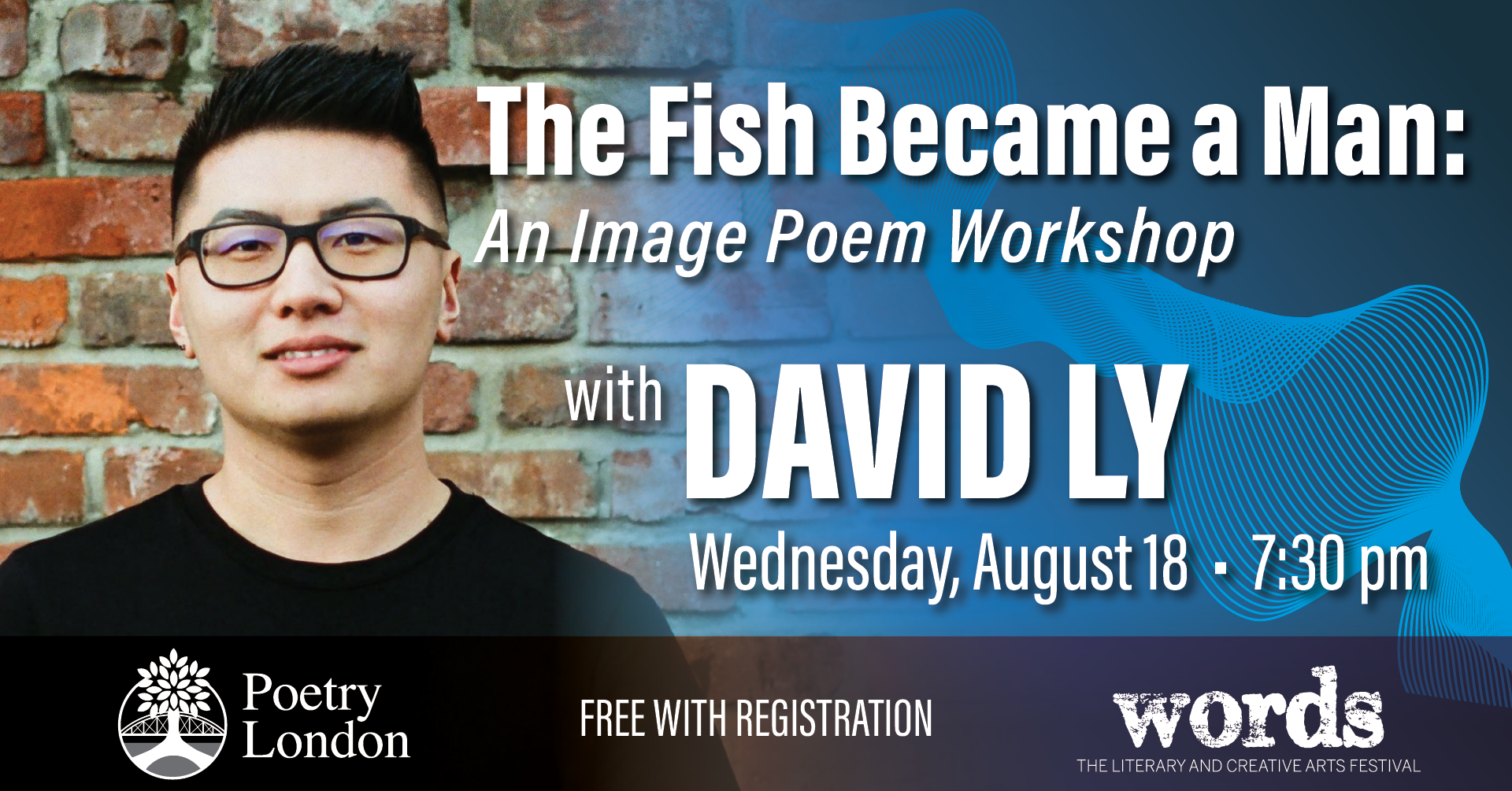 ---
Authors & Presenters
---