Around the Kitchen Table: Artist Talk
December 11, 2020 at 7:00pm
Around the Kitchen Table: Artist Talk
11 December, 7:00 PM
Zoom Meeting (no advanced registration required): https://westernuniversity.zoom.us/j/93656494362
Free to all!
In partnership with GardenShip and State, an upcoming exhibition at Museum London (2021), Words will host a Kitchen Table Talk with three of the artists who are in the creative process of mounting the exhibition for September of 2021!
As we stay home to stay safe, we will bring you to the artists' kitchens to hear about their artistic practice.
Some of the best conversations about art don't happen in critiques, but around the kitchen table: hands busy with some little project, tea cooling in mugs, everyone in a generous mood.
Please join GardenShip and State contributors Sharmistha Kar, Ashley Snook, and Michelle Wilson as they work on and discuss projects from their own domestic workspaces. This evening chat is an opportunity to bring your own projects and share in a virtual communal creative space. Join in the conversation or just sit back and listen (audio and/or video participation is optional). Space is limited to 15 participants so please register early.
We look forward to catching up with all of you, so grab your materials, pour yourself a drink of something comforting, and meet us on zoom.
Join Zoom Meeting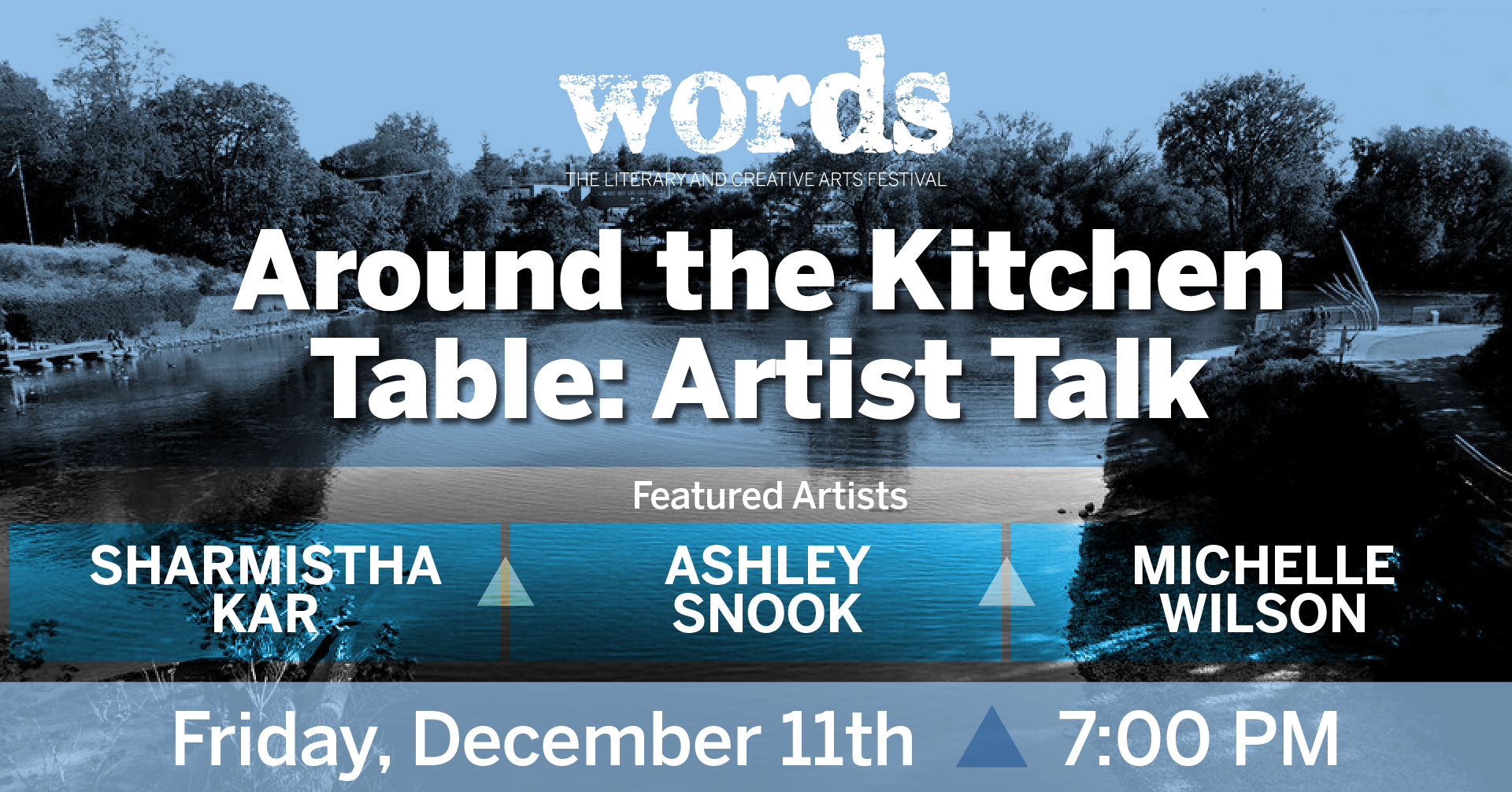 ---
Authors & Presenters
---