Becoming a Writer: A Conversation for Aspiring Writers
November 9, 2020 at 6:00pm
Would you like to become a writer? The Words Festival is pleased to welcome Camille Intson, Gabrielle Drolet, Richard Joseph, Sydney Brooman, and Erica McKeen -- five dynamic alumni of Western's Writing Studies program -- to discuss their pathway to becoming a writer!
9 November 2020, 6 PM
Zoom Webinar
In a time of uncertainty and change, we need to support emerging writers now more than ever. The ongoing impact of COVID-19 has underscored the importance of building community to foster a new generation of writers in London and Southwestern Ontario.
At this year's Words Festival, we are hosting a conversation with five recent graduates of the Writing Studies program at Western who are pursuing a writer's life. We invite all those who have an aspiration to write, whether you're just beginning or a more advanced writer, to join us to learn from the experiences of our panel.
If you're a student in the London community, at the secondary or post-secondary level, our writers will explore how they got started writing poetry, fiction, nonfiction, drama, short stories, and more. They will cover how you build a network, find a writing community, and publish your work.
This event will be hosted by Aaron Schneider and is brought to in partnership with Writing Studies at Western.
Zoom Registration Here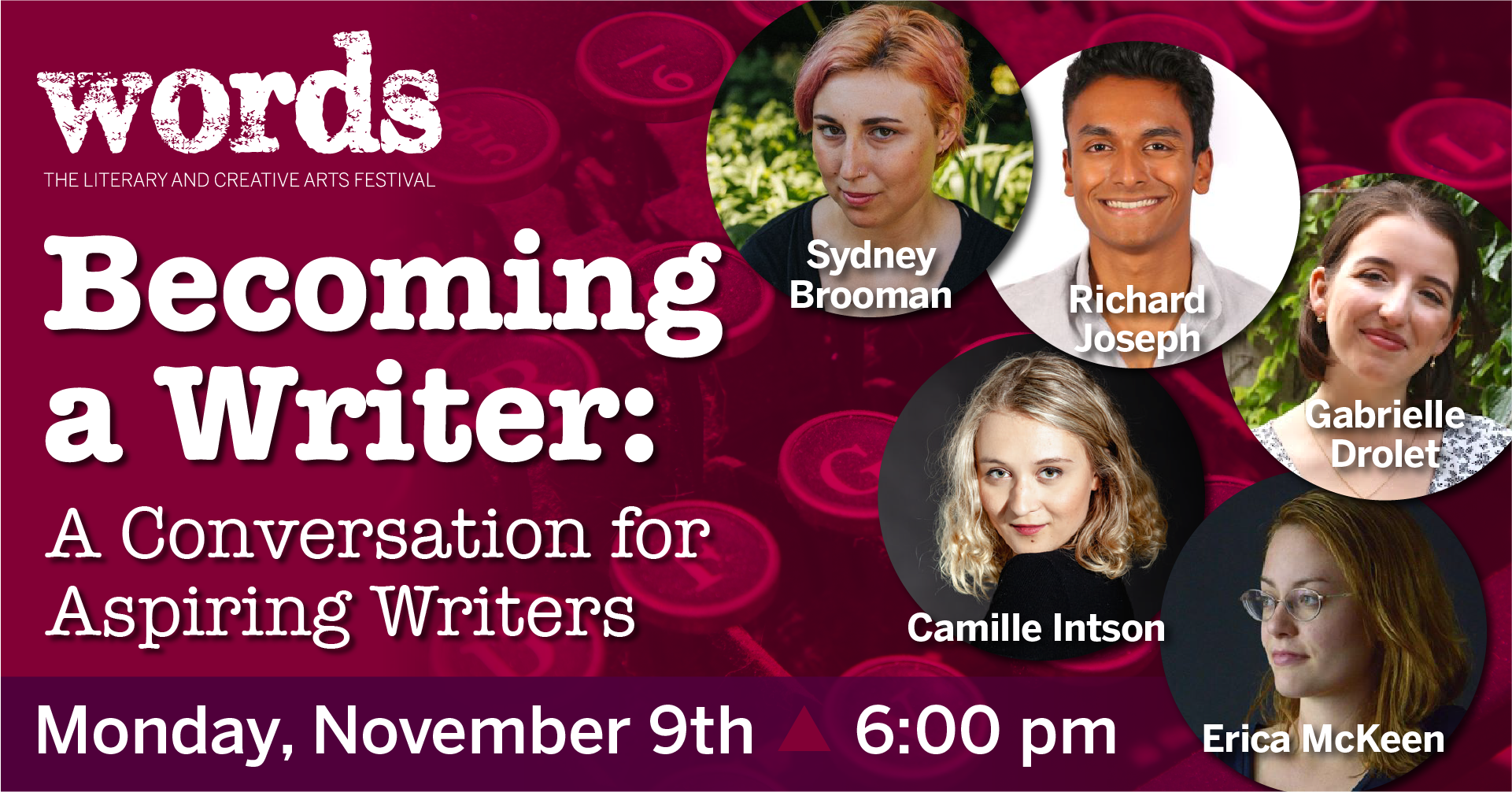 ---
Authors & Presenters
---