James Reaney Memorial Lecture: Words & Music
November 15, 2020 at 3:00pm
The James Reaney Memorial Lecture celebrates the legacy of James Crerar (Jamie) Reaney (1926-2008), an acclaimed Canadian playwright, poet and Western University professor who spent most of his life in London.
The 2020 edition of the lecture — Words and Music — is the first to use a virtual format and is a collaboration with four members of London's music community.
Musical settings of poems by Jamie and his wife Colleen Thibaudeau (1925-2012) have been recorded at Aeolian Hall by singer Sonja Gustafson and composers Stephen Holowitz and Oliver Whitehead, with Ingrid Crozman on flute.
The first lecture was presented by Colleen in 2010 at the Stratford Public Library, which initiated the series as an honour to Jamie, who was born in a Perth County farmhouse and kept close ties to the Stratford area all his life.
Carolyn Doyle, a friend of Colleen and Jamie's, helped the annual lecture find a new home at Words fest in 2016. Carolyn helms the 11th lecture, the first to feature Colleen's work, as performers join her in a virtual discussion about the stories behind the poems and the relationship between Words … and music.
The 2020 lecture title plays off Words & Music, an old downtown London cultural outpost beloved by Colleen and Jamie when they moved here in the 1960s.
The James Reaney Memorial Lecture is organized by Colleen and Jamie's daughter, Susan Reaney of Galiano Island, B.C., and son, James Stewart Reaney of London. Susan Reaney also helms the websites colleenthibaudeau.com and jamesreaney.com
Zoom Webinar Registration Here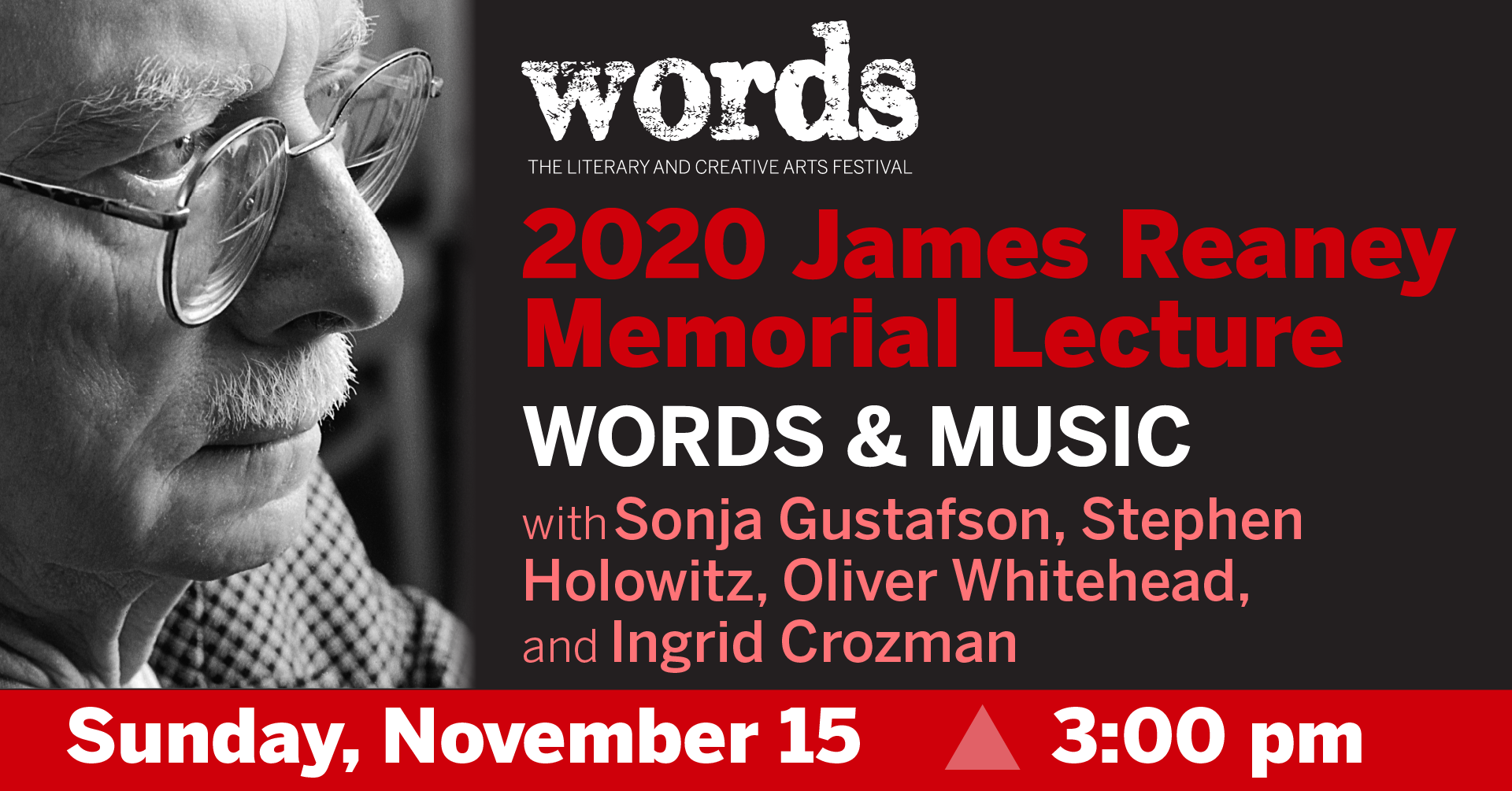 ---
Authors & Presenters
---