Monumental Questions: Revisiting Controversial Monuments and Memorials
November 14, 2020 at 5:00pm
As cities and communities across Canada confront the legacies of colonialism and racism, monuments and memorials have become a hot topic of public debate. At this year's Words Festival, we will host a discussion on the deliberative processes that communities have undertaken to to tackle the difficult subject of historical monuments and commemorations, especially when the figures or events they honour confront us with Canada's legacies of systematic racism and slavery.
Join us to hear from three distinguished guests who have been addressing the question of controversial monuments from a variety of perspectives: Lisa Helps, the Mayor of the City of Victoria; Monica MacDonald, the co-chair of Halifax's "Task Force on the Commemoration of Edward Cornwallis and the Recognition and Commemoration of Indigenous History"; and Melanie Newton, an historian at the University of Toronto who researches topics related to gender, slavery and slave emancipation and indigenous Caribbean history.
Our moderator for the afternoon will be Thomas Peace, a public historian at Huron University College and co-founding editor of ActiveHistory.ca.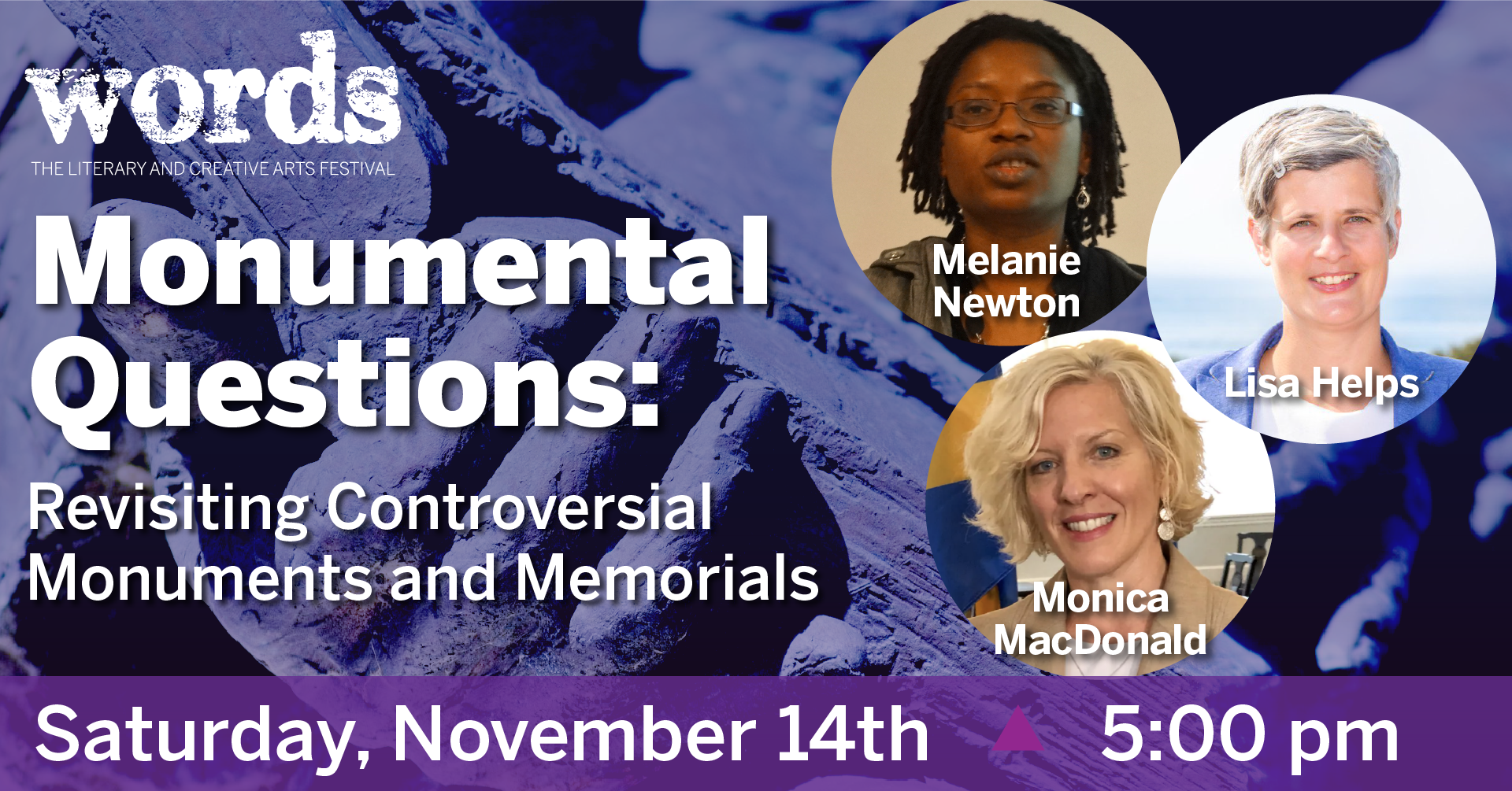 ---
Authors & Presenters
---