David Huebert & Sydney Brooman: In Conversation with Josh Lambier
November 28, 2021 at 5:30pm
The Words Festival is very pleased to present David Huebert & Sydney Brooman whose new books take us into the region of the Southwestern Ontario gothic!

David Huebert & Sydney Brooman: In Conversation with Josh Lambier
28 November 2021, 5:30 PM

From refinery operators to long term care nurses, dishwashers to preppers to hockey enforcers, Chemical Valley's compassionate and carefully wrought stories cultivate rich emotional worlds in and through the dankness of our bio-chemical animacy. Full-hearted, laced throughout with bruised optimism and sincere appreciation of the profound beauty of our wilted, wheezing world, Chemical Valley doesn't shy away from urgent modern questions—the distribution of toxicity, environmental racism, the place of technoculture in this ecological spasm—but grounds these anxieties in the vivid and often humorous intricacies of its characters' lives. Swamp-wrought and heartfelt, these stories run wild with vital energy, tilt and teeter into crazed and delirious loves.

The small southern Ontario town known as The Pump lies at the crossroads of this world's violence—a tainted water supply, an apathetic municipal government, the Gothic decay of rural domesticity—and another's. In Brooman's interconnected stories, no one is immune to The Pump's sacrificial games. Lighthouse dwellers, Boy Scouts, queer church camp leaders, love-sick and sick-sick writers, nine-year-old hunters, art-eaters—each must navigate the swamp of their own morality while living on land that is always slowly (and sometimes very quickly) killing them.
Zoom Registration Free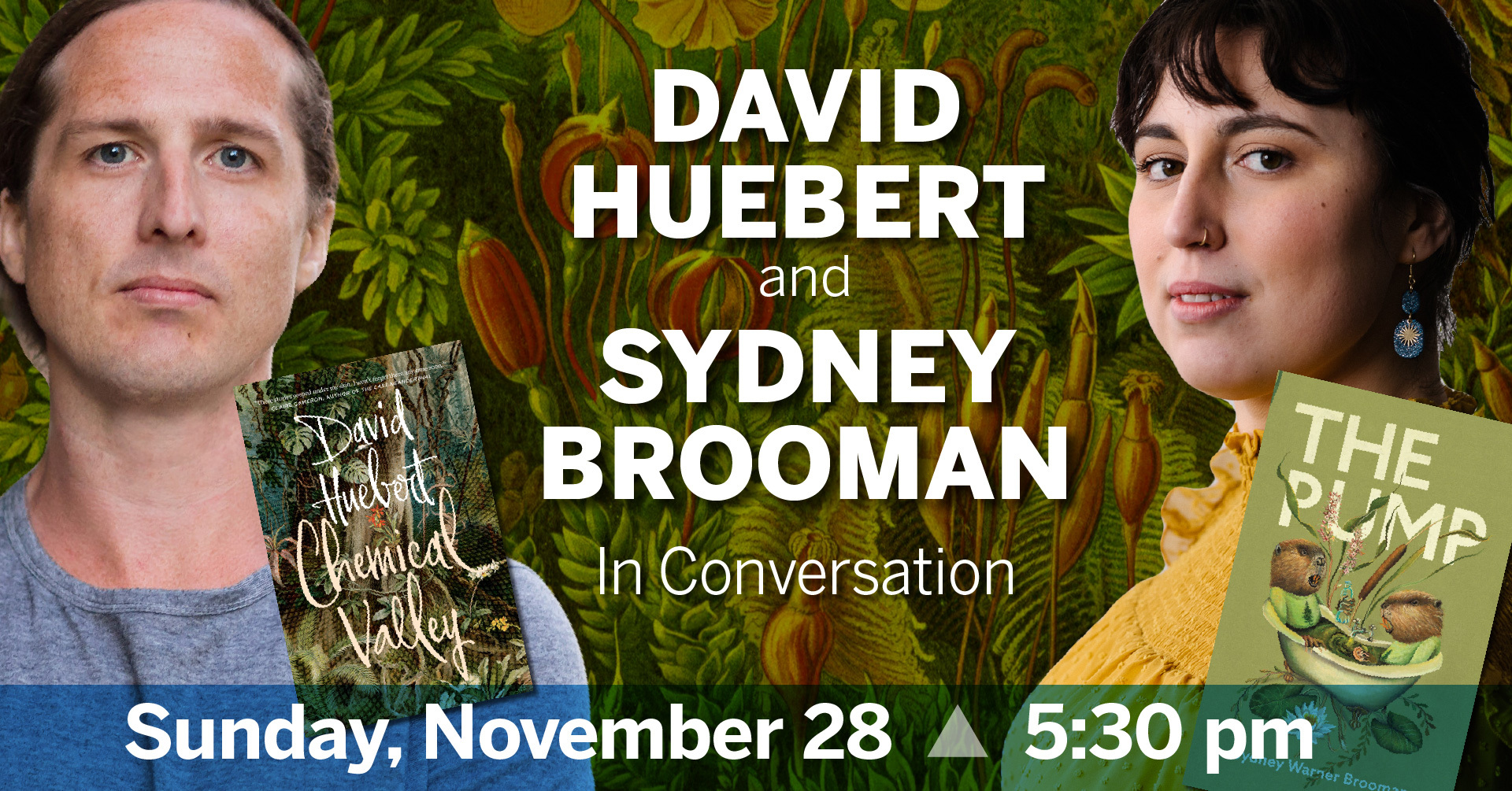 ---
Authors & Presenters
---