Liz Howard and Canisia Lubrin: In Conversation with Laurie D. Graham
November 10, 2021 at 7:00pm
In partnership with Western's Anti-Racism Webinar Series, The Words Festival is very pleased to present two Griffin Poetry Prize-winning poets, Liz Howard and Canisia Lubrin!

Liz Howard and Canisia Lubrin: In Conversation
Hosted by Laurie D. Graham
10 November 2021, 7PM
Zoom Webinar

The danger and necessity of living with each other is at the core of Liz Howard's daring and intimate second collection. Letters in a Bruised Cosmos asks who do we become after the worst has happened? Invoking the knowledge histories of Western and Indigenous astrophysical science, Howard takes us on a breakneck river course of radiant and perilous survival in which we are invited to "reforge [ourselves] inside tomorrow's humidex". Everyday

Canisia Lubrin's The Dyzgraphxst presents seven inquiries into selfhood through the perennial figure Jejune. Polyvocal in register, the book moves to mine meanings of kinship through the wide and intimate reach of language across geographies and generations. Against the contemporary backdrop of intensified capitalist fascism, toxic nationalism, and climate disaster, the figure Jejune asks, how have I come to make home out of unrecognizability. Marked by and through diasporic life, Jejune declares, I was not myself. I am not myself. My self resembles something having nothing to do with me.

This is event is co-sponsored by Western University's Ant-Racism Webinar Series.
Zoom Registration Free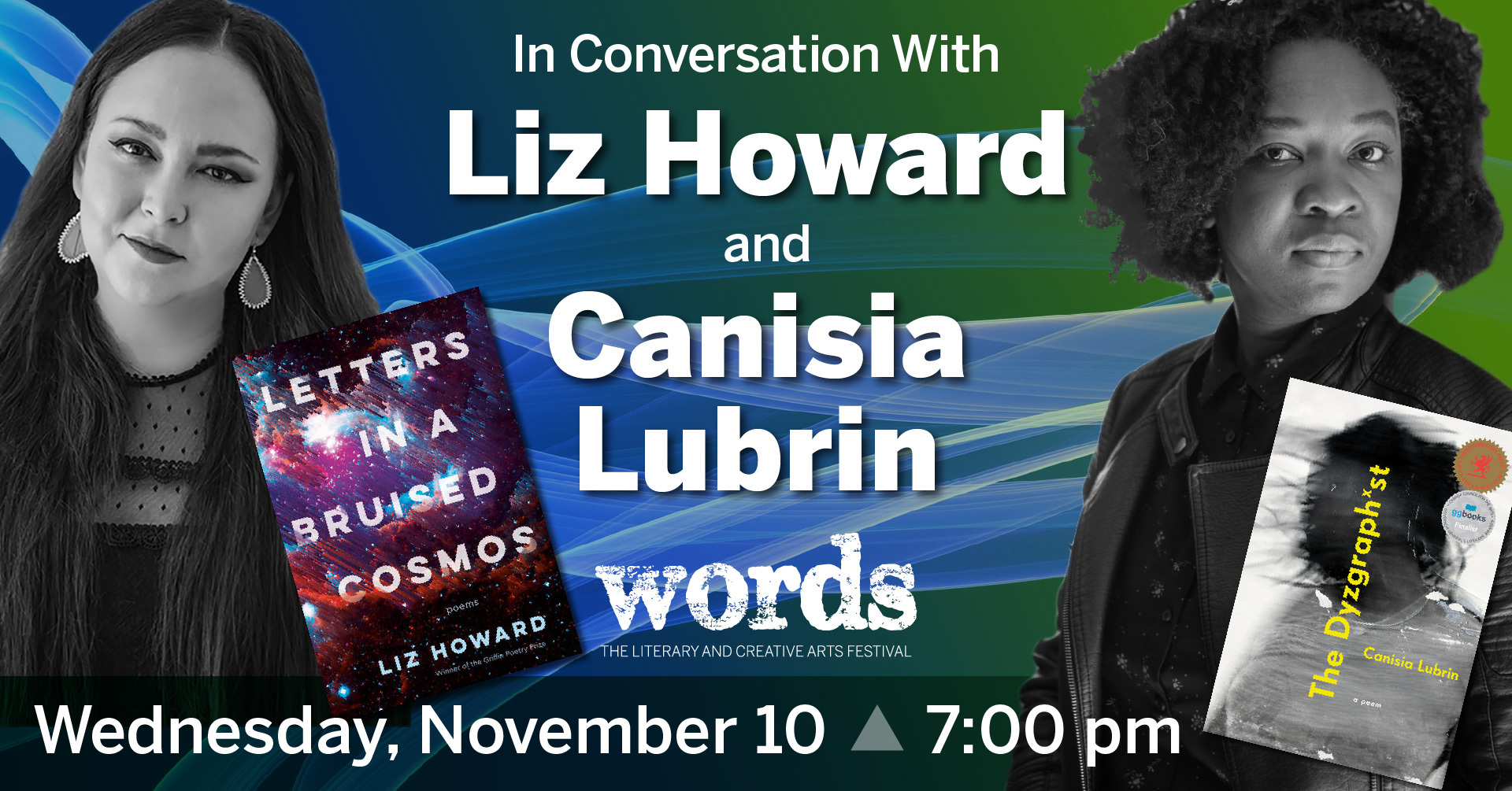 ---
Authors & Presenters
---