The Comic Book Collector: Eddy Smet, Ivan Kocmarek, and the History of Canadian Comics
November 28, 2021 at 2:00pm
The Words Festival is very pleased to present, "The Comic Book Collector," an afternoon event with comic book collector and retired Huron University College professor Eddy Smet! We will also feature a presentation and conversation with Ivan Kocmarek, author of Heroes of the Home Front.

The Comic Book Collector: Eddy Smet, Ivan Kocmarek, and the History of Canadian Comics
28 November 2021, 2PM
(Rescheduled from 7 November 2021, 2PM)
Rare and valuable selections from the Dr. Eddy Smet Comic Book Collection at Western University Archives will be on display at Museum London for the Words Festival!

The Dr. Eddy Smet Comic Book Collection at Western Archives includes Silver and Bronze Age classics like rare Batman appearances from the 1970s and 1980s written by Denny O'Neil, Frank Miller's revolutionary run on "Daredevil," Alan Moore's complete runs on "Watchmen," "Miracleman" and "Swamp Thing," and the first 14 issues of "Captain Canuck," arguably Canada's most popular and recognized superhero comic.

Among Smet's most recent donation to Western Archives is a rare collection of 125 'Canadian Whites.' These are books that were produced and published in Canada as a result of the War Exchange Conservation Act (WECA), which banned the import of American comics during the Second World War. Implemented by the Canadian government in December 1940, WECA was repealed in 1946. Once U.S. imports resumed, the Canadian industry soon died.

Eddy and Ivan will join us for a conversation on the story of Eddy's comic book collection, as well as a discussion of the history of Canadian comic book culture.
Zoom Registration Free!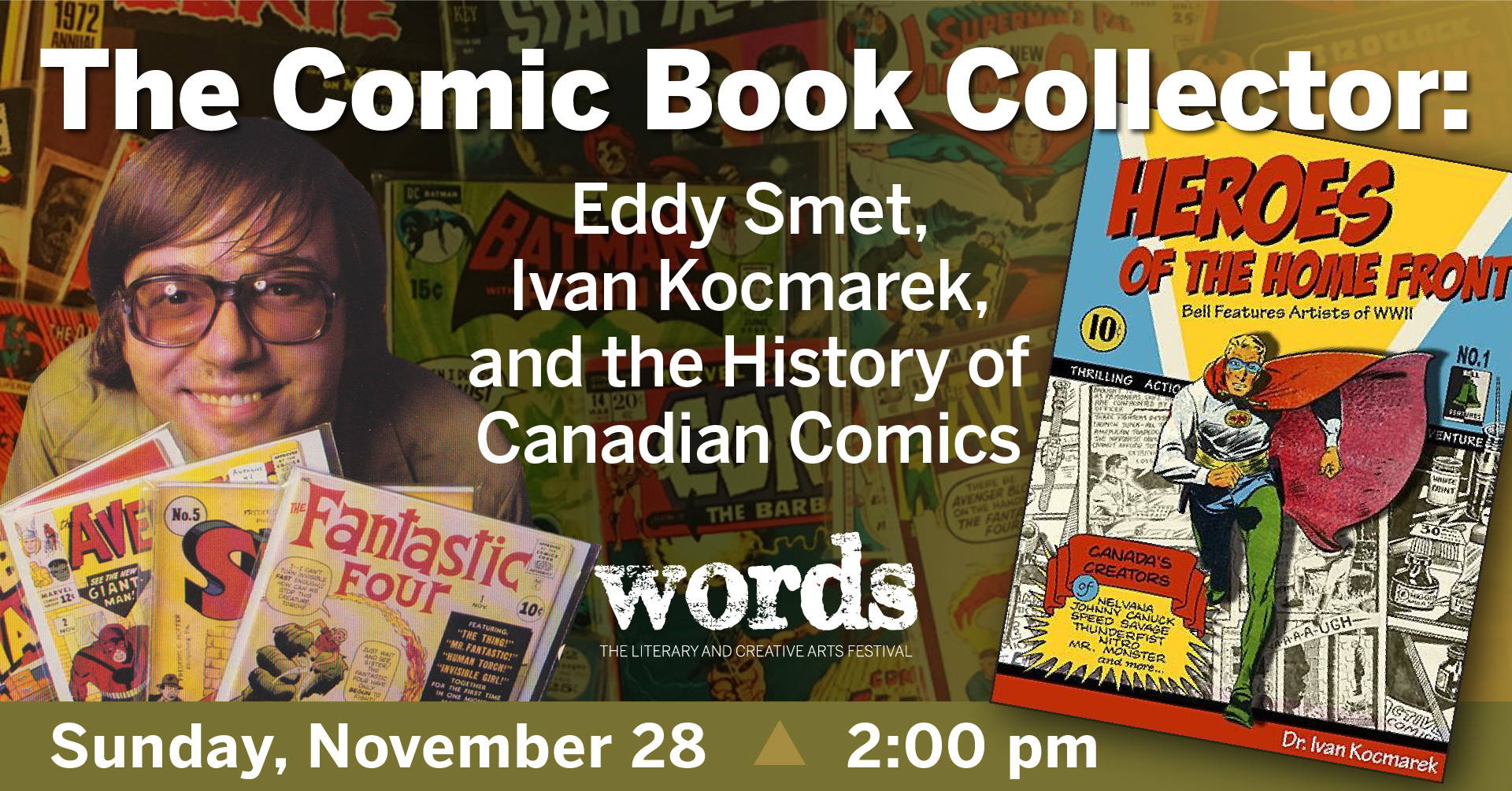 ---
Authors & Presenters
---