A Chapbook Launch with Brown & Dickson Bookstore
November 26, 2022 at 7:00pm
In partnership with Brown & Dickson Bookstore and Rose Garden Press, the Words Festival is pleased to host a chapbook launch, featuring Robyn Marie Butt, Lana Crossman, and Blair Trewartha.

A Chapbook Launch with Brown & Dickson Bookstore
Featuring: Robyn Marie Butt, Lana Crossman, and Blair Trewartha
Hosted by Jason Dickson
26 November, 7PM
In BUOYANT, AT LAST, Lana Crossman evokes the irrepressible charge and regenerative power of water to explore the depths of change and loss, suggesting transformational potential in allowing oneself to become unmoored.
MY DIARY BY VOLUME invites readers into a private inner realm of lived and documented experiences. Ranging from high school diary entries in the 1970s to pandemic challenges in 2021, Robyn Marie Butt musically weaves the reader beyond the constraints of ordered narrative — considering the weight of how memory and thought are stored in the soul.
In Human Energy, Blair Trewartha takes stock of the modern world, a place where "the great divide / grew into an algorithm" and "rocks became / circuit boards and silicon." Evoking personal touchstones like the elementary school in the County of Huron and a Victorian farmhouse that belonged to his family for generations, Trewartha is attuned to the speed of the digital age, and what's lost if we don't pause to write our history down. Human Energy brims with poems that both interrogate the past and enlighten the future.
Register to join us in-person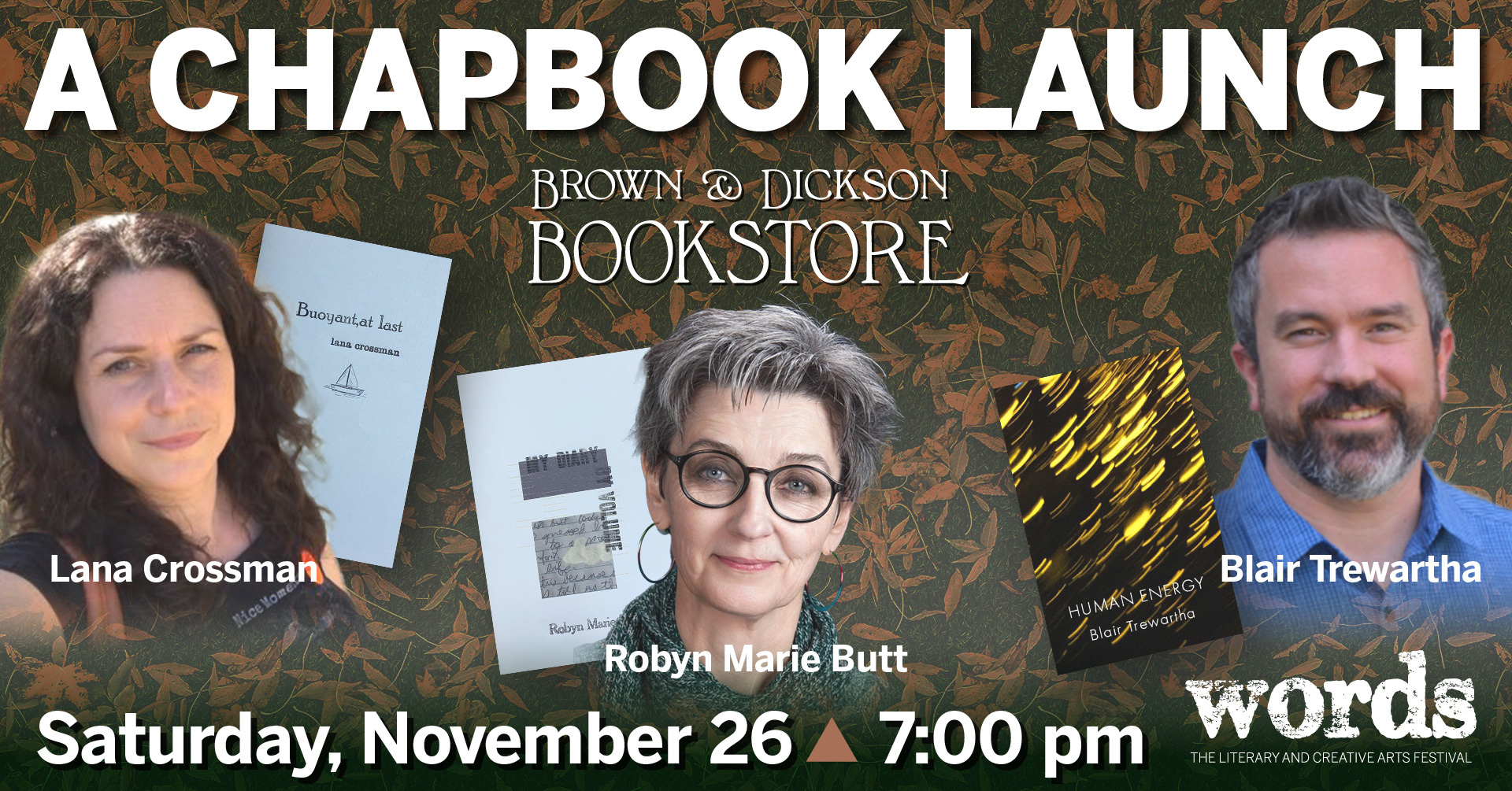 ---
Authors & Presenters
---
Location: