A Girl Walks Into the Woods: Diana Tamblyn & Cornelia Hoogland In Conversation with Jacqueline Demendeev
November 19, 2022 at 2:00pm
The Words Festival is very pleased to welcome poet Cornelia Hoogland and cartoonist Diana Tamblyn to talk about their latest collaboration!
A Girl Walks Into the Woods: Diana Tamblyn & Cornelia Hoogland In Conversation with Jacqueline Demendeev
19 November 2022, 2PM
Zoom Webinar (Virtual Only)

In Woods Wolf Girl, Cornelia Hoogland takes the story of Little Red Riding Hood and turns it inside out in this sensuous Canadian retelling. The woods and wolves are vivid and real, while Red herself is anything but a one dimensional girl-child. A meditation on innocence and its loss, and on the power of the green wilderness, Woods Wolf Girl uses striking lyric poetry to expose the heart of the original fairy tale.

Our event will also feature London-based cartoonist Diana Tamblyn, who has created a stunning adaptation of Hoogland's book to produce her comic, A Girl Walks Into the Woods. Tamblyn's comic presents Little Red Riding Hood like you've never encountered her before. "Visually, it's stunning," writes Dan Brown of the London Free Press. "Never has Tamblyn's art been this rich. Tamblyn's biggest influence as an artist is the legendary Jack Kirby and you can see the same attention to detail in her work."
Register on Zoom Here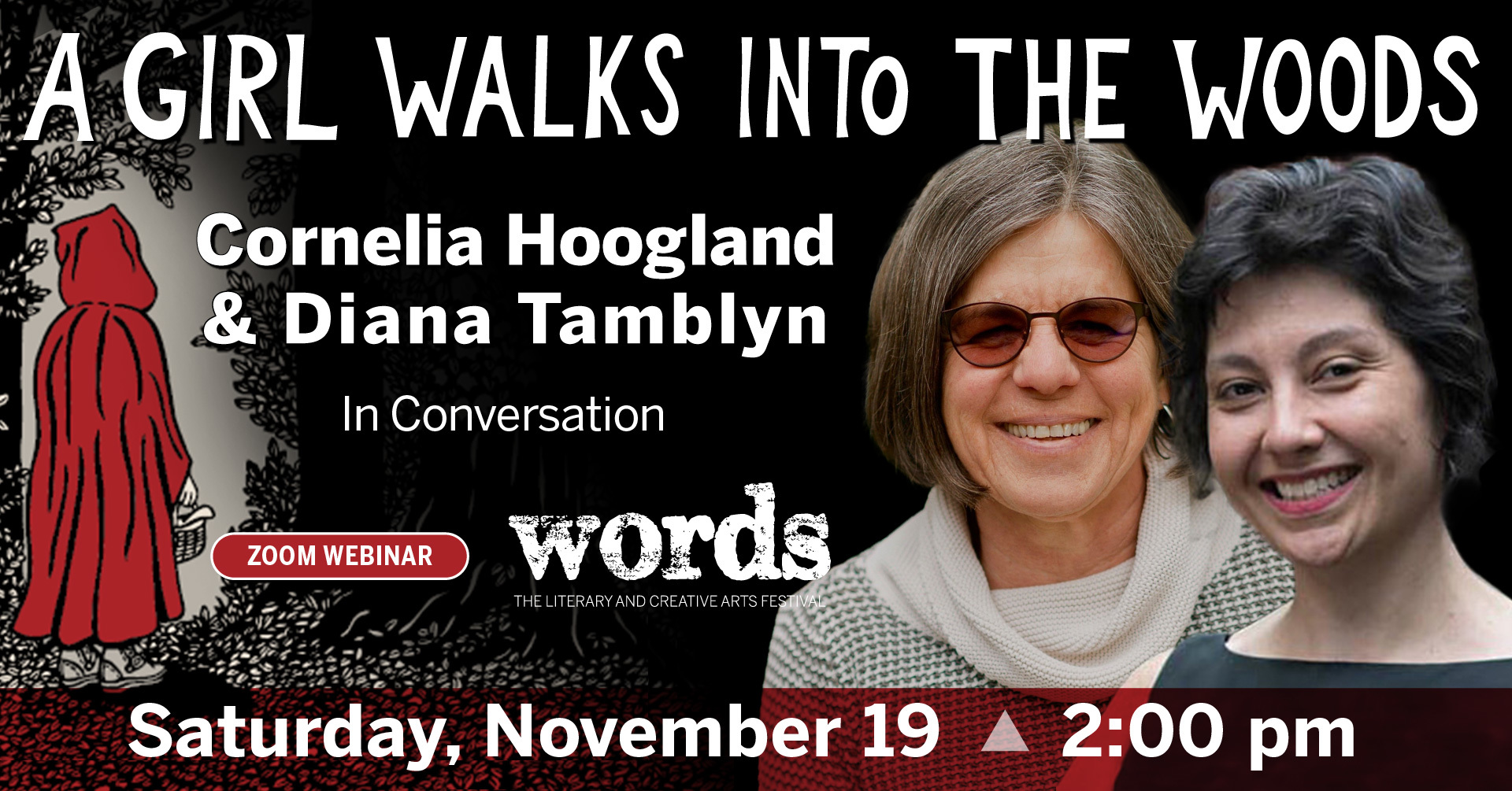 ---
Authors & Presenters
---