Anita Kunz: In Conversation with Veronica Antipolo
November 6, 2022 at 2:00pm
TAP Centre for Creativity and the Words Festival are pleased to present an afternoon visit with acclaimed artist and illustrator Anita Kunz, in conversation with Veronica Antipolo.
Anita Kunz: In Conversation with Veronica Antipolo
6 November 2022, 2PM
Museum London
(Registration below)

ANITA KUNZ
Original Sisters: 365 Portraits of Tenacity and Courage
"This collection features 365 original illustrated portraits and stories of courageous women who have greatly influenced future generations and changed history. Searching for inspiration during the uncertainty of the pandemic, Anita Kunz (OC DFA) researched hundreds of women from all backgrounds and cultures, and inspired by the ways in which these women shaped our world she committed their stories to paper.
Commissioned to create the cover art for celebrated magazines such as The New Yorker, Rolling Stone, and Time Magazine, Anita has been recognized for her influential work with accolades and awards including induction into the Royal Canadian Academy of the Arts and appointment as an Officer of the Order of Canada in recognition of her outstanding achievements as an illustrator.
The portraits in this collection bring the accomplishments of these trailblazers, leaders, mentors, and rebels together in a series of paintings that embody Anita's approachable and engaging style. This is the first time that the entire Original Sisters collection will be on public display, giving us an opportunity to come together to celebrate these individuals and acknowledge their contributions as they pushed against the social and political norms of their time.
Register to join us in-person
Register to join us online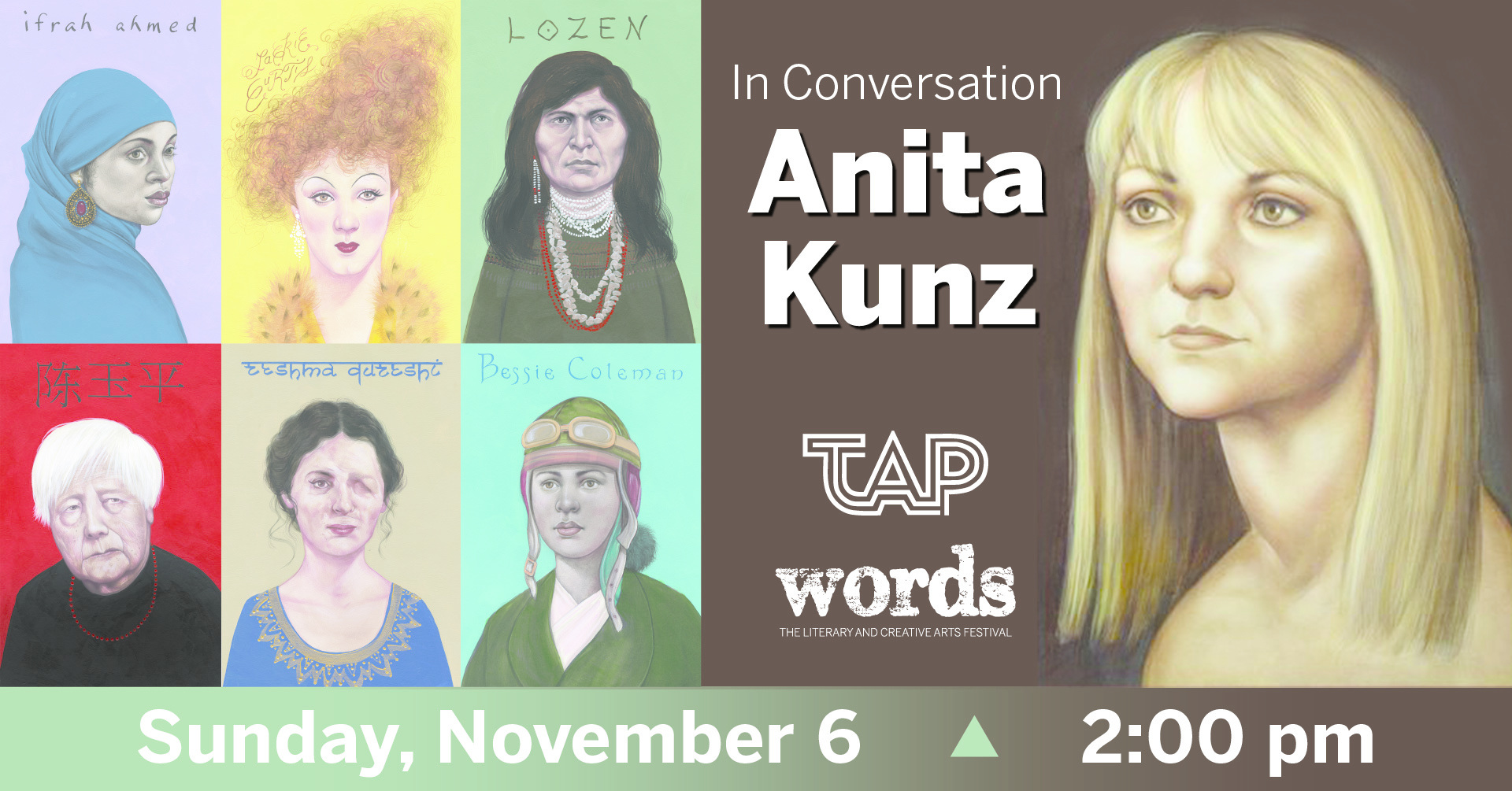 ---
Authors & Presenters
---
Location: