The Changing World – A Conversation on Climate Change
November 13, 2022 at 2:00pm
Western Research and Words are pleased to present an afternoon conversation with researchers confronting climate change, featuring Joshua Schuster, Lewis Williams, Greg Kopp, and Girma Bitsuamlak!
The Changing World – A Conversation on Climate Change
Hosted by Western Research's Tristan Joseph
Sunday, 13 November 2022, 2 PM to 3:30 PM
Western University, University College, Conron Hall
Our earth is changing. Can we understand, mitigate and live with those changes?

Four researchers from different faculties at Western are asking those questions and more. Researchers span areas from severe weather in the lab and on the ground, the literary and philosophical implications of climate change and the convergence between Indigenous studies and human ecology.
What is their vision of how we understand our past and shape the future? What can research tell us about the changing climate? What can we learn from Indigenous knowledge? How do we make sense of an unfamiliar world?
The one-hour panel discussion will be followed by a 30-minute Q&A.
Joining us in-person? Register Here
Joining us online? Register Here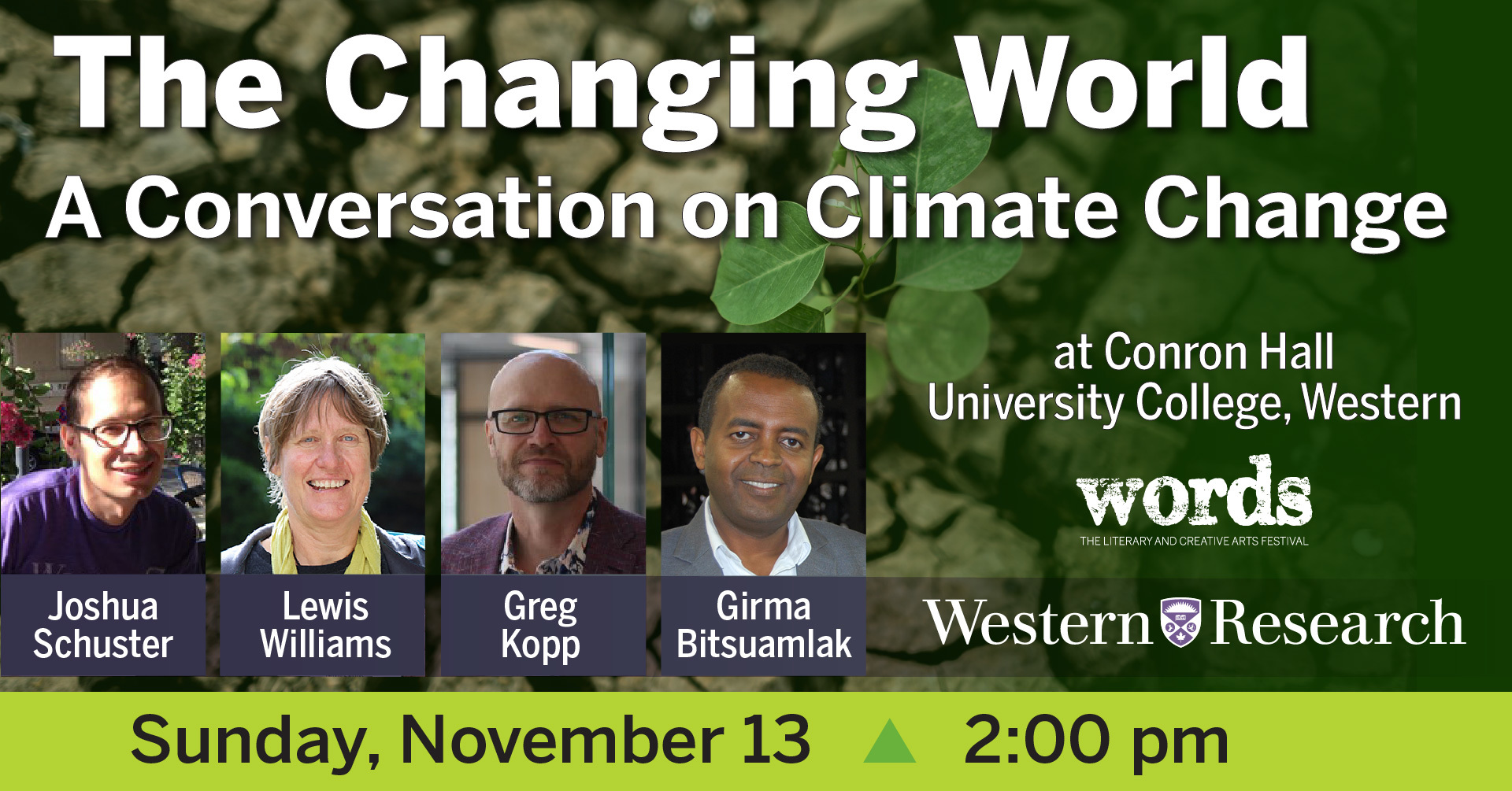 ---
Authors & Presenters
---
Location: