Halloween Film Screening: Tod Browning's Dracula (1931), with live soundtrack by Wormwood
October 27, 2022 at 7:00pm
Halloween Film Screening: Tod Browning's Dracula (1931), with live soundtrack by Wormwood
Looking for Halloween frights this fall?

Join us for an in-person screening of the classic silent horror film Dracula (1931), directed by Tod Browning, with an original musical soundtrack created by London's own electroacoustic duo Wormwood.
Thursday, October 27, 2022.
Cost: $ 20
Words Festival and Museum London are pleased to partner with Western Film Studies to bring you one of the classics of horror.
Adapted from Bram Stoker's 1897 novel, the film stars the unforgettable Bela Lugosi in his iconic performance as the sinister, opera-caped Count Dracula. Our screening will begin with an introduction by Western English and Film Studies professor Christopher Keep on Dracula's iconic place in horror history!
Get your tickets here!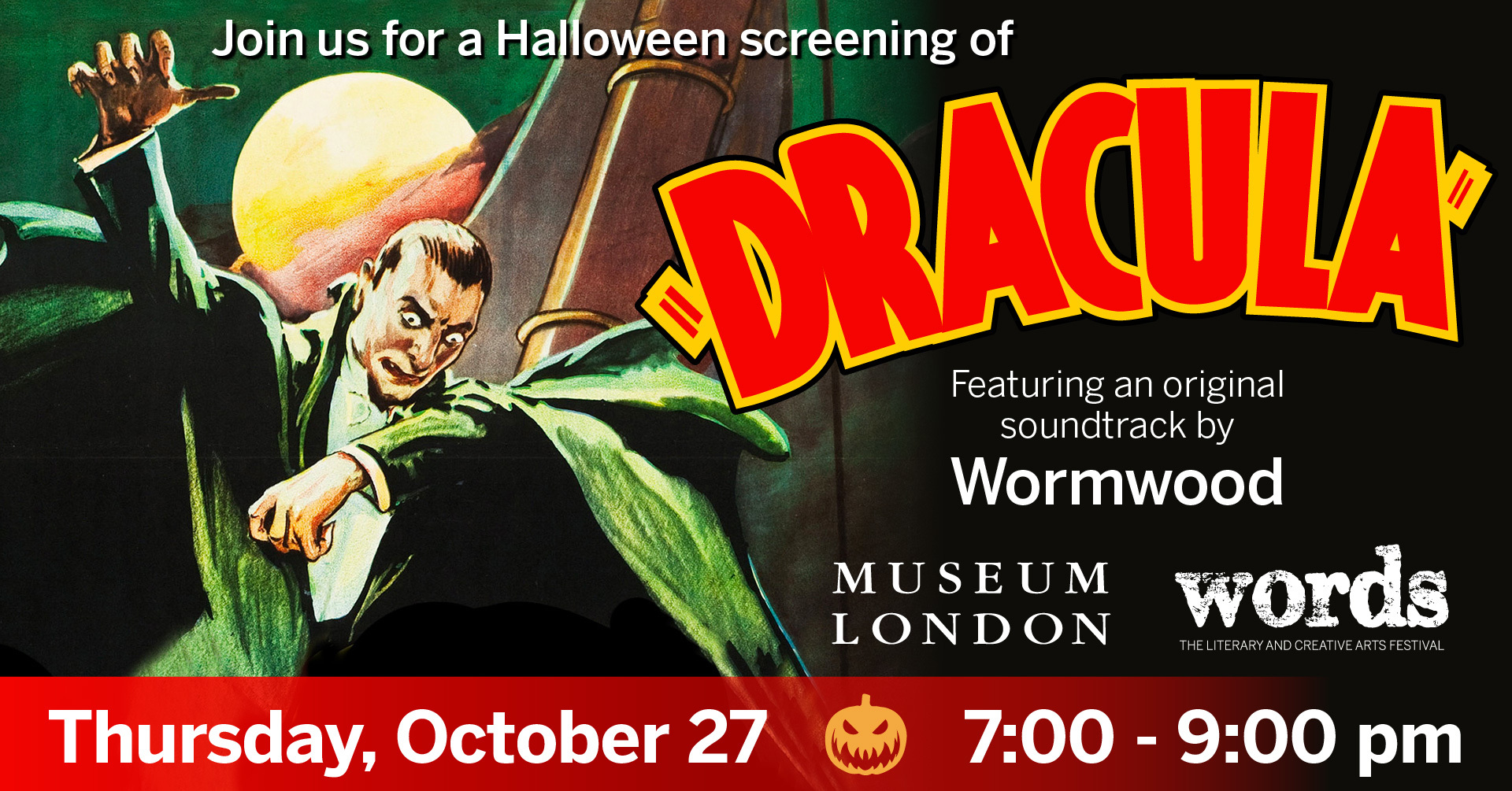 Location: