How to Solve a Cold Case: Vanessa Brown & Michael Arntfield In Conversation
November 6, 2022 at 4:00pm
Join us at Words Festival for "How to Solve a Cold Case," featuring Michael Arntfield and Vanessa Brown.
How to Solve a Cold Case: Vanessa Brown & Michael Arntfield In Conversation
When: 6 November, 4:00PM - 5:30PM
Where: Museum London, Lecture Theatre
THERE ARE ONLY A FEW TICKETS LEFT FOR THIS EVENT!
Our "In Conversation" sessions at the Words Festival offer a unique combination of author readings, moderated dialogue, and questions from the audience!

Get inside the mind of an elite cold case detective as well as a London true crime sleuth and learn how to solve a murder.
Despite advances in DNA evidence and forensic analysis, almost half of murder cases in Canada and the US remain unsolved. By 2016, the solved rate had dropped so significantly in the United States that it was the lowest in recorded history, with one in two killers never even identified, much less arrested and successfully prosecuted. And the statistics are just as bad in Canada.
As a sought-after global expert and former detective, Arntfield has devoted his career to helping solve cold cases and serial murders, including the creation of the Western University Cold Case Society, which pairs students with police detectives to help solve crimes.
In How to Solve a Cold Case, Arntfield outlines the history of cold case squads in Canada and the US, and lays out the steps to understanding and solving crime. Arntfield shows you what to look for, how to avoid common mistakes, recognize patterns and discover what others have missed. Weaving in case studies of cold crimes from across Canada and the US, as well as a chapter on how armchair detectives can get involved, How to Solve a Cold Case is a must-read for mystery fans and true crime buffs everywhere.
Joining us in-person? Register Here
Joining us online? Register Here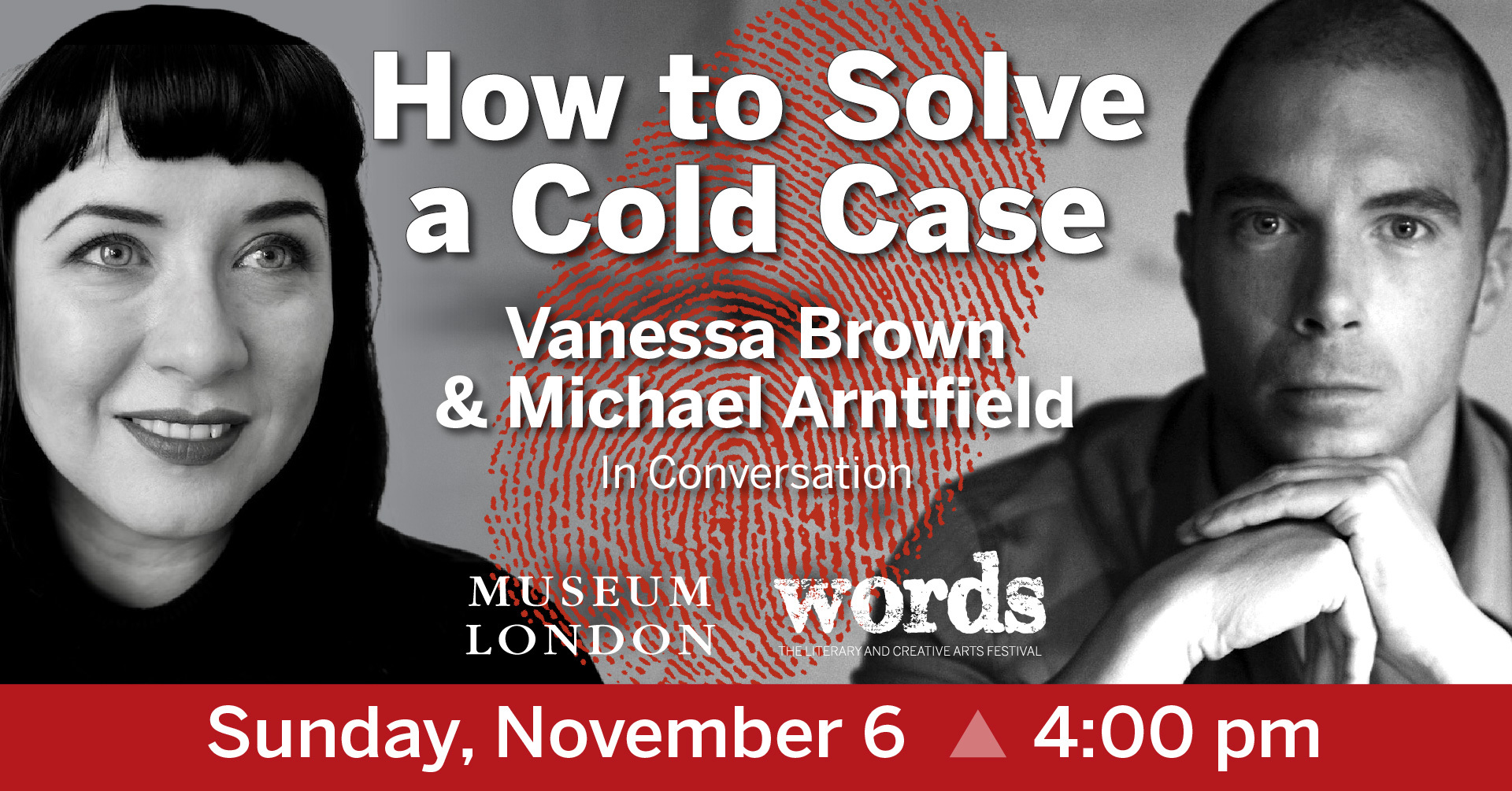 ---
Authors & Presenters
---
Location: