James Reaney: Off the Grid
November 6, 2022 at 12:00pm
James Reaney: Off the Grid
A Lecture by Stan Dragland
Read by Terry Griggs
6 November 2022, 12PM
Museum London

We are all deeply saddened to learn of the death of Professor Emeritus Stan Dragland, who taught for 29 years in the Department of English at Western. An icon in Canadian Literature, Professor Dragland was long admired as a dedicated educator, a literary critic, editor, poet, novelist, and community-builder. He was also the founder of Brick Books and Brick Magazine, which has its genesis here in London, Ontario.

Back in 2019, before the pandemic, Stan delivered the Reaney Memorial Lecture at Museum London with the title, "James Reaney: On the Grid." Over the pandemic in Newfoundland, Stan developed the lecture into a book, James Reaney on the Grid, and we invited him back to Words to deliver the 2022 lecture to celebrate the book's launch. Stan passed away this August, before he could join us to deliver his lecture.
In his lecture, Stan Dragland examines an artist fiercely loyal to his artistic practice, deploying the metaphor of the grid to explore the inherited literary patterns and archetypes underpinning works of London poet, playwright and educator James Reaney. With extensive references to Reaney's considerable oeuvre (from early publications such as A Suit of Nettles and The Box Social to what is arguably his master work, The Donnellys), and to an eclectic collection of theorists, artists and contemporaries whose ideas inform and respond to Reaney's, Dragland seeks to reveal not only what Reaney's work is about but also what it does. In so doing, he takes readers by the hand in a surprisingly personal ramble through the processes and productions of one of Southern Ontario's most influential writers.

Joining us in-person? Register Here
Joining us online? Register Here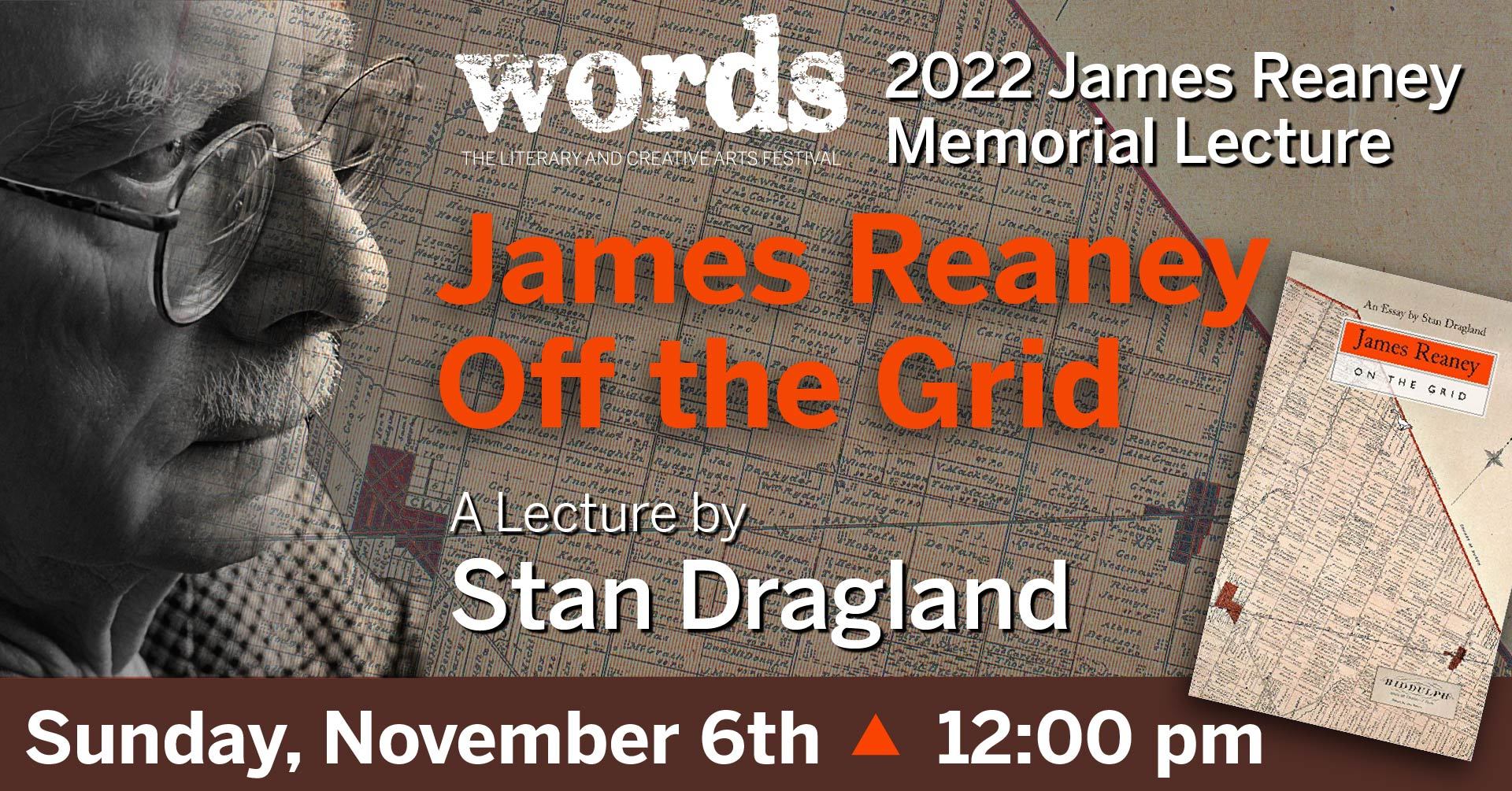 ---
Authors & Presenters
---
Location: