Laurie D. Graham & Madhur Anand: In Conversation with Daniel Lockhart
November 5, 2022 at 2:00pm
The Words Festival is very pleased to present three of Canada's finest poets, Laurie D. Graham and Madhur Anand, in conversation with Daniel Lockhart!

Laurie D. Graham & Madhur Anand: In Conversation with Daniel Lockhart
5 November 2022, 2PM
Museum London
(Registration below)
A powerful book-length poem on environmental destruction and the violences of colonial nation-states from acclaimed author Laurie D. Graham.

Here is a lament for places in flux, where industrial, commercial, or suburban development encroaches or invades. From Highway 401 to Refinery Row east of Edmonton, from Lake Ontario to the Fraser River, this long poem takes aim at the structures that support ecological injustice and attempts new forms of expression grounded in respect for flora, fauna, water, land, and air. It also wrestles with the impossibility of speaking ethically about "the environment" as a settler living within and benefiting from the will to destroy that so often doubles as nationalism.

Following physical routes and terrains, Fast Commute exists both within and outside the dissociative registers of colonialism and capitalism. This deeply engaging book offers a way to see, learn about, and live in relationship with other-than-human life, and to begin dealing with loss on a grand scale.

"Madhur Anand's attention to and ability to evoke explicit, exponential beauty in scientific and natural form are simply stunning. . . . Anand's debut is in every measure a triumph." –Publishers Weekly

A stunning new collection of poems that examine various aspects of living and practicing as both a poet and scientist in the Anthropocene during a time of unravelling.

The poems in Madhur Anand's second collection interrogate the inevitability of undesired cyclic variation caused by feedback in the amplifying devices of both poetry and science.

There are several interacting currents: the poet's own work between the arts and the sciences, living between North American and Indian cultures, as well as examining contemporary environments through the lag effects of the past. Weaving in a close reading of A.O. Hume's The Nests and Eggs of Indian Birds (1889), anticolonial, intertextual, feminist, electronic, and diasporic relationships are examined against the backdrop of unprecedented ecological collapse. Here, birds are often no longer direct subjects of metaphor, but rather remain strange, sometimes silent, a kind of menacing and stray capacitance, but can still act as harbingers of discovery and hope.

Fluctuating through extreme highs and lows, both emotional and environmental, while examining a myriad of philosophical and ethical dilemmas, Parasitic Oscillations is an enlightening, thought-provoking, and profoundly beautiful work that both informs and questions.

Register to join us in-person
Register to join us online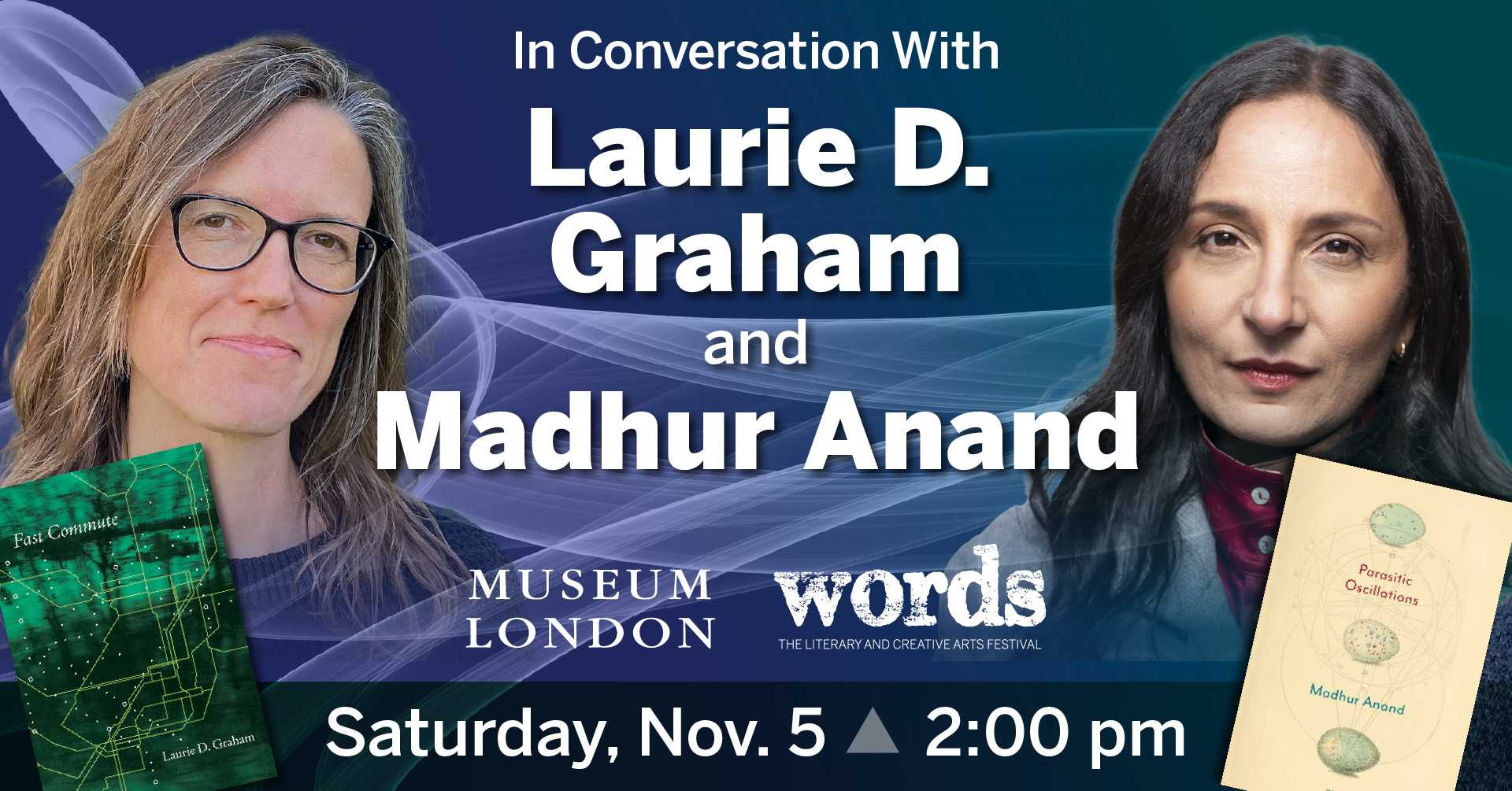 ---
Authors & Presenters
---
Location: