A Friend Sails in on a Poem: Molly Peacock & Phillis Levin In Conversation
November 8, 2022 at 7:00pm
Two women began a friendship in poetry, never anticipating it would last half a century. Join us at the Words Festival for an evening visit with celebrated poets Molly Peacock and Phillis Levin.
A Friend Sails in on a Poem: Molly Peacock & Phillis Levin In Conversation
8 November 2022, 7PM
Zoom Webinar
(Registration below)
For the last forty-six years, the distinguished poets Molly Peacock and Phillis Levin have read and discussed nearly every poem they've written—an unparalleled friendship in poetry. Here Peacock traces the development of their ideas about poetry across their lifelong back-and-forth, quoting their poems, investigating their childhoods, personalities, writing habits, reading habits, and startling differences. She speculates about their challenges as they meet across seminar tables, kitchen tables, coffee, tea and restaurant tables from their twenties through their sixties and seventies. A Friend Sails in on a Poem offers a charming, psychologically wise, and metaphorically piquant look at navigating craft, creativity, and companionship. This is a book both for serious poets as well as for anyone who wants a deep dive into the impact of friendship on art itself.

Zoom Webinar Registration Here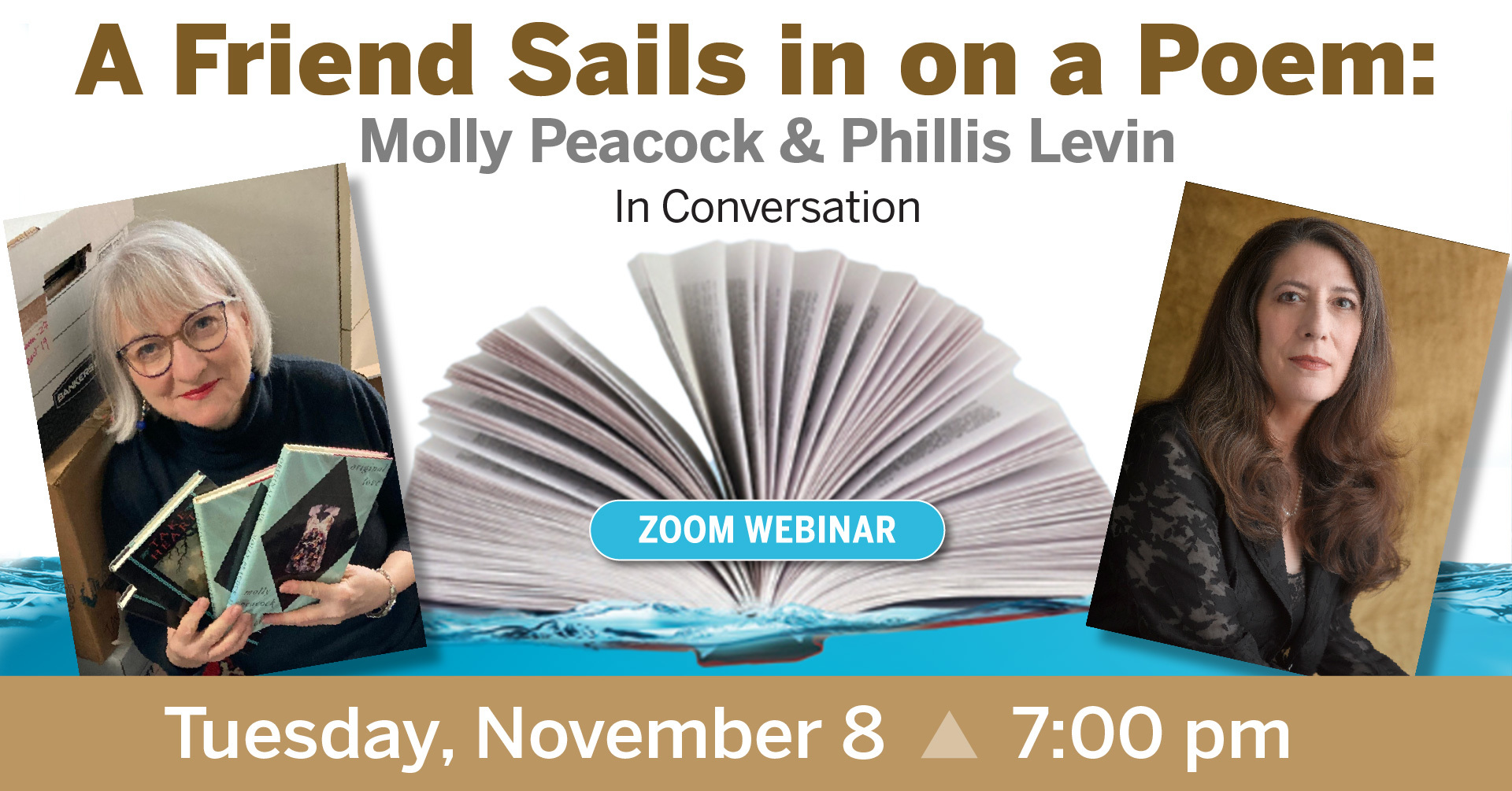 ---
Authors & Presenters
---
Location: