Monsters, Demons, and Stories of Place
June 25, 2022 at 2:00pm
The Words Festival returns to our home location at Museum London for an afternoon visit with three London authors to explore how their work is haunted by stories and histories of place.
Monsters, Demons, and Stories of Place
Featuring: Jason Dickson, Jenna Rose Sands, and Tom Cull
25 June 2022, 2PM
Museum London
You can either join us in-person or online:
Register to join us *in-person* on EventBrite (tickets are limited): https://www.eventbrite.com/e/m...
Or, register to join us online on Zoom: https://westernuniversity.zoom...
How do our collective stories haunt our sense of place? What if those stories and places present us with our monsters, both past and present? How does poetry, language, and art act as a space to confront our monsters and exorcise our demons?
Join us at Words as we explore the poetics of place in three London artists: poet Jason Dickson will read from his new Demon Book, a little collection of "creepy poems" written in the voices of "demonically possessed small town Ontarians"; Cree Anishinaabe artist Jenna Rose Sands, creator of Atrocities Against Indigenous Canadians for Dummies zine series, will investigate the role of place in her work to change the language and ideas around Indigenous issues; and former London Poet Laureate Tom Cull will explore the place of monsters in his work, both as a poet as well as an environmental advocate and activist.
In-Person EventBrite Registration
Online Zoom Registration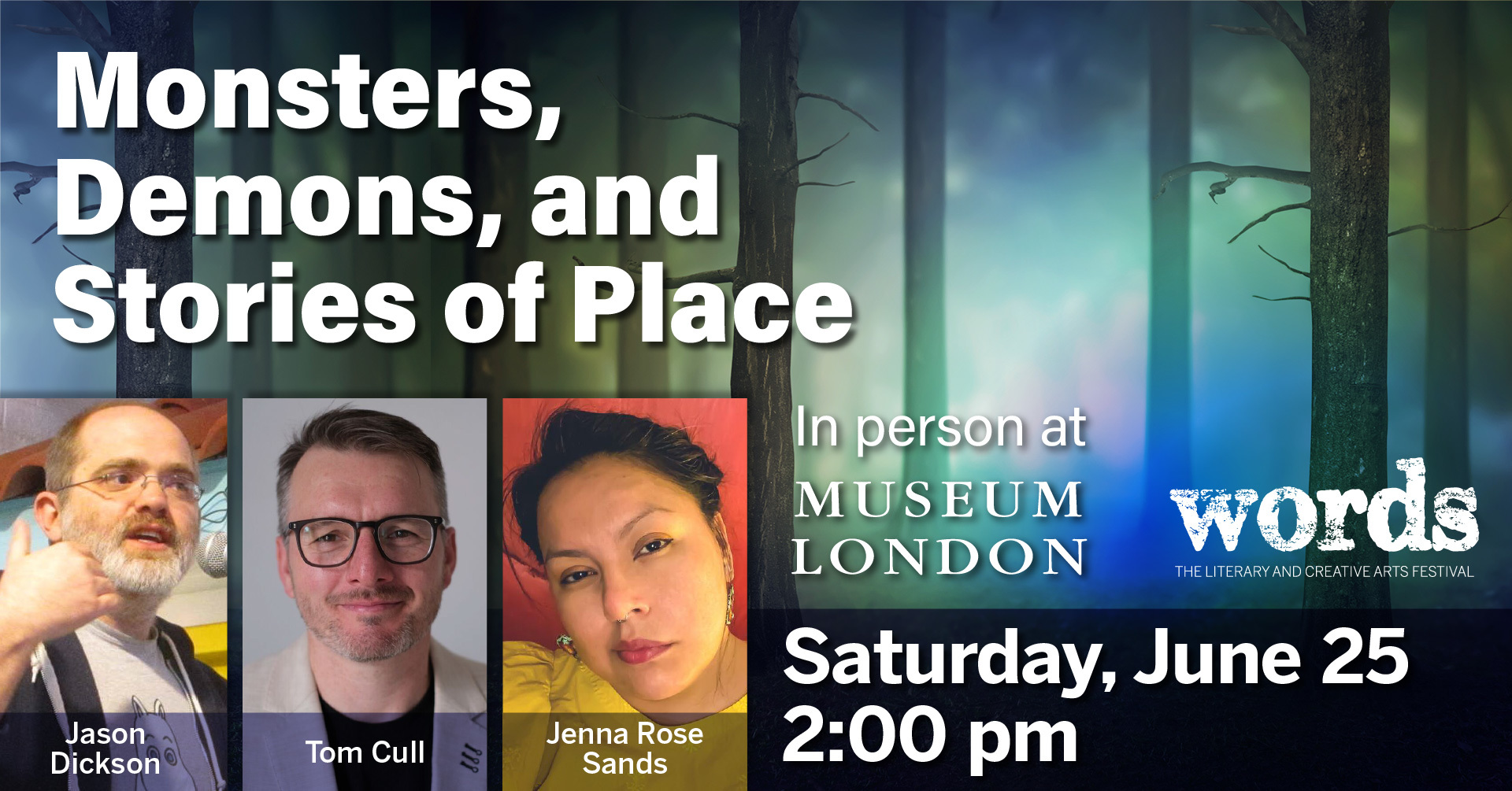 ---
Authors & Presenters
---