Poetry Live! An Evening of Open Mic Poetry
November 5, 2022 at 7:00pm
Are you a poetry aficionado in London? Join us for Poetry Live!, an evening of open mic poetry at WordsFest London Canada, hosted by Matthew Dawkins and featuring 2022 Canadian Poetry Slam Champion Eddie Lartey! We are very pleased to return to our venue at Museum London!
Where: Museum London, Centre at the Forks North
When: 5th of November, Saturday night, 7pm - 9pm
Cost: FREE and open to all ages
Host: Western University Student Writer-in-Residence Matthew Dawkins
Feature: Eddie Lartey, Canadian Poetry Slam Champion of 2022.
Bring a poem, bring your friends!
Everyone is welcome to join us for an evening of poetry, literary trivia, food and drinks as part of the Words Festival! Over the course of the evening, our host extraordinaire, Matthew Dawkins, will open the floor to poets of all shapes, sizes, and varieties!
When you arrive at Museum London, you can register to read your poetry at the sign-up desk.
Come on down to Words and read your poetry on Saturday night!
This event is held in partnership with Antler River Poetry, Poetry in Voice, and Penned by Western.
Register Here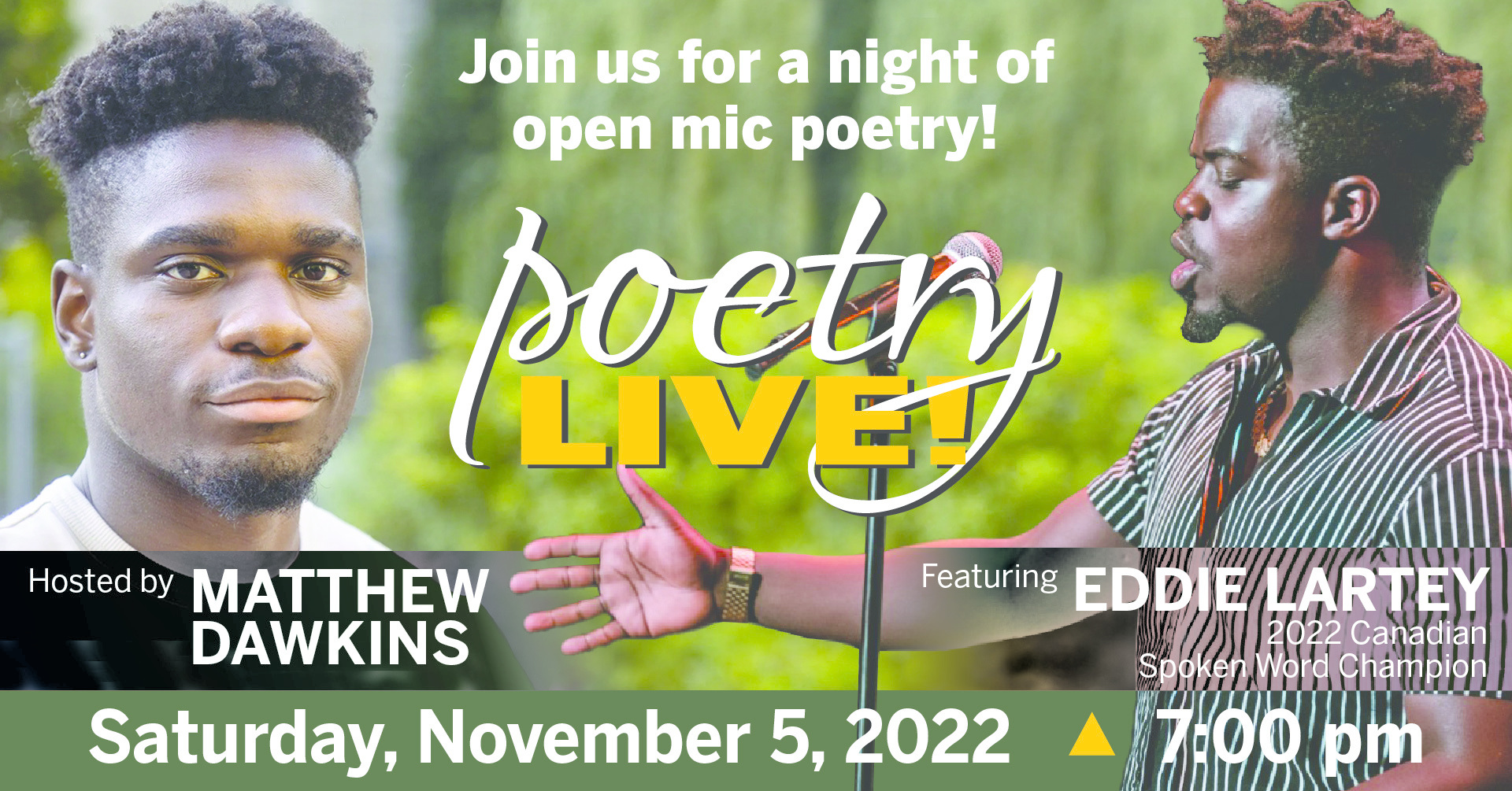 ---
Authors & Presenters
---
Location: