Resurgent Airwaves: A Celebration of Indigenous Radio
November 12, 2022 at 3:00pm
In partnership with the Faculty of Arts & Humanities and the Faculty of Information and Media Studies, we are very pleased to present an afternoon visit with local Indigenous elders Dan and Mary Lou Smoke as well as Western's current Writer-in-Residence, January Rogers, to celebrate the importance, vitality, and creativity of Indigenous Radio across Turtle Island.
Resurgent Airwaves: A Celebration of Indigenous Radio

Featuring Dan & Mary Lou Smoke, January Rogers, and Kathleen Buddle
Saturday, 12 November 2022,
3PM Museum London (Registration below)
Throughout the duration of WORDS festival from November 4-13, we will also have an exhibit of Dan and Mary Lou's print journalism on display at Museum London!

Event Speakers:
Elders Mary Lou Smoke and Dan Smoke need no introduction to the London community, nor to their many listeners and readers across Turtle Island. Mary Lou is Ojibway (Bear Clan) from Batchewana Bay, and Dan Smoke is Seneca (Killdeer Clan) and a member of Six Nations of the Grand River. They are much-loved educators, activists, journalists, and radio and television broadcasters who have dedicated their lives to uplifting the voices of Indigenous peoples. In the midst of the land reclamation at Kanehsatake in 1990—or what mainstream media called "the Oka Crisis"—Dan and Mary Lou were invited onto Western's campus radio station to offer much-needed Indigenous perspectives. The knowledge the Smokes shared that day was so compelling that they were asked to return. Before long, the Smoke Signals radio show was born. This long-running program has reached both Indigenous and non-Indigenous listeners for decades, sharing the brilliance of Indigenous arts and music and reporting on Indigenous news and events. Listeners are now able to re-visit past episodes via the Smoke Signals Radio Show Archive, a digital archive of Dan and Mary Lou's legacy in radio. This event will introduce the archive and celebrate the Smokes' contributions to Indigenous broadcasting.
Our event will also feature Western University and the London Public Library's current Writer-in-Residence January Rogers, a Mohawk and Tuscarora artist. January lives on Six Nations territory of the Grand River where she owns and operates Ojistoh Publishing and Productions. January works in page poetry, spoken word performance poetry, video poetry and recorded poetry with music. She is a radio broadcaster, documentary producer and media and sound artist, who has won the American Indian Film Festival BEST MUSIC VIDEO 2020 for "Ego of a Nation" and the imagineNATIVE Media BEST EXPERIMENTAL SOUND PRIZE 2021 for her sound piece, "The Struggle Within." January will share stories of her work in Indigenous radio, including her radio documentary NDNS on the Airwaves as well as the 10-episode webseries she wrote and produced of the same name.
Kathleen Buddle is an Associate Professor in the Department of Anthropology at the University of Manitoba. She is a researcher with expertise in Indigenous communications histories and media cultures. She will join us to speak about the significance of Indigenous radio and, more specifically, the importance of the Smoke Signals Radio Show.
Register to join us at Museum London
Register to join us on Zoom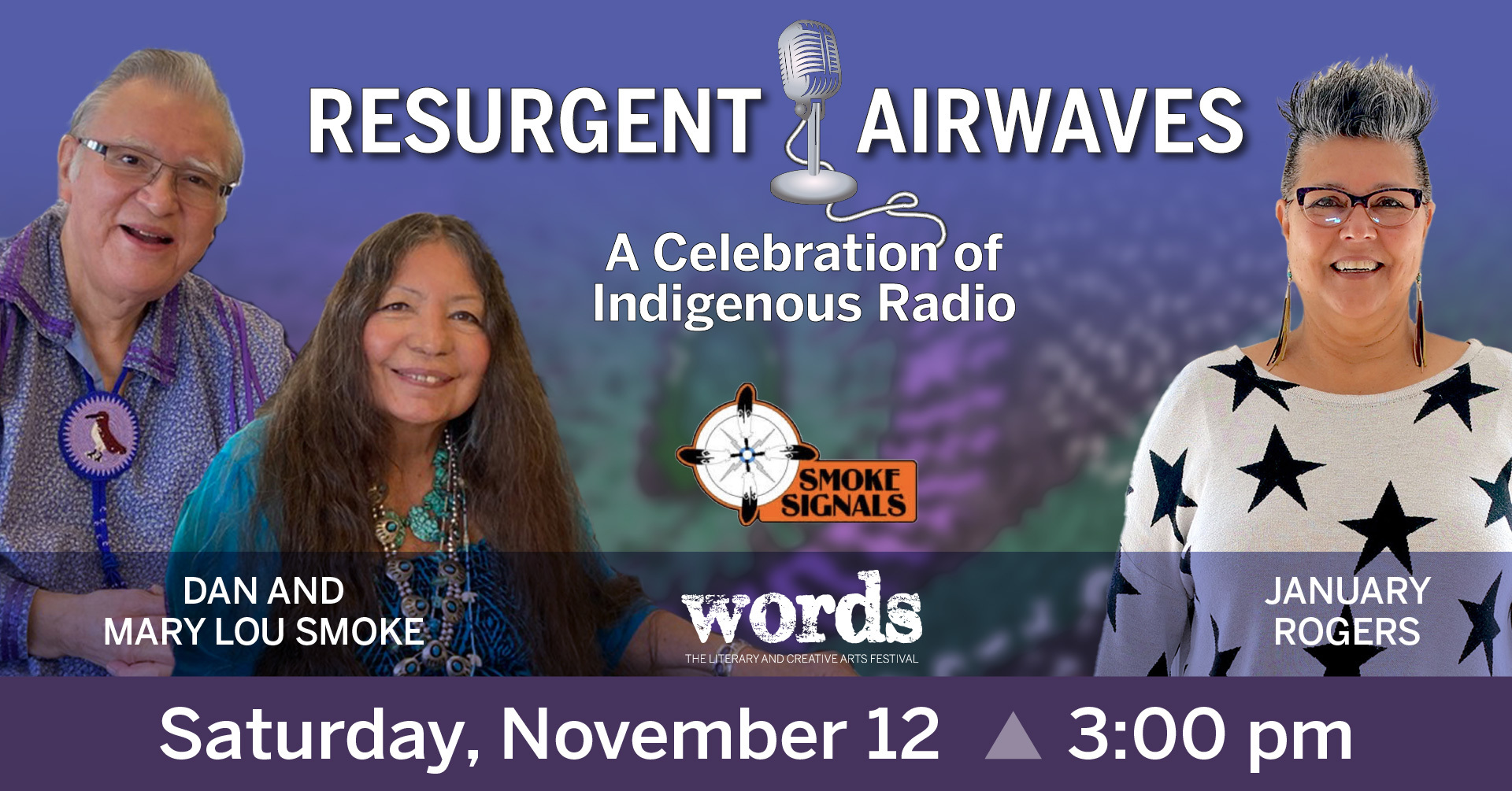 ---
Authors & Presenters
---
Location: