Words Festival 2022: Bridging Divides
November 4, 2022 at 7:00pm
Save the date for the annual Words Festival, 4 - 13 November 2022.
Our ninth festival will feature a hybrid program of onsite and online events to build resilience as we confront what divides us. After two years online, the Words Festival will return to our mandate to be a place-based festival at Museum London!
Museum London offers a gathering place at the forks of Deshkan Ziibi, or "Antler River," a site of regional identity that symbolizes divergence and convergence. The Forks is a traditional meeting place where tributaries converge, a place to gather and reflect on forces that divide our communities, while forming a future vision that bridges divisions between different ways of knowing and navigating our world.

We will have further lineup and programming announcements throughout the summer months.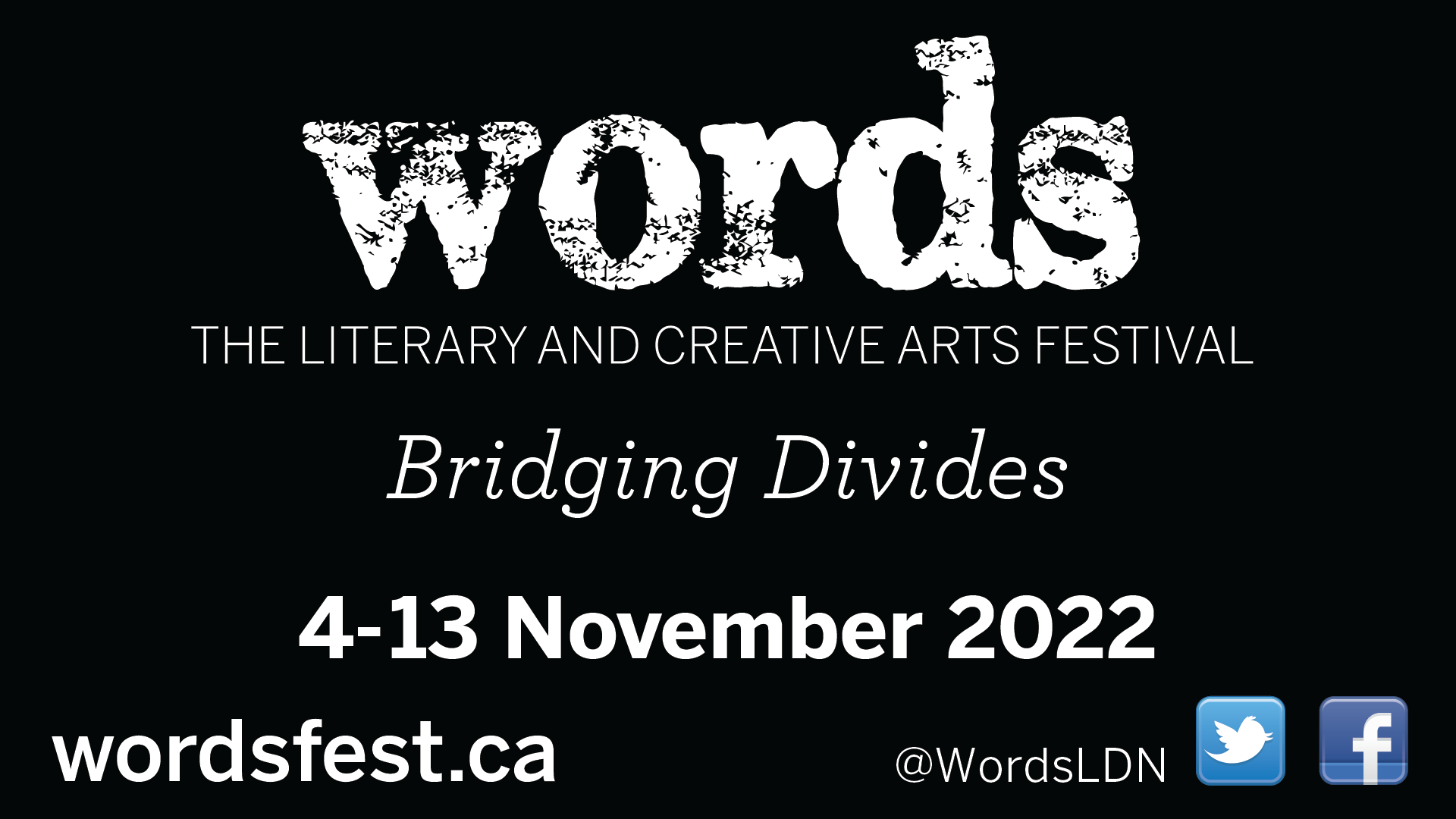 Location: