2023 James Reaney Memorial Lecture: The Beckwith Connection
November 5, 2023 at 2:00pm
The James Reaney Memorial Lecture celebrates the legacy of James Crerar (Jamie) Reaney (1926-2008), an acclaimed Canadian playwright, poet and Western University professor who spent most of his life in London.
2023 James Reaney Memorial Lecture
The Beckwith Connection: An Afternoon of Big Hits from the Reaney & Beckwith Songbook
Sunday, 5 November 2023, 2PM
Museum London, Lecture Theatre
Curated by London soprano Katy Clark, the 2023 James Reaney Memorial Lecture celebrates playwright & poet James (Jamie) Reaney's collaborations with a great Canadian composer, the late John Beckwith. Katy Clark leads a chamber ensemble into wonderful music from Beckwith as well as words from Jamie and Colleen Thibaudeau. We will also celebrate the friendship between two creative couples — Jamie & Colleen and John Beckwith & Pamela Terry — as well as their families. Katy will be joined by London Pro Musica Choir, Paul Grambo, and guest artists.
Beckwith wrote four operas with Reaney, whom he met at the University of Toronto in the late 1940s. They shared a deep interest in creating and telling authentically Canadian stories with local references – both literary and musical—and universal messages.

The James Reaney Memorial Lecture is organized by Colleen and Jamie's daughter, Susan Reaney of Galiano Island, B.C., and son, James Stewart Reaney of London. Susan Reaney also helms the websites colleenthibaudeau.com and jamesreaney.com.
Register to join us onsite
Register to join us online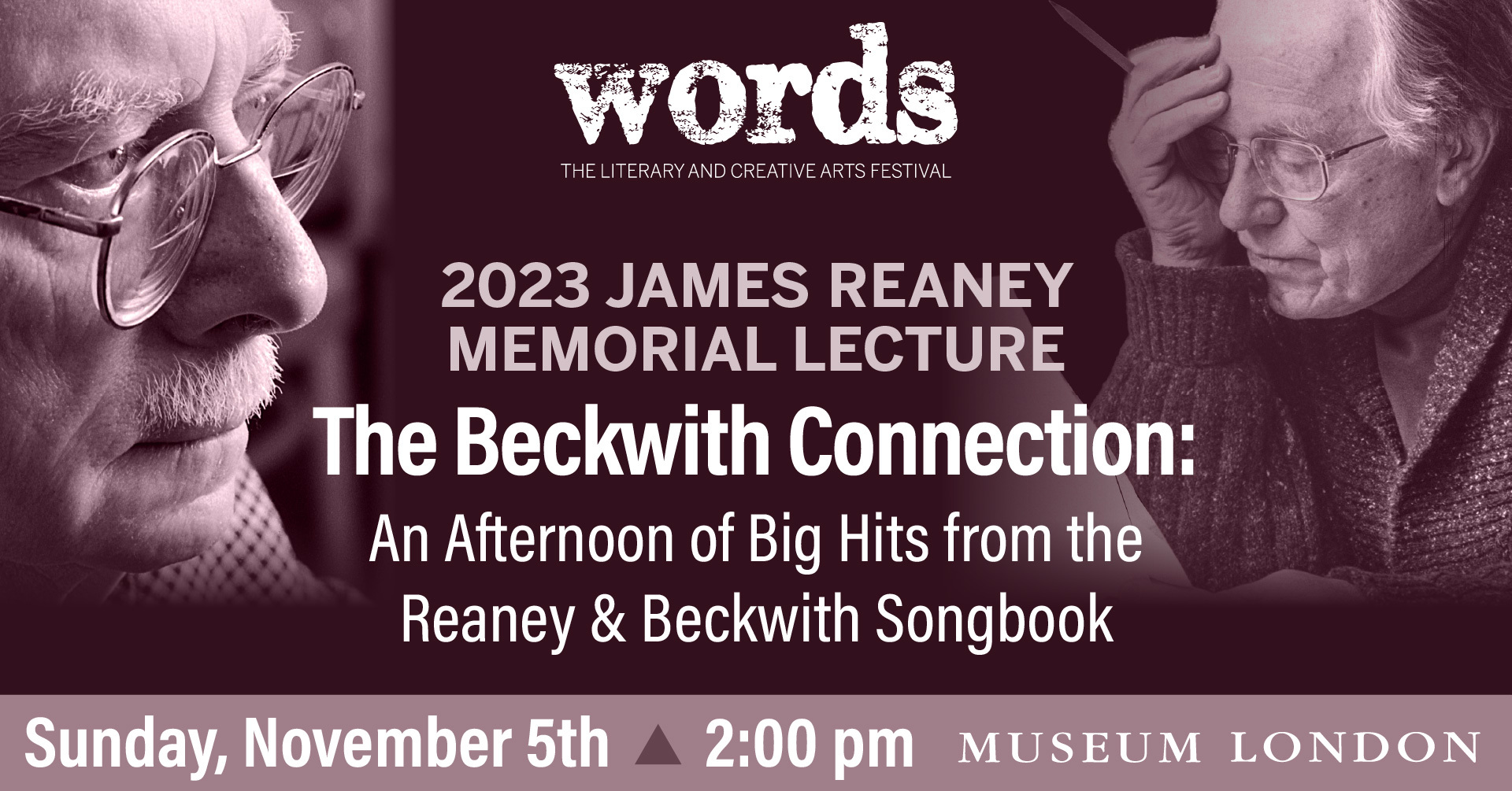 ---
Authors & Presenters
---
Location: