A Part of Speech: Michael Smith in Conversation
October 21, 2023 at 2:00pm
In partnership with the Michael Gibson Gallery, we are pleased to present a visit with Montreal painter Michael Smith, who will join us for a virtual conversation about his current show.
A Part of Speech: Michael Smith in Conversation
Saturday, 21 October 2023, 2PM
Zoom Webinar

For more information about the exhibition, visit Michael Gibson Gallery.
For their 7th solo exhibition with Montreal painter Michael Smith, the Gibson Gallery is excited to introduce a new body of work where poems have become the primary source of influence. For several years, after graduating from college, Smith had some success publishing poems in small literary magazines in both England and Canada. His love of reading and writing poetry has sustained him for many years and has inspired this most recent series of large scale landscape paintings.
Smith has selected poetry by writers who reference landscape through their imaginative and evocative "speech". By reading and absorbing the poem, Smith paints the place evoked through the language, teleporting us to both the realm of the imaginary and the real. A sense of place is conjured by layering and weaving language to create a kind of spell, conjuring places that we begin to see or witness somatically.
Register to join us here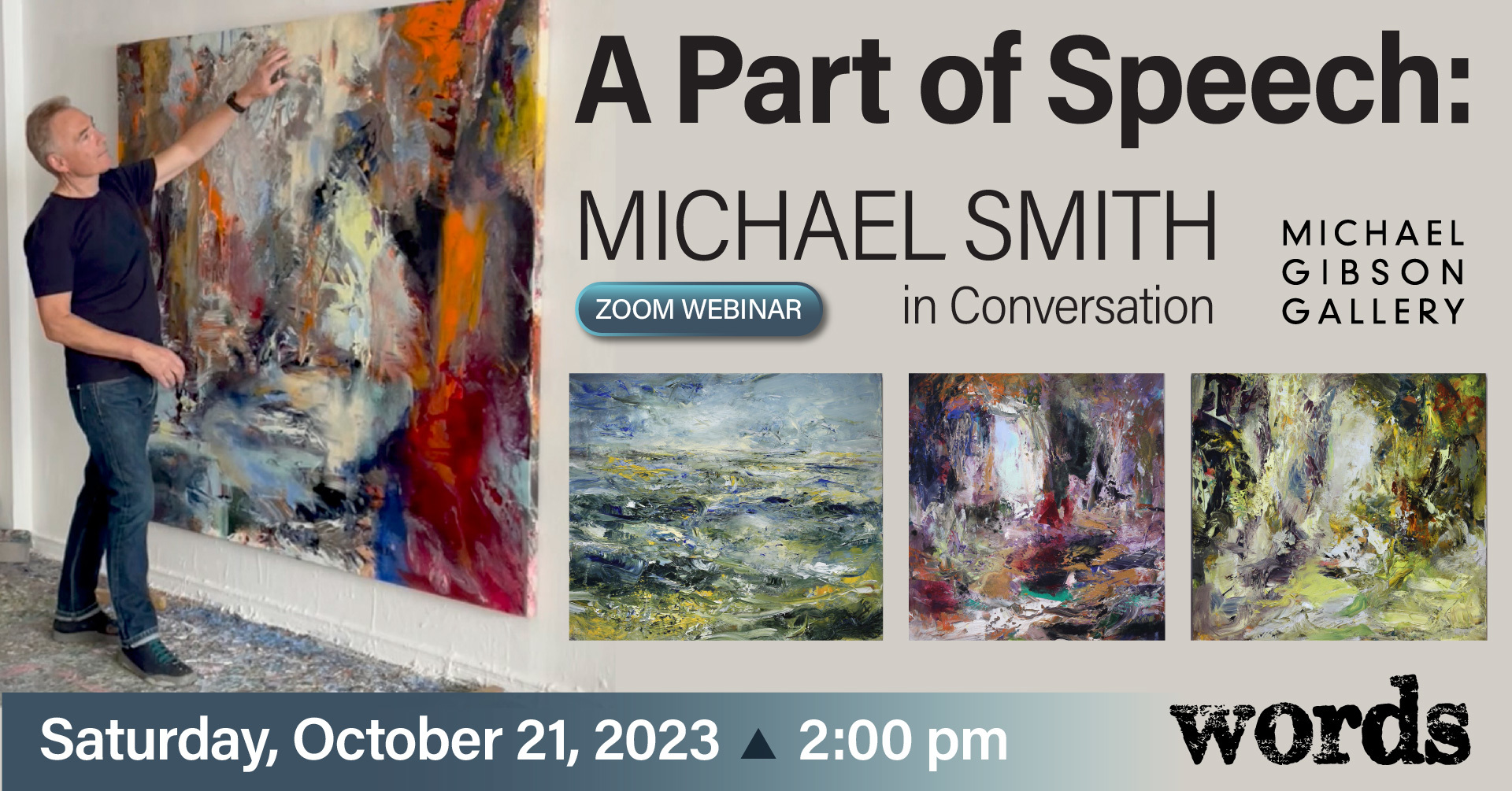 ---
Authors & Presenters
---
Location: