David Barrick & Kathryn Mockler: In Conversation
November 4, 2023 at 1:00pm
We are pleased to host David Barrick and Kathryn Mockler, who will join Michael Fox for a conversation about their new books!
David Barrick & Kathryn Mockler: In Conversation
4 November 2023, 1PM
Museum London
With dreamlike stories and dark humour, Mockler's Anecdotes is a hybrid collection in four parts examining the pressing realities of sexual violence, abuse, and environmental collapse.
Absurdist flash fictions in "The Boy is Dead" depict characters such as a park that hates hippies, squirrels, and unhappy parents; a woman lamenting a stolen laptop the day the world ends; and birds slamming into glass buildings.
"We're Not Here to Talk About Aliens" gathers autofictions that follow a young protagonist from childhood to early 20s, through the murky undercurrent of potential violence amidst sexual awakening, from first periods to flashers, sticker books to maxi pad art, acid trips to blackouts, and creepy professors to close calls.
Patterned on a series of dream states, David Barrick's Nightlight delves into the surreal nature of the human imagination, even at its most unconscious.
Whether Barrick's poems explore the sensory world of a classic horror film, an Alex Colville painting, or an after hours jazz gig, his inquisitiveness leads to invention, and invention to discovery. Where else could an amateur fossil hunt become a primeval experience, or a lawnmower, a cow, and newlyweds float together midair? Nightlight taps into the emotional undercurrents of these moments, unfolding like a "long elastic maze of song."
Register to join us at Museum London
Register to join us Online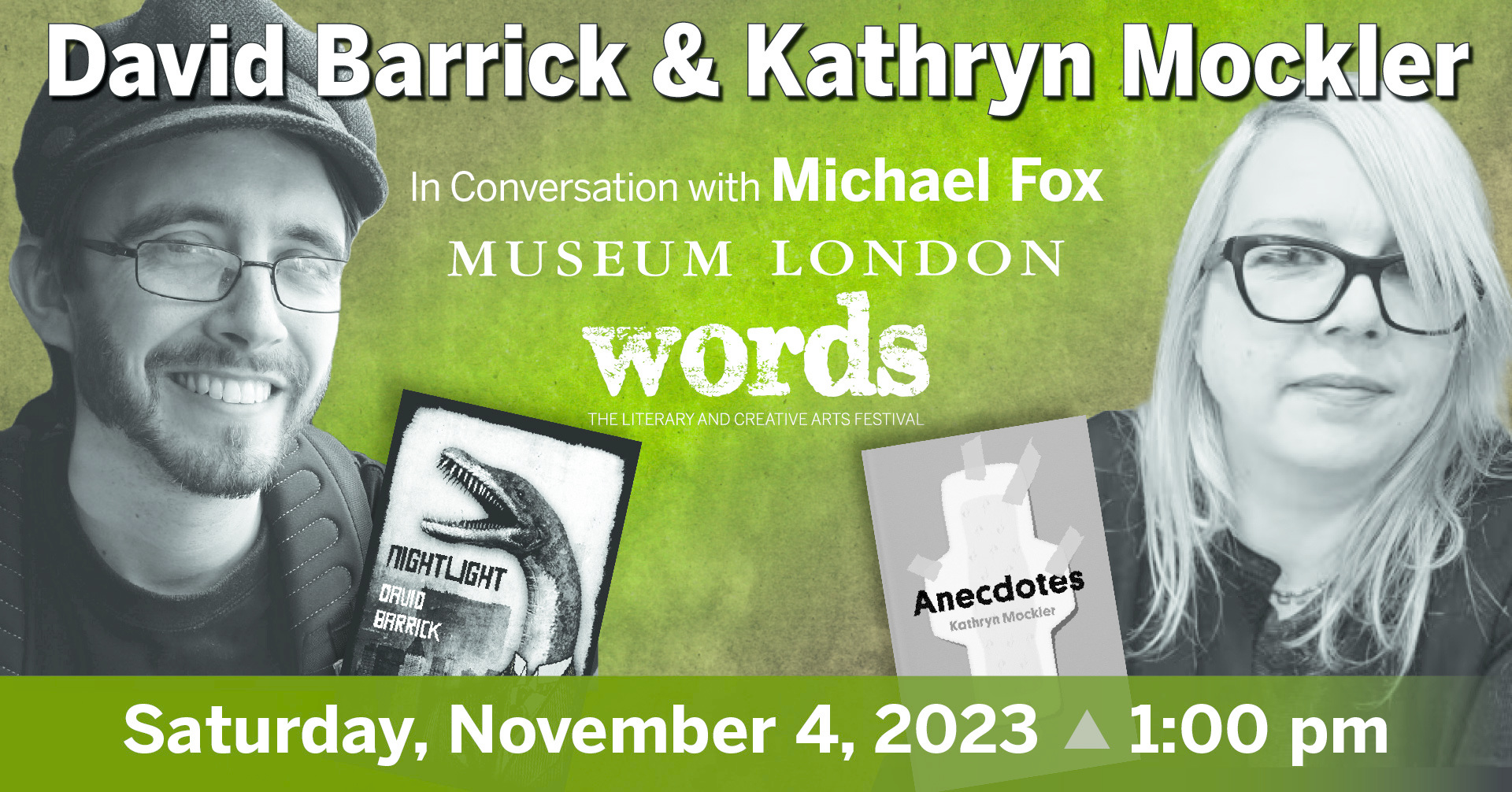 ---
Authors & Presenters
---
Location: