Dollirium: A Visit with Anthony Veilleux, Jacqui Gallant, and Sarah Legault
July 26, 2023 at 7:30pm
As part of TAP Centre for Creativity's Dollirium exhibition, we invite you to join us to explore how these artists use their artistic vision and skill sets to create charismatic characters with endearing stories. We will also chat about why they searched out other like-minded creators and developed opportunities for collaboration, mentorship, and community.
Dollirium: A Visit with Anthony Veilleux, Jacqui Gallant, and Sarah Legault
26 July 2023, 7:30 PM
TAP Centre for Creativity
Art dolls are one of a kind handmade figures created to share an idea or illustrate a story rather than to be used as a child's toy. Often depicting animals, mythical creatures, or abstract beings, art dolls are made in a variety of styles and materials. Each creation can take hundreds of hours to complete and art dollmakers employ a diverse set of skills and techniques in their creations including design, sculpting, painting, weaving, felting, and costuming.
As an art dollmaker and avid collector, Jacqui Gallant, would travel far and wide in order to meet other unusual like minded art dollmakers. It was a dream for Jacqui to one day host a space where doll artists could come together to learn, create and exhibit their off the beaten path works of art. In 2011, Jacqui opened Dollirium Art Doll Emporium in London, Ontario. During Dollirium's short lifespan, it was the world's only international art doll gallery that supported over 80 artists from 22 countries around the world. Even though Dollirium shut its doors in the Fall of 2013, its legacy continues to live on.
TAP Centre for Creativity is proud to present Dollirium: The Resurrection. Come and witness the gallery's transformation into the Island of Misfit Toys. Featuring the wildly imaginative works of local and international artists from 11 countries around the world; including Canada, USA, UK, Netherlands, Greece, Serbia, Japan, New Zealand, Australia, France and Spain.
Register to join us onsite
Register to join us online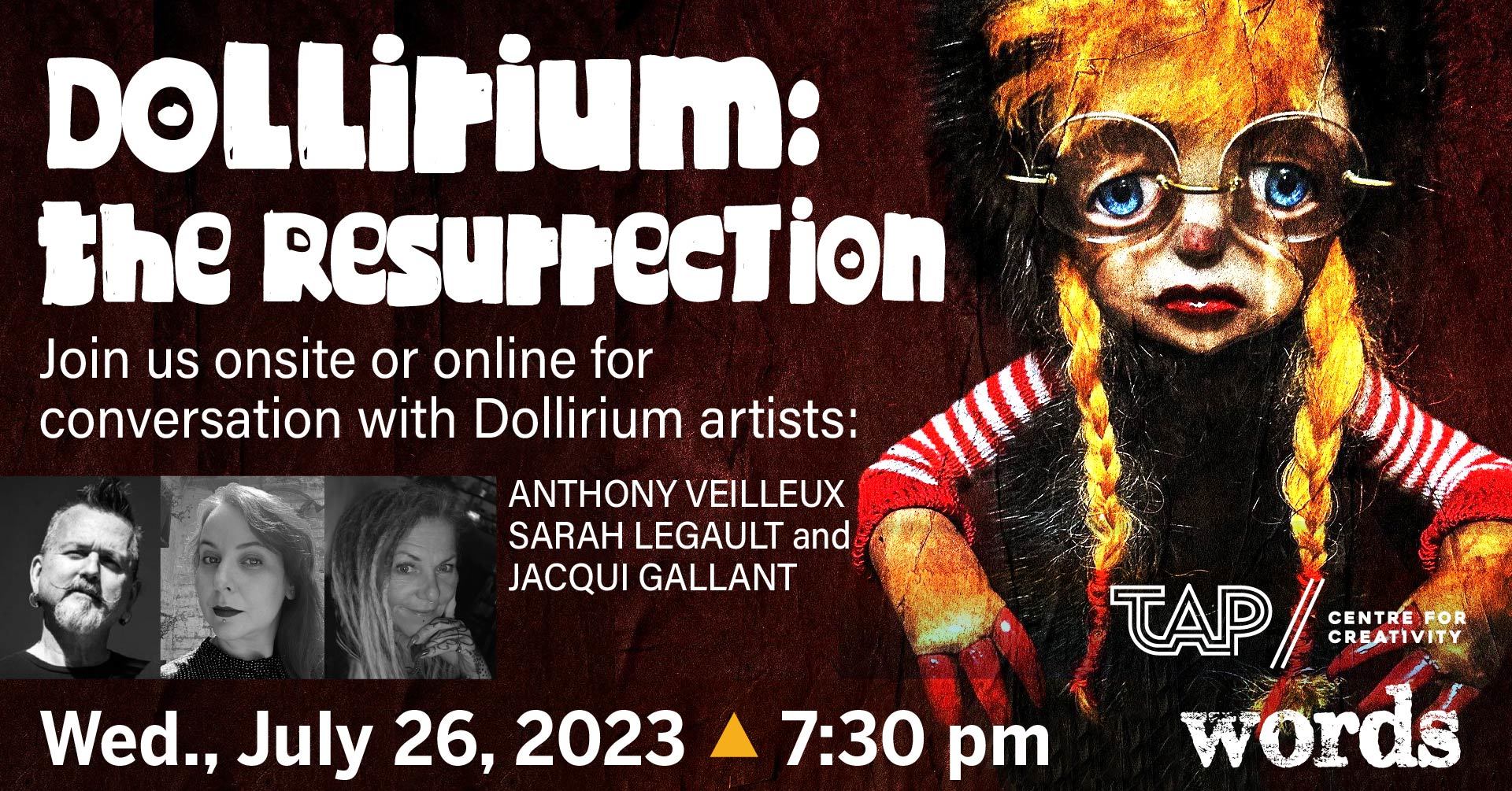 Location: