Emil Sher & Amanda Grzyb: In Conversation
November 6, 2023 at 7:00pm
Join us for a conversation between playwright Emil Sher, who is writing a play based on Max Eisen's By Chance Alone, and Professor Amanda Grzyb, who was crucial in shaping Eisen's acclaimed memoir of surviving Auschwitz as a teen. What thematic questions are considered, what creative choices are weighed, what material might be best left off the page and stage?

Memory as a Blessing and Burden: Adapting a Holocaust Memoir for the Stage
Emil Sher & Amanda Grzyb: In Conversation
6 November 2023, 7:00 PM
Western University, University College
Conron Hall (UC 3110)
Max Eisen had a story to tell about his experience as a Holocaust survivor, but Professor Amanda Grzyb helped him find his voice.
In March 2010, Eisen and Grzyb met on the Simon Wiesenthal Center's inaugural mission to Poland. Eisen had been speaking as a Holocaust survivor educator for decades, but he could never put his experiences down on paper. Grzyb, a Faculty of Information and Media Studies professor at Western University, is a noted genocide scholar, with expertise on the Holocaust and Rwandan genocide. The pair began to work in collaboration in 2012 to produce his story of survival as a teenager at the Auschwitz concentration camp.
Eisen's Taylor Prize memoir to the world, By Chance Alone: A Remarkable True Story of Courage and Survival at Auschwitz, would go on to win Canada Reads in 2019, where it was defended by Ziya Tong.
Award-winning playwright Emil Sher is now in the process of giving another life to Max's memoir by adapting the book for the stage. Sher's adaptation of Hana's Suitcase, the acclaimed Holocaust book by Karen Levine, has been staged across Canada, the U.S., and Israel. Emil's adaptation of Ian Brown's The Boy in the Moon was also selected as a Top Ten Production of 2017 by The Globe and Mail.
Emil and Amanda will join us to talk about the process of turning Max's compelling story into a book, and then adapting his memoir into a play for the stage.
Register to join us onsite
Register to join us online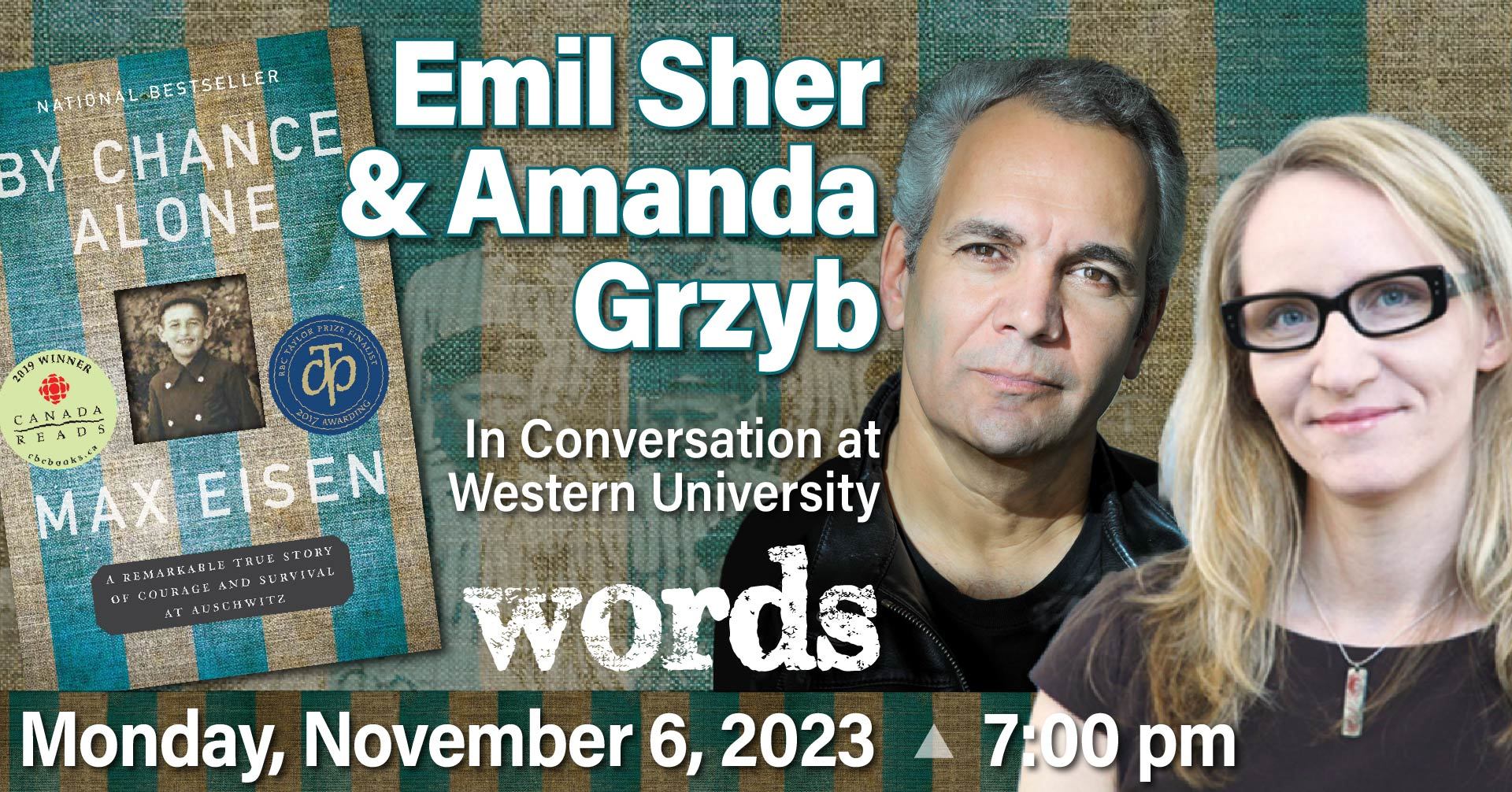 ---
Authors & Presenters
---
Location: