Wordsfest Zine Jam with the Forest City Zine Fiends
November 5, 2023 at 1:00pm
Would you like to become a published creator by the end of WordsFest? Want to learn more about London's rich history of zines (from "fanzine" or "magazine"), and make your own in collaboration with other creators and zinesters in London? Join us for our first-ever Wordsfest Zine Jam, hosted by Sammy Orlowski and Jillian Clair of the Forest City Zine Fiends!
Wordsfest Zine Jam with the Forest City Zine Fiends
Hosted by Sammy Orlowski and Jillian Clair
Sunday, 5 November 2023, 1PM
Museum London Centre at the Forks
All levels of experience welcome!

Words is teaming up with the Forest City Zine Fiends to host our first ever zine-making workshop, "The Wordsfest Zine Jam," featuring local musician and zine artist Jillian Clair as well as cartoonist and zine maker Sammy Orlowski! We invite anyone to join us for a workshop on zine making where you can craft your own contribution to the WordsFest Zine!
Zines are often short, DIY ("Do it yourself"), self-published books or magazines. They often have an organizing theme, involve collaborative practice with other creators, and include a multimedia collage of images and writing. The WordsFest Zine will have the theme of of the festival this year, "Crisis, Creativity & Care," and will collect your contributions to create a collaborative zine!
Register to join us at Museum London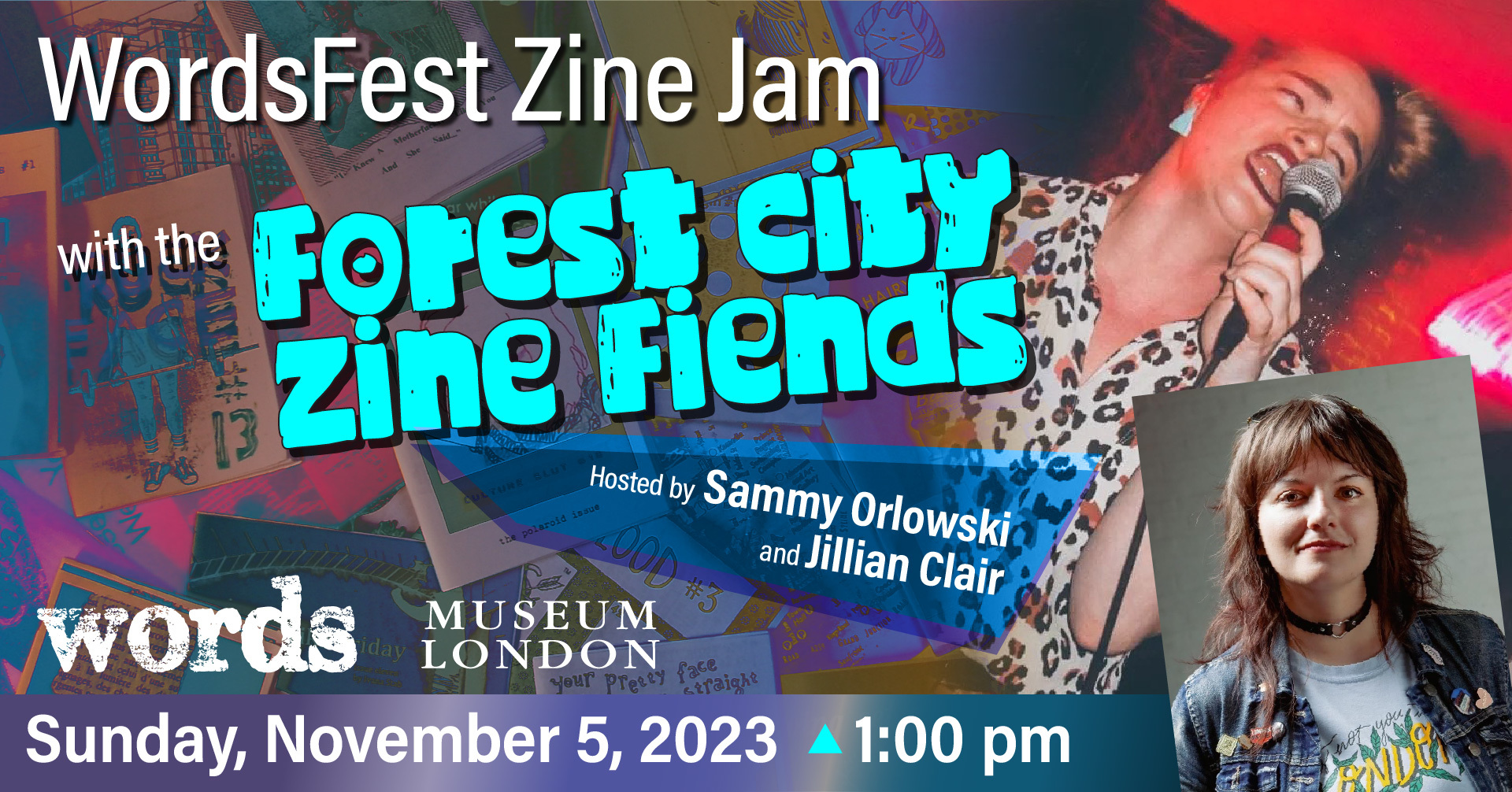 ---
Authors & Presenters
---
Location: