Transfer Station: Jason McLean & Susan Day In Conversation
November 10, 2023 at 7:00pm
Michael Gibson Gallery and Words are very pleased to present a visit with London artists Jason McLean and Susan Day!
Transfer Station: Jason McLean & Susan Day In Conversation
Hosted by Michael Gibson
Friday, 10 November 2023, 7PM
Michael Gibson Gallery
For more information about the exhibition, visit Michael Gibson Gallery.
The Michael Gibson Gallery is excited for their upcoming November exhibition featuring new ceramic sculptures by Susan Day and new drawings by Jason McLean. Though working in completely different mediums, Day & McLean are good friends who both use figuration and line in their artwork. Community and their local environment are main themes for both as well as connection to ones personal history.
Susan Day has an extensive exhibition and installation history as an artist working in ceramic, straddling the worlds of fine art and contemporary craft. In earlier works she has used the material qualities of clay (simultaneously soft and malleable and at times fragile and breakable) to expose the vulnerabilities of the body. Recently, she has used more oblique references to the body, drawing connections to nature and identity in large scale architectural installations. Through this work, she has experienced the power of public (or public facing) art to create meeting places and instil pride and ownership in neighbourhoods and places where communities meet. This work embellishes surfaces in lived environments with relevant, important and provocative content and is the work she wants to pursue.
Jason McLean's drawings, paintings and sculptures are idiosyncratic visual records of his experiences, observations and perceptions. His frenetic artworks include rich annotations and carefully-researched fragments of personal and social histories. McLean's drawings act as rhizomatic diaries that pictorially represent his relationship with local environments. His works are often described as mental maps, where samplings of his daily observations are mashed-up into antiheroic, yet poignant combinations. Working in this way, McLean uses humour to touch upon challenging subject matter, such as sadness, loss, displacement, mental illness and economic hardship.
Register to join us onsite
Register to join us online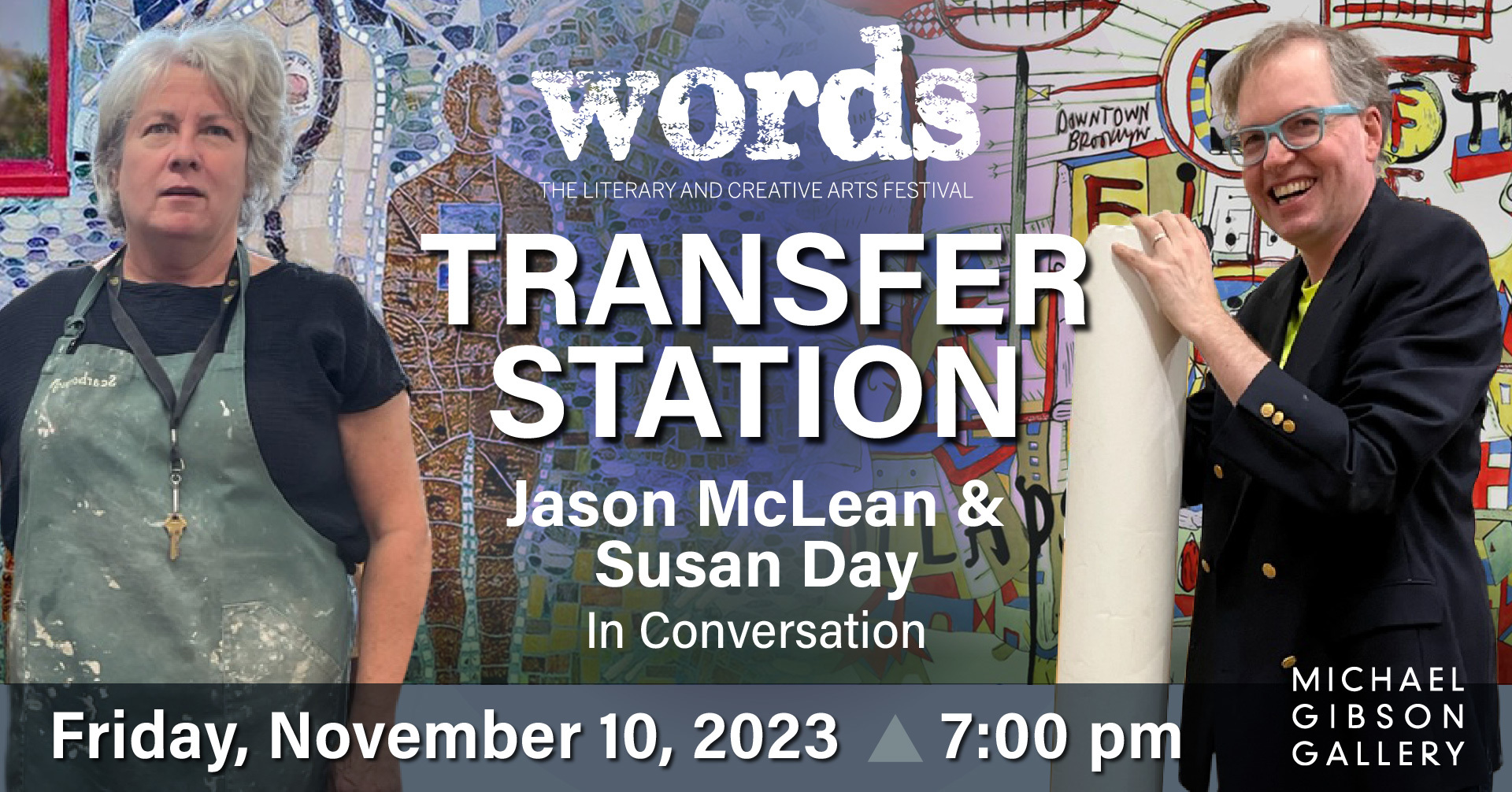 ---
Authors & Presenters
---
Location: