Kim Fahner & Frances Boyle: In Conversation with Aaron Schneider
November 12, 2023 at 4:00pm
In partnership with Antler River Poetry and TAP Centre for Creativity, we are very pleased to present an afternoon visit with poets Kim Fahner and Frances Boyle!
Kim Fahner & Frances Boyle: In Conversation with Aaron Schneider
TAP Centre for Creativity
12 November 2023, 4:00PM

Openwork and Limestone is a finely-wrought and potent new poetry collection from one of Canada's most compelling poets. In Frances Boyle's powerful vision, the rituals of contemporary women are seen through the lens of Celtic warrior queens, and goddesses. The natural and created worlds – as they run, as Boyle says, "through the funnel / of my palms" – are a constant source of awe and woman's strength. A reverie that allows in the brutality of history and prehistory, as well as the joys. "The unconscious / swimming upward. What won't stay buried rises / through rocks, rough-ridden and rusty." Boyle's Openwork and Limestone turns inward and outward at the same time, telling our multifarious collective human story so that it feels like our own intimate family history.
Emptying the Ocean is a poetic journey based on the ancient Irish immram tales—the soul voyages taken by a woman who moves mystically through the four elements and the spirited Otherworld. Water, earth, air, and fire are woven through with imagination, inspiration, and spirit. The voice of the selkie bookends the collection, and the character of the sailor finds himself caught up in her wake. Rooted firmly in Irish myth and lore, with references to strong female figures who shapeshift and move between dimensions, there are Atlantic echoes of both Ireland and Newfoundland at work in these poems.
Register to join us at TAP
Register to join us online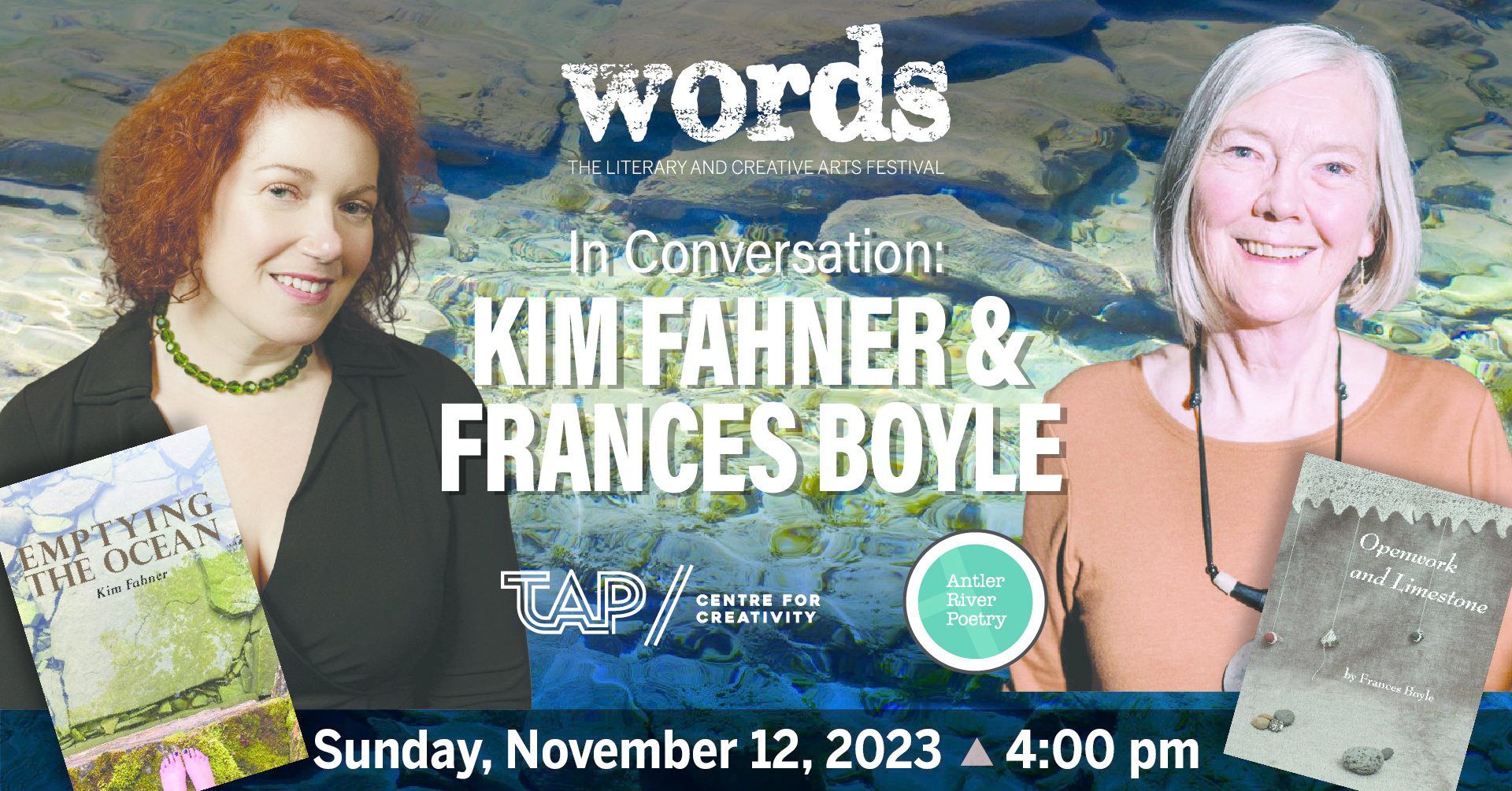 ---
Authors & Presenters
---
Location: