Our Planet, Our Poems, Your Work Now: A Poetry Workshop with Jane Munro
November 4, 2023 at 3:00pm
Join us for a poetry writing workshop with Griffin Prize-winning poet Jane Munro!

Our Planet, Our Poems, Your Work Now: A Poetry Workshop with Jane Munro
4 November 2023, 3PM - 5PM
Museum London
Registration is free or by donation
Spaces are limited!
As a witness in an era of crisis, what do you feel yourself called to do?
· Can you write a political poem without being didactic?
· What could you use as a meaningful structure for a poem on climate change (or any other huge topic)?
· What if you just don't know enough?
· How on earth can you write poems now?
Bring your own questions. This will be a workshop in which you can explore your relationships with your writing, our Earth, and others who live here. Come prepared to draft new poems!
Register to join us at Museum London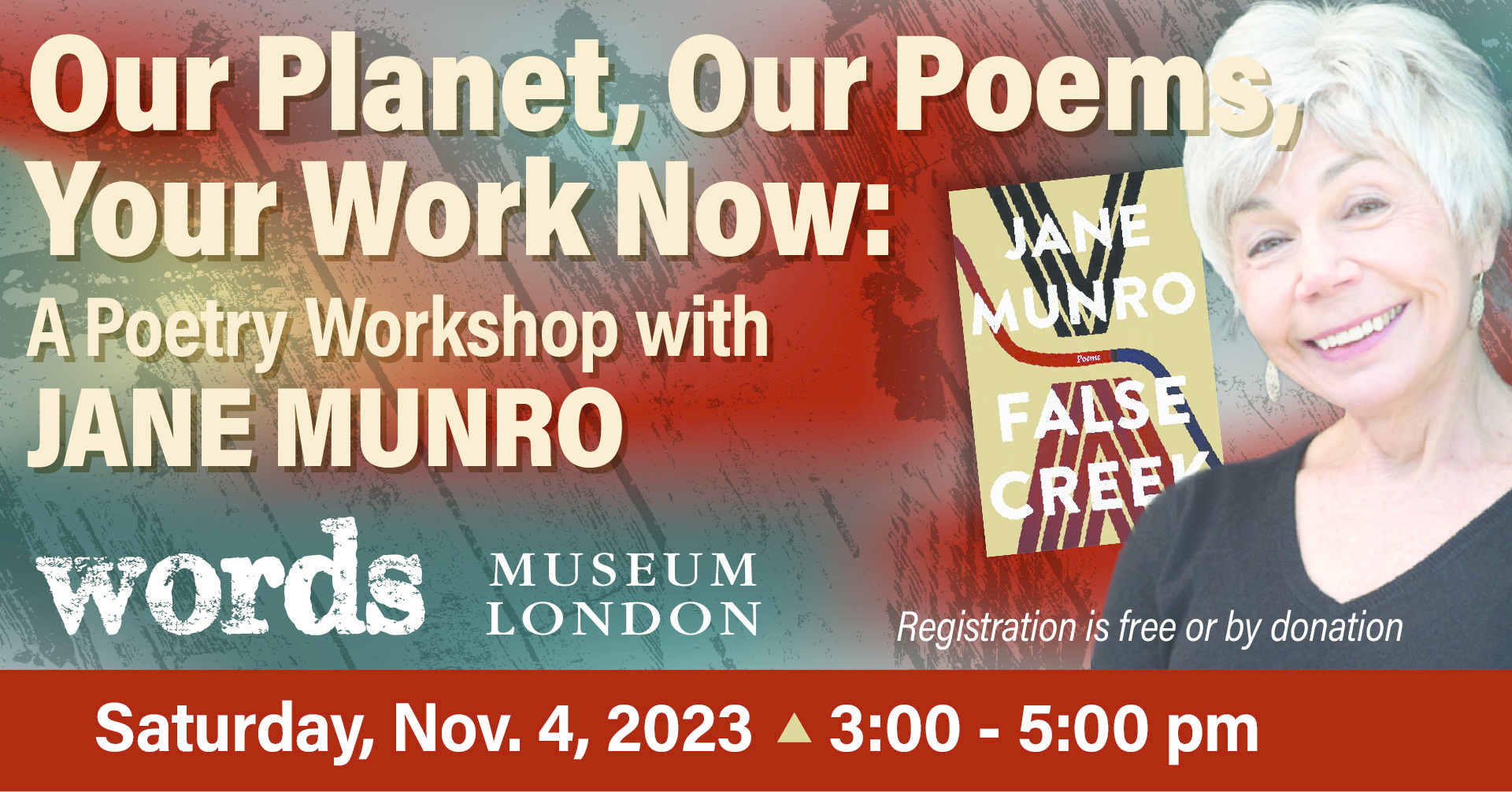 ---
Authors & Presenters
---
Location: