Show & Tell with Ivan Coyote
April 13, 2023 at 7:00pm
We are very pleased to present an evening performance with Western University's Alice Munro Chair in Creativity, Ivan Coyote!
Ivan Coyote: "Show & Tell"
13 April 2023, 7PM
Wolf Performance Hall, London Public Library
251 Dundas St, London, ON
Registration is free with Registration!
Ivan Coyote is a writer and storyteller. Born and raised in Whitehorse, Yukon, they are the author of thirteen books, the creator of four films, six stage shows, and three albums that combine storytelling with music. Coyote's books have won the ReLit Award, been named a Stonewall Honour Book, been longlisted for Canada Reads, and been shortlisted for the Hilary Weston Prize for non-fiction and the Governor General's award for non-fiction twice. In 2017 Ivan was given an honorary Doctor of Laws from Simon Fraser University. They have toured public schools solo around the world for 19 years now, using the power of a personal story to fight bullying and make schools safer for students, staff and parents. In 2022 Ivan will mark 28 years on the road as an international touring storyteller and musician. Coyote's stories grapple with the complex and intensely personal topics of gender identity, family, class, and queer liberation, but always with a generous heart, and a quick wit. Ivan's stories manage to handle both the hilarious and the historical with reverence and compassion, and remind us all of our own fallible and imperfect humanity, while at the same time inspiring us to change the world. Ivan's 13th book, Care Of, was released in June 2021 by McClelland and Stewart.
This event is brought to you by the Faculty of Arts & Humanities, the London Public Library, and the Words Festival.
Register to join us in-person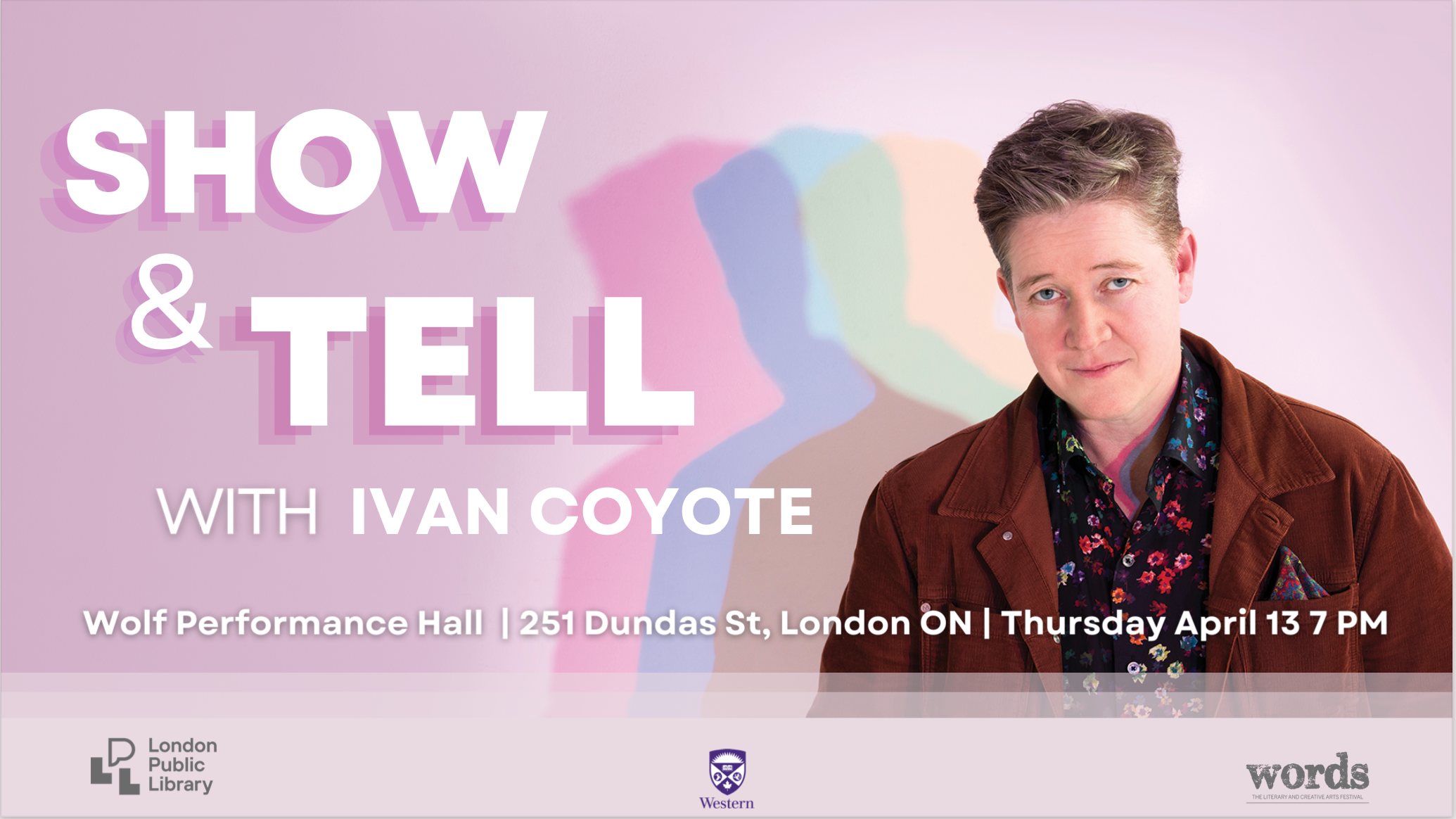 ---
Authors & Presenters
---
Location: