Story Market: An Evening of Storytelling in Market Lane
September 13, 2023 at 7:00pm
We're thrilled to announce the launch of Story Market, an evening celebration of storytelling in the heart of downtown London. In partnership with Antler River Poetry and Dundas Place, we will be hosting a live multi-genre showcase of London storytellers, including Gray Brogden, Aaron Schneider, Veronica Antipolo, Matthew Dawkins, and more.
Join us in Market Lane at the Covent Garden Market for Story Market with our host extraordinaire, Joe Belanger, London's acclaimed arts and culture reporter. Come out to hear some of London's best performers, writers, and artists tell their stories on the theme of JOURNEYS!
What to expect? We don't entirely know, and that's part of the magic! We'll feature a dozen different storytellers sharing their own unique take on a common theme, enchanting a lone mic on the Market Lane stage ... Expect a good night for anyone who loves a good story.
Where: Covent Garden Market, Market Lane (Dundas Place)
When:13 September, 7:00 - 8:30 PM
Registration is free here & open to all ages!
Host: Former London Free Press arts reporter Joe Belanger
Bring a story, bring your friends!
Register Here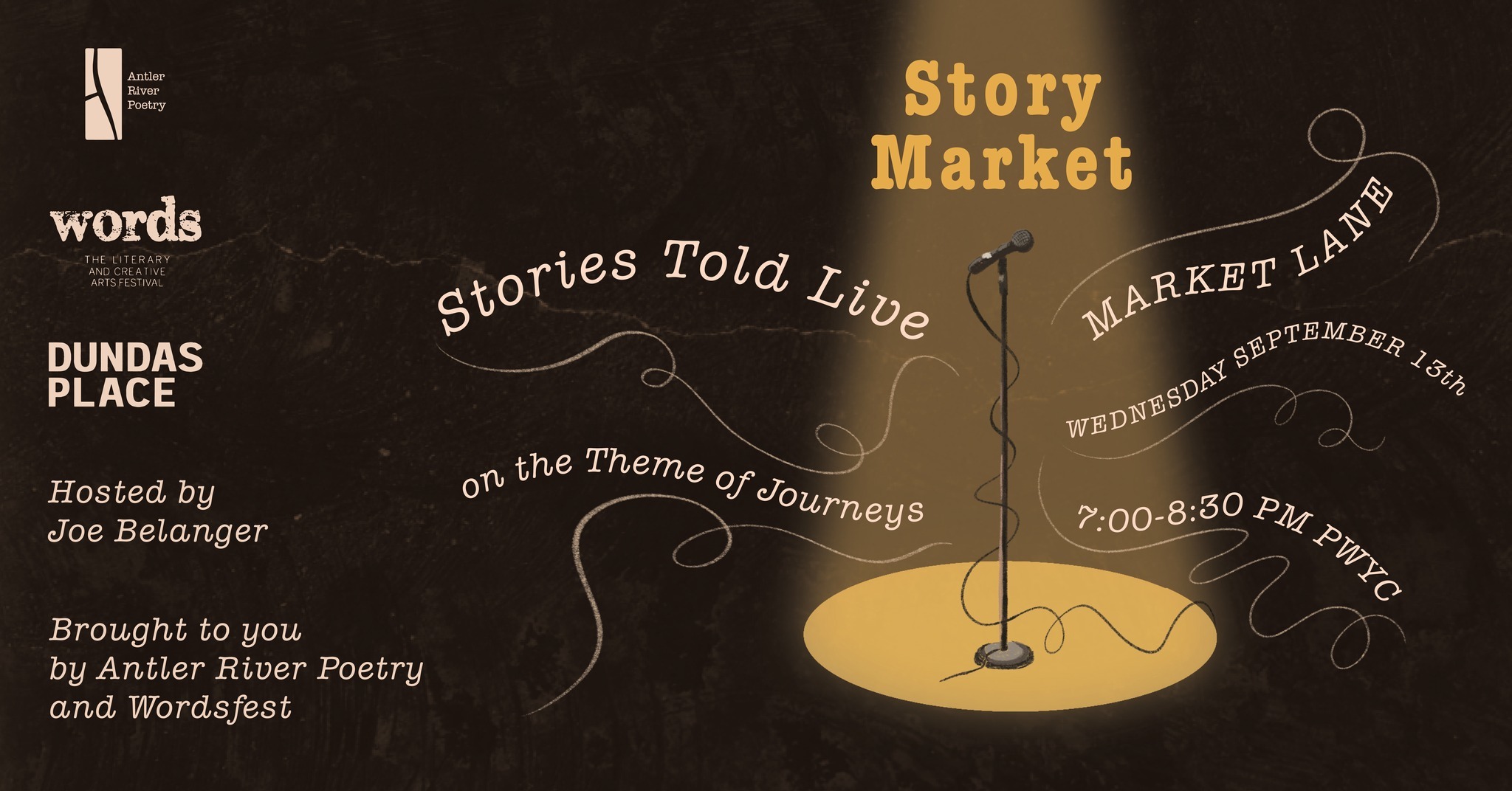 ---
Authors & Presenters
---
Location: