Tell Your Story: An Intro to Storytelling Workshop
November 4, 2023 at 10:30am
Tell your story: An Intro to Storytelling Workshop
Hosted by Veronica Antipolo
Saturday, 4 November, 10:30 AM - 12:00 PM
Museum London, Community Gallery
Registration is free or by donation
What is storytelling? How do you craft an engaging true personal story?
Join storyteller Veronica Antipolo who will introduce you to personal storytelling. What true story do you choose to share from all your life experiences? How do you tell that funny, sad or even bizarre something that happened that one time, to bring your listeners back to that moment with you, and connect with them?
This is a hands-on workshop where participants will learn tips on how craft and tell an engaging story picked straight from one of the many stories of their own lives. You don't need story idea to participate, but you may leave with one!
After the workshop, tell a story at the Gimme The Shivers! A Scary Story Open Mic at Words at 2pm. Workshop participants who join the open mic have a chance to be featured in the WordsFestZine 2023.
Register here to join us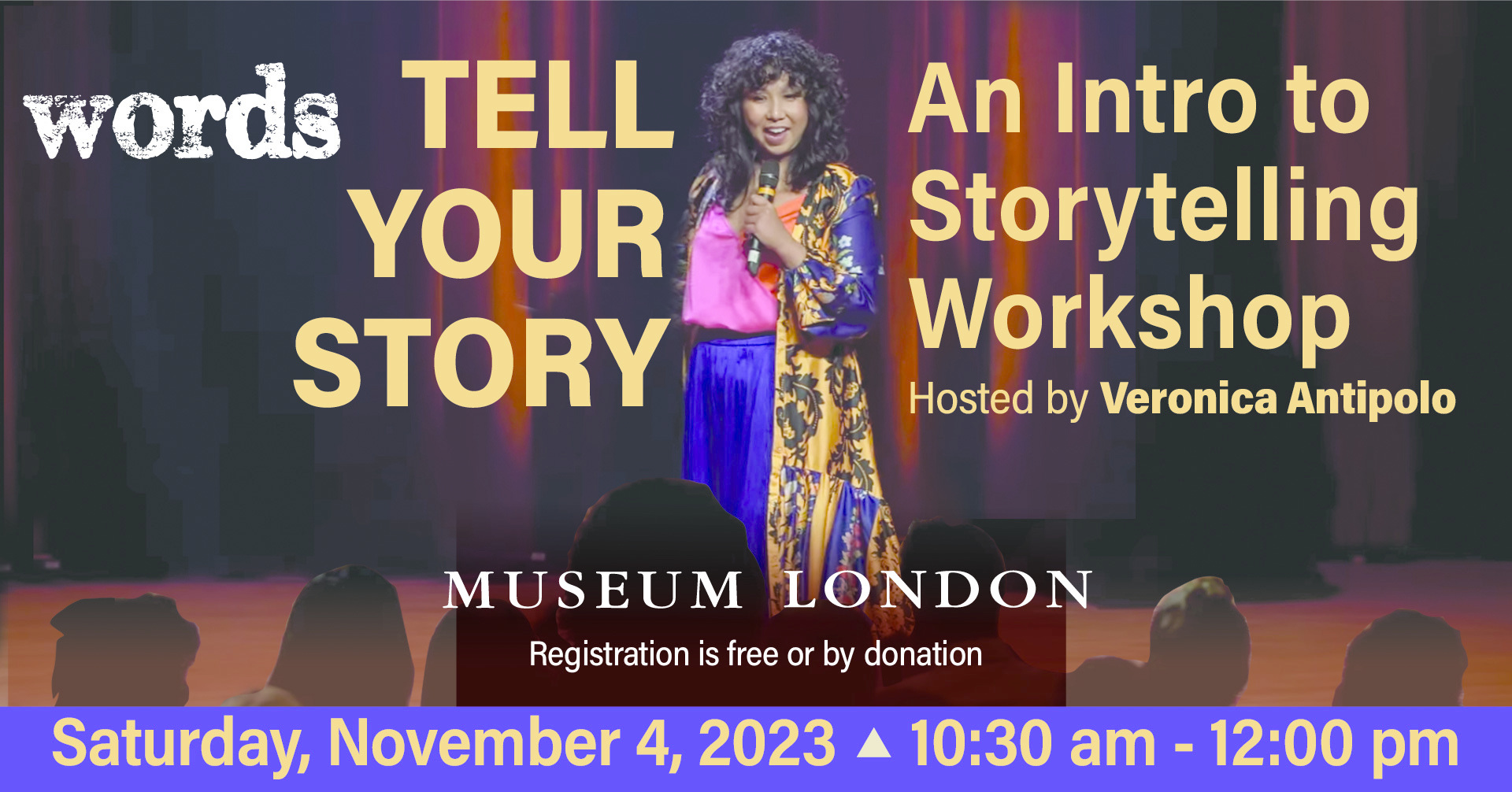 ---
Authors & Presenters
---
Location: