The Man I Left Behind: Larry Towell, Mike Stevens & Anne Lindsay Live at Words
November 4, 2023 at 7:00pm
Embassy Cultural House and the Words Festival are pleased to present an evening performance with acclaimed photographer, poet, and performer Larry Towell, who will be joined by harmonica virtuoso Mike Stevens and award-winning fiddler Anne Lindsay!
The Man I Left Behind: Larry Towell, Mike Stevens & Anne Lindsay Live at Words
4 November 2023, 7 PM
Museum London, Lecture Theatre

A live music and multi media work by Larry Towell with special guests Mike Stevens and Anne Lindsay.

The one hour performance of original ballads employs Larry's photographs, video, and songs of protest and conflict from Central America, Palestine and Afghanistan to Ukraine, Standing Rock and Mexico, tied together by the theme of dispossession. His singing and assortment of sounds mixed with field recordings will be accompanied by harmonica virtuoso Mike Stevens and violinist/vocalist Anne Lindsay.
Mike has played at the Grande Ole Opry more than 300 times and toured with world renowned musicians from Nashville's Jim and Jessie to Canada's Matt Anderson. He is founder of ArtsCan Circle bringing music to First Nations children in the north.
Anne Lindsay is an award winning fiddler/violinist, vocalist, and a master of diverse styles who has recorded and toured with bands and musicians from Led Zeppelin to James Taylor, Jim Cuddy, Blue Rodeo and others in a long and diverse career. She brings a breath of her own fresh air to the stage of live music.
The event is also a book signing for The Mennonites, the recent re-print of Larry's classic book, as well as The Man I Left Behind, a three vinyl record set of original songs from the visual world. It is also the name of his soon to be released feature length film.
Larry is the only Canadian member of Magnum Photos, founded in 1947 by Henri Cartier-Bresson and Robert Capa.
Register to join us onsite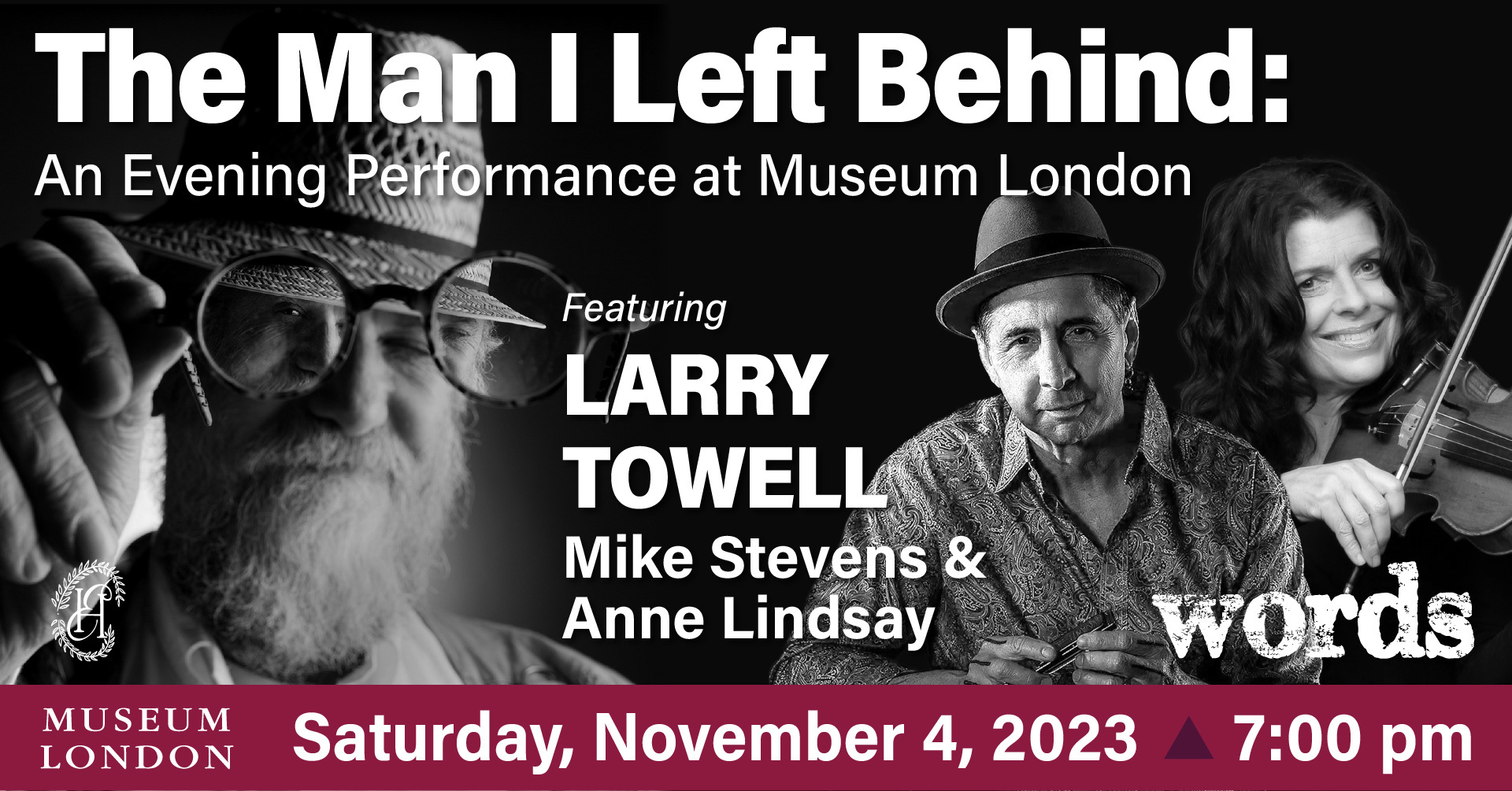 ---
Authors & Presenters
---
Location: