Write Now Presents: Téa Mutonji & Gray Brogden
October 4, 2023 at 4:00pm
In partnership with the Words Festival, the Write Now Series is pleased to present a visit with Téa Mutonji and Gray Brogden, the Writers-in-Residence in Western's Department of English & Writing Studies.
Write Now Presents: Téa Mutonji & Gray Brogden
4 October, 4PM
Western University, University College, Conron Hall (Room 3110 )
Born in Congo-Kinshasa, Téa Mutonji's work focuses primarily on friendship, womanhood, race and sexuality. Her essay, "The Price of Being Pretty," was nominated for a digital publishing award in the category of best essays. Her short stories "Property of Neil" and "The photographer's Wife" were awarded the Writers' Trust McClelland & Stewart Journey Prize (2023).
Write Now! is organized around a series of lectures by writers. Every week, a new writer visits the class to read from their work, talk about their writing and their career, and answer questions. The writers booked for this year include novelists, poets, playwrights, podcasters, graphic novelists, comic book writers, young adult authors, etc. Lectures cover topics such as inspiration, overcoming creative blocks, revision, publishing and literary citizenship.
Register Here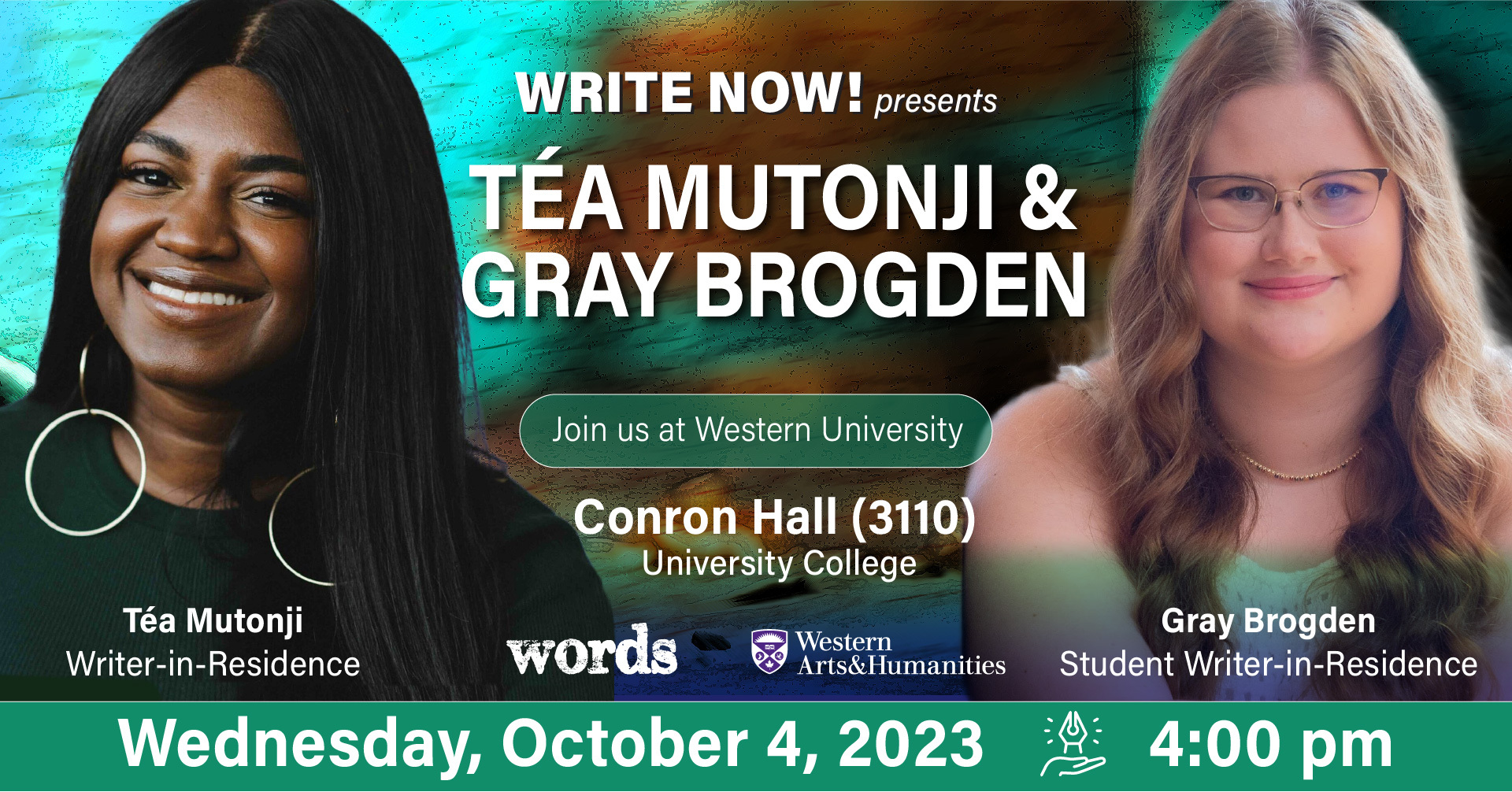 Location: