Poems in Response to Peril: A Gathering of Poets for Ukraine
November 5, 2022 at 12:00pm
How do poets respond to precarious events in the world? Poets Penn Kemp and Richard-Yves Sitoski have co-edited Poets in Response to Peril, an anthology which brings together 61 poems by 48 of Canada's most prominent poets in response to the current crisis in Ukraine and other perils afflicting our troubled times.
Words is very pleased to host an event to celebrate the anthology, featuring readings by Penn Kemp, Richard-Yves Sitoski, Robert Priest, Andreas Gripp, Jennifer Wenn, Karl Jirgens, Frances Roberts Reilly, Patricia Keeney, Shelly Siskind, and Susan Wismer.
Poets in Response to Peril: A Gathering of Poets
5 November 2022, 12:00PM to 1:30PM
Museum London
Profits from the book will be directed toward PEN Ukraine's efforts to provide the Ukrainian cultural community with evacuation and resettlement help.
Joining us in-person? Register here
Joining us online? Register here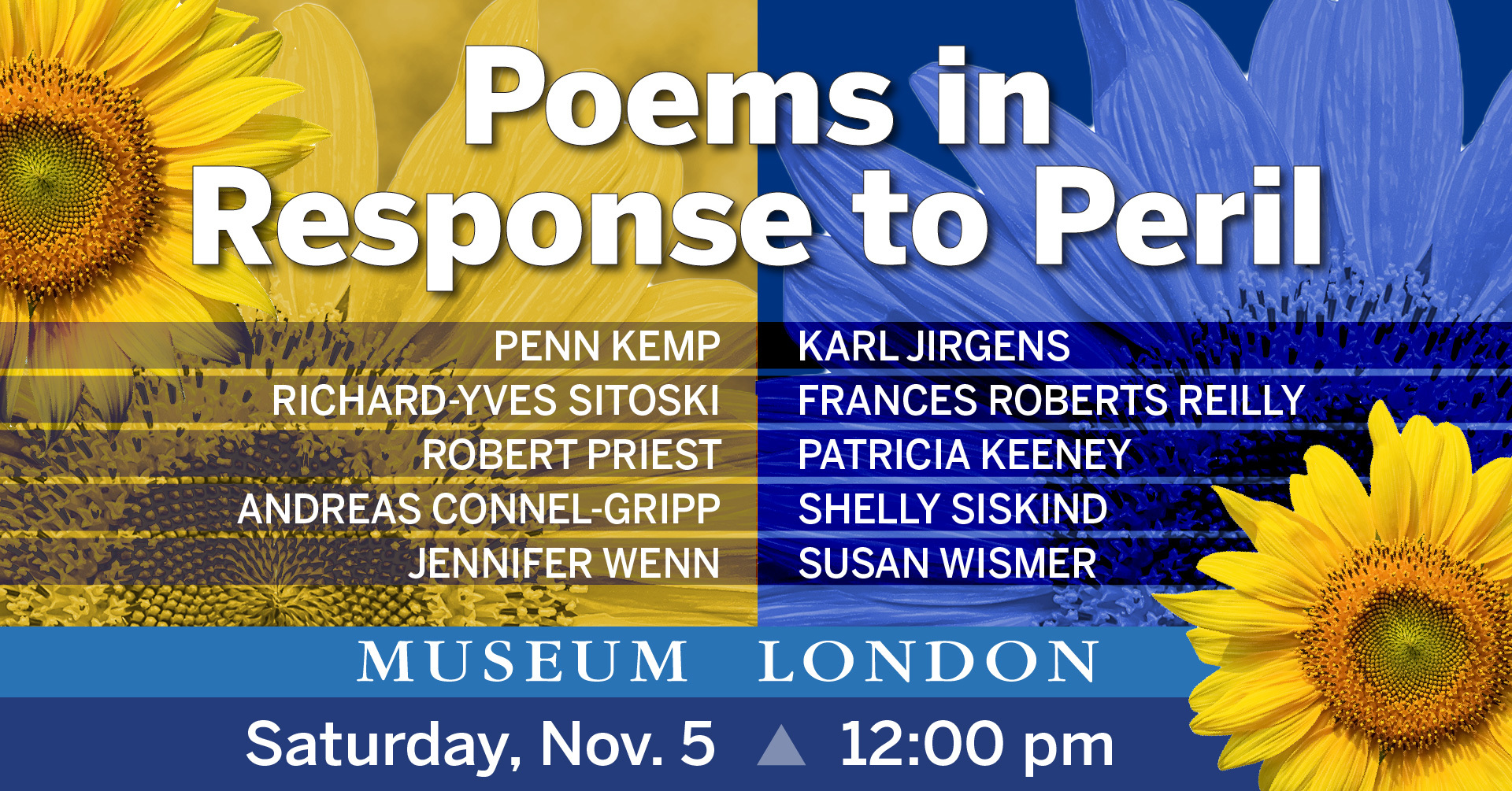 ---
Authors & Presenters
---
Location: