Wayne Johnston: In Conversation with Helen Gregory
November 5, 2022 at 4:00pm
The Words Festival is pleased to welcome acclaimed author Wayne Johnston, who will join us to talk about his newest memoir, Jennie's Boy: A Newfoundland Childhood!

Wayne Johnston: In Conversation with Helen Gregory
5 November 2022, 4PM
Museum London
(Registration below)
Consummate storyteller and bestselling novelist Wayne Johnston reaches back into his past to bring us a sad, tender and at times extremely funny memoir of his Newfoundland boyhood.

For six months between 1966 and 1967, Wayne Johnston and his family lived in a wreck of a house across from his grandparents in Goulds, Newfoundland. At seven, Wayne was sickly and skinny, unable to keep food down, plagued with insomnia and a relentless cough that no doctor could diagnose, though they had already removed his tonsils, adenoids and appendix. To the neigh­bours, he was known as "Jennie's boy," a back­handed salute to his tiny, ferocious mother, who felt judged for Wayne's condition at the same time as worried he might never grow up.

Unable to go to school, Wayne spent his days with his witty, religious, deeply eccentric mater­nal grandmother, Lucy. During these six months of Wayne's childhood, he and Lucy faced two life-or-death crises, and only one of them lived to tell the tale.

Jennie's Boy is Wayne's tribute to a family and a community that were simultaneously fiercely protective of him and fed up with having to make allowances for him. His boyhood was full of pain, yes, but also tenderness and Newfoundland wit. By that wit, and through love—often expressed in the most unloving ways—Wayne survived.

Register to join us at Museum London
Register to join us on Zoom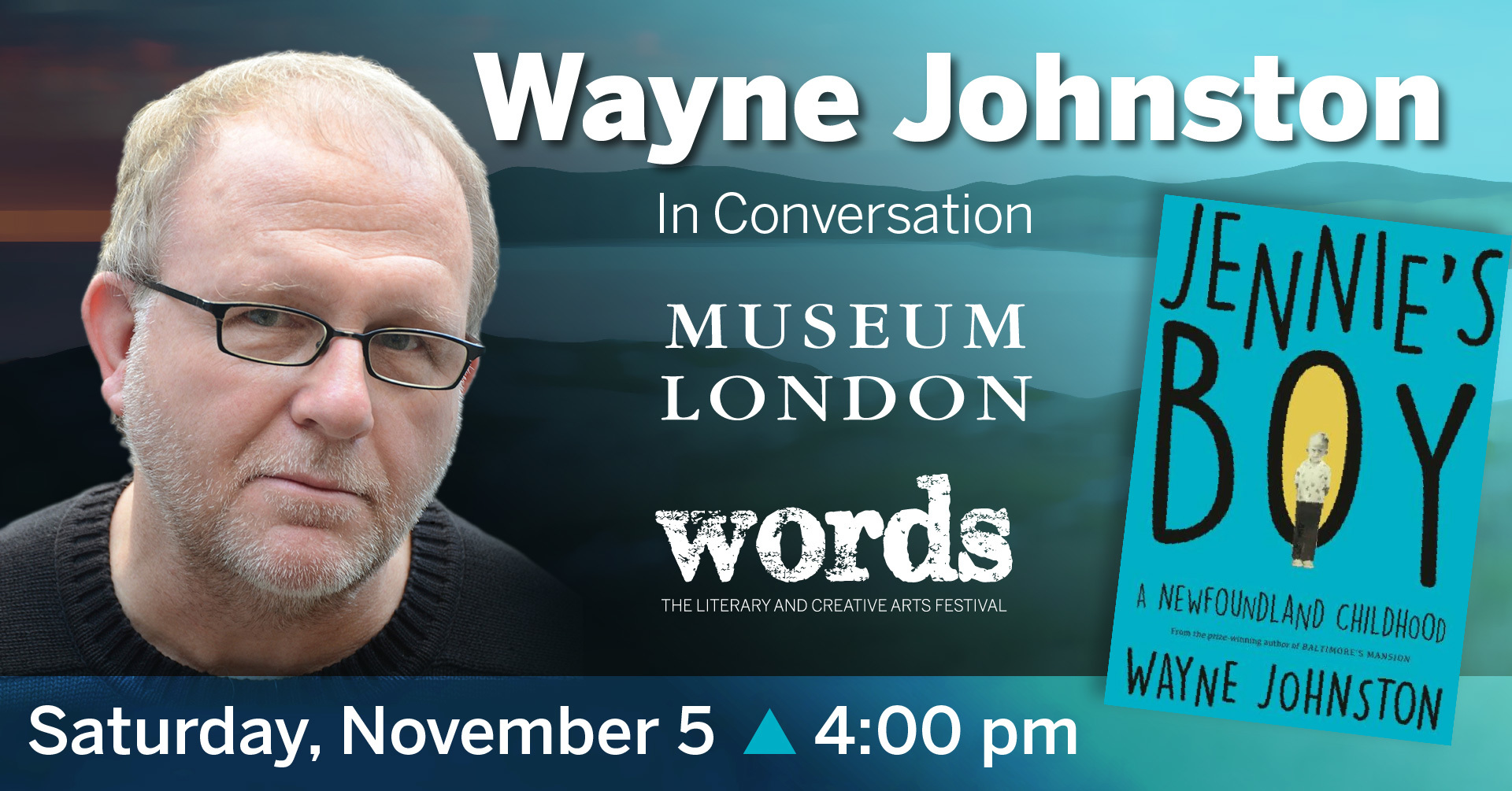 ---
Authors & Presenters
---
Location: