GardenShip and State: A Book is a World
November 5, 2023 at 3:00pm
The Words Festival and Embassy Cultural House are pleased to host a visit with the artists and curators of GardenShip & State for a launch of their exhibition catalogue.

GardenShip and State: A Book is a World
Featuring: Patrick Mahon, Jeff Thomas (Co-curators)
Katie Wilhelm (Designer); Ruth Skinner (Editor) Tom Cull, Michelle Wilson (Contributors)
Marlene Creates, Patricia Deadman (Respondents)

How do art book publications represent worlds and propose world-making? This gathering of curators, artists, designer/editors and writers will address the ways art projects can lead to the production of catalogues and books as archives of cultural materials that act as references and touchstones for ongoing work towards positive change and transformation. Curators Patrick Mahon and Jeff Thomas will be joined by collaborators and book producers, Tom Cull, Ruth Skinner, Katie Wilhelm and Michelle Wilson, to trace the journey from the GardenShip exhibition to its published iterations as a book and an almanac. The conversation will be enhanced by responses and stories from Newfoundland-based artist, Marlene Creates, and Curator of the Woodland Cultural Centre, Patricia Deadman, who will share some of their own tales and evidence of other publication-making journeys.

Program of Events – Nov. 5, 3:00-5:00
3:00 – 3:10 – Welcome, Land Acknowledgement, Introduction – GardenShip: The Exhibition & Book - Jeff Thomas and Patrick Mahon
3:10 – 3:40 – Designing & Editing GardenShip - Katie Wilhelm and Ruth Skinner
Poetry, Projects, Almanac – Tom Cull and Michelle Wilson
3:40 – 4:10 – Marlene Creates – A Newfoundland Treasury of Terms for Ice and Snow: from a film to a book to a concert to a CD
4:10 - 4:40 – Patricia Deadman – Woodland Cultural Centre Publications and More
4:40 – 5:00 – Roundtable Discussion: A Book is a World
Coffee & Tea will be available throughout the event, as well as books for perusal and purchase
Context:
GardenShip and State was an artistic research project conceived at the intersection of environmental critique, decolonial theory, and artistic practice. The project examined urgent issues confronting us today: climate change and global warming and the measures states and non-state actors can, or should, take to resolve them. These challenges are of global concern because local actions and global effects are intertwined, as evidenced by the destructiveness of the environmental crisis on humans and other than humans experiencing the effects of colonialism.
The publication, GardenShip and State brings together 26 artists and writers who ask how we can work together, and create together as a global community to restore the planet – while respecting differences, and seeking to repair divisions and address injustices brought about by colonialism.
Documenting the exhibition presented at Museum London from October 2021 to January 2022 – which was linked with related community projects which took place in 2022/23 – it is an impressive 300 page volume of stories, interviews, conversations as well as rich photography of a singular exhibition by twenty artists and other presenters. It is published by Museum London in cooperation with Western University.
Register to join us at Museum London
Register to join us on Zoom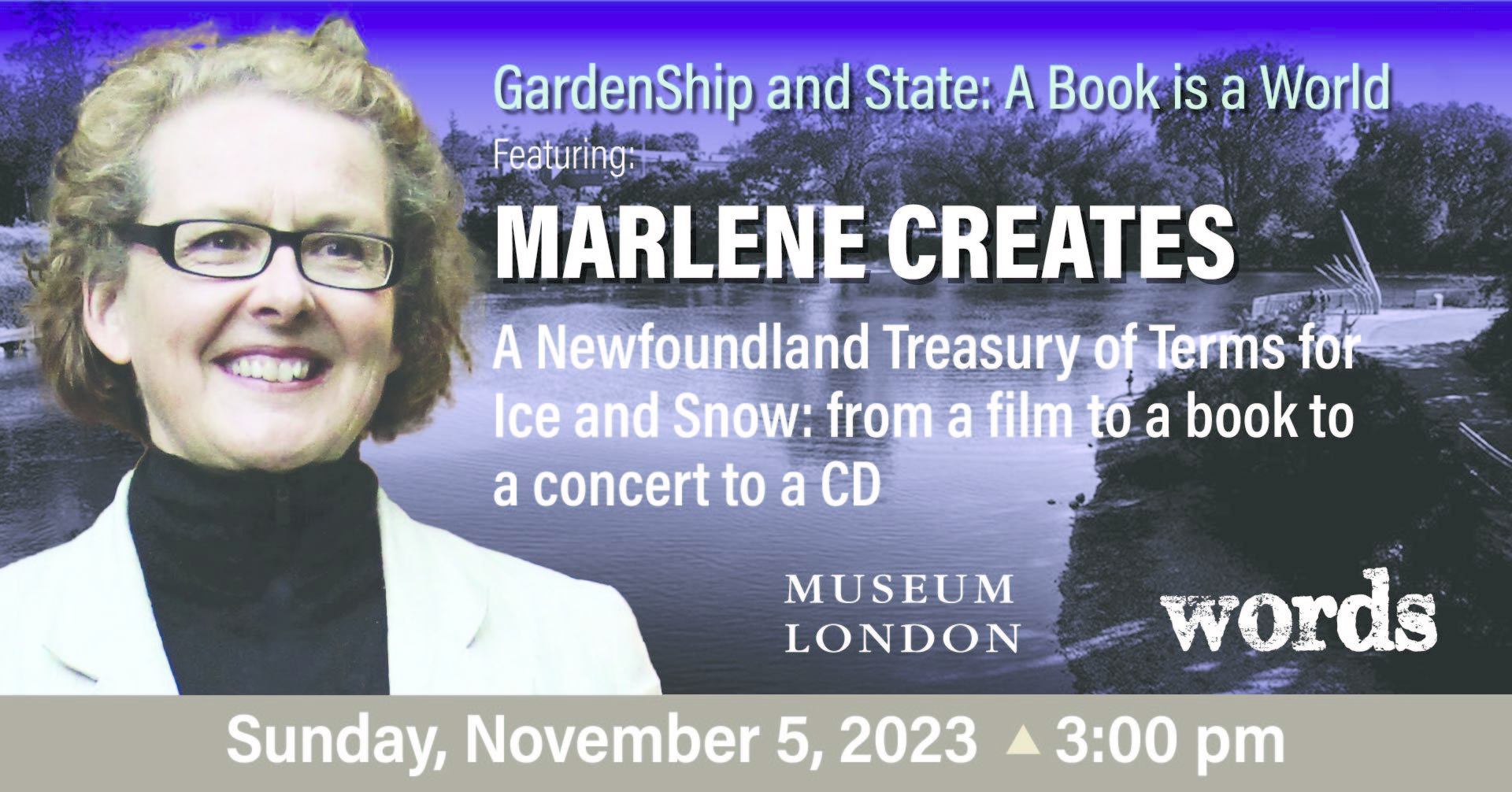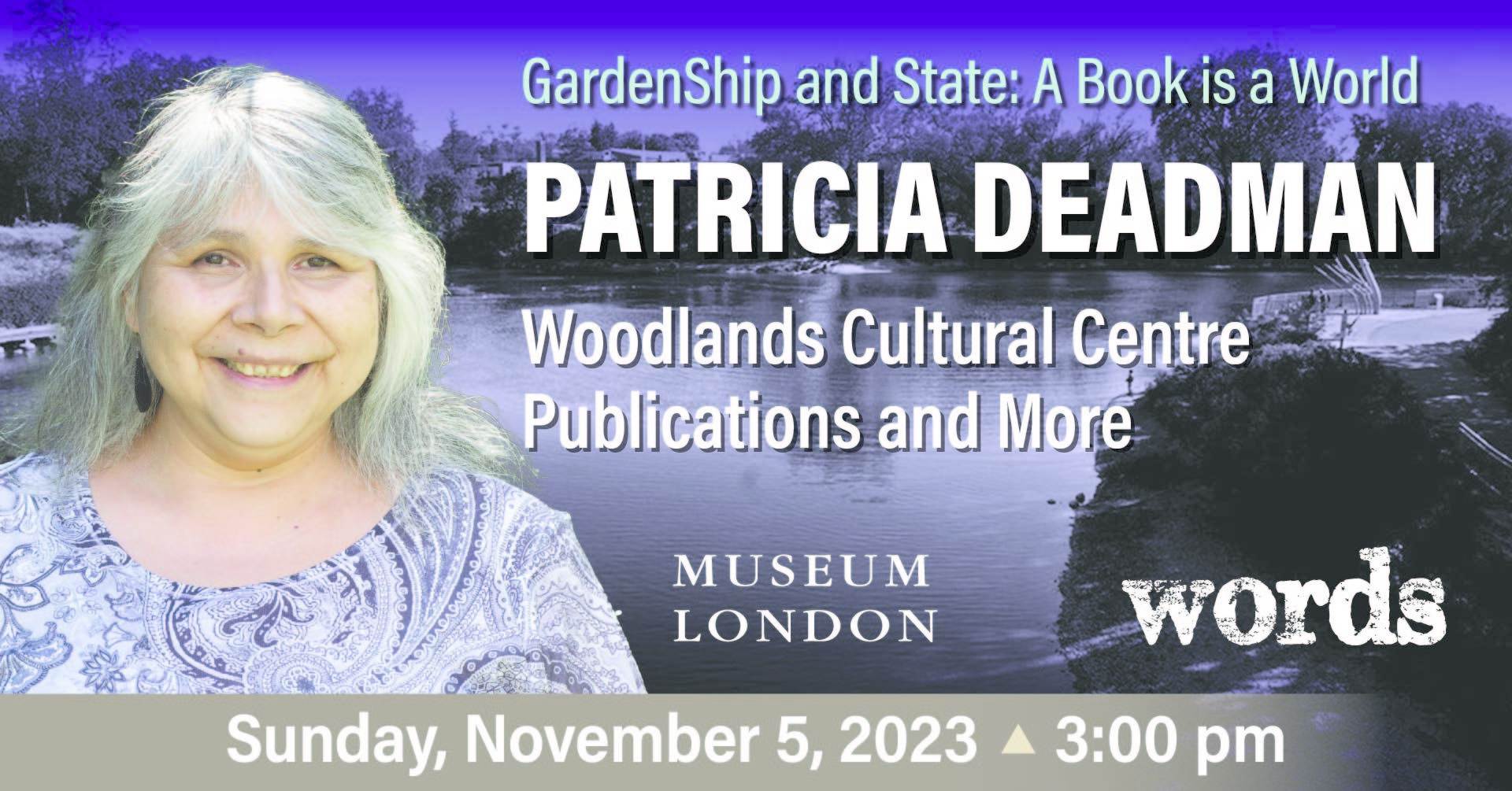 ---
Authors & Presenters
---
Location: