Halloween Film Screening: F.W. Murnau's Faust (1926), with live soundtrack by Wormwood
October 30, 2023 at 7:00pm
Halloween Film Screening: F.W. Murnau's Faust (1926), with live soundtrack by Wormwood
Looking for Halloween frights this fall? For our sixth annual Classics of Horror Screening, we'll revisit the legendary story of a man who makes a deal with the devil on Devil's Night!
Join us at Museum London for a screening of the classic German expressionist film Faust (1926), directed by one of the great masters of horror in the silent era, with an original musical soundtrack by London's own electroacoustic duo Wormwood.

Monday, October 30, 2023
Museum London
Cost: $ 20
Words Festival and Museum London are pleased to partner with Western Film Studies to bring you one of the classics of horror. Our screening will begin with an introduction by Western English and Film Studies professor Christopher Keep.
Adapted from Goethe's tragic drama, Murnau's Faust tells the story of an elderly alchemist who makes a pact with the devil for the knowledge to save his town from the ravages of a plague. Scorned by the townspeople after they discover the dark source of his healing powers, Faust is tempted further by the promise of eternal youth and the love of the beautiful Gretchen. Murnau's Faust features astonishing photography, magnificent art direction, and innovative special effects that retain their power to amaze nearly a century later.
Register Here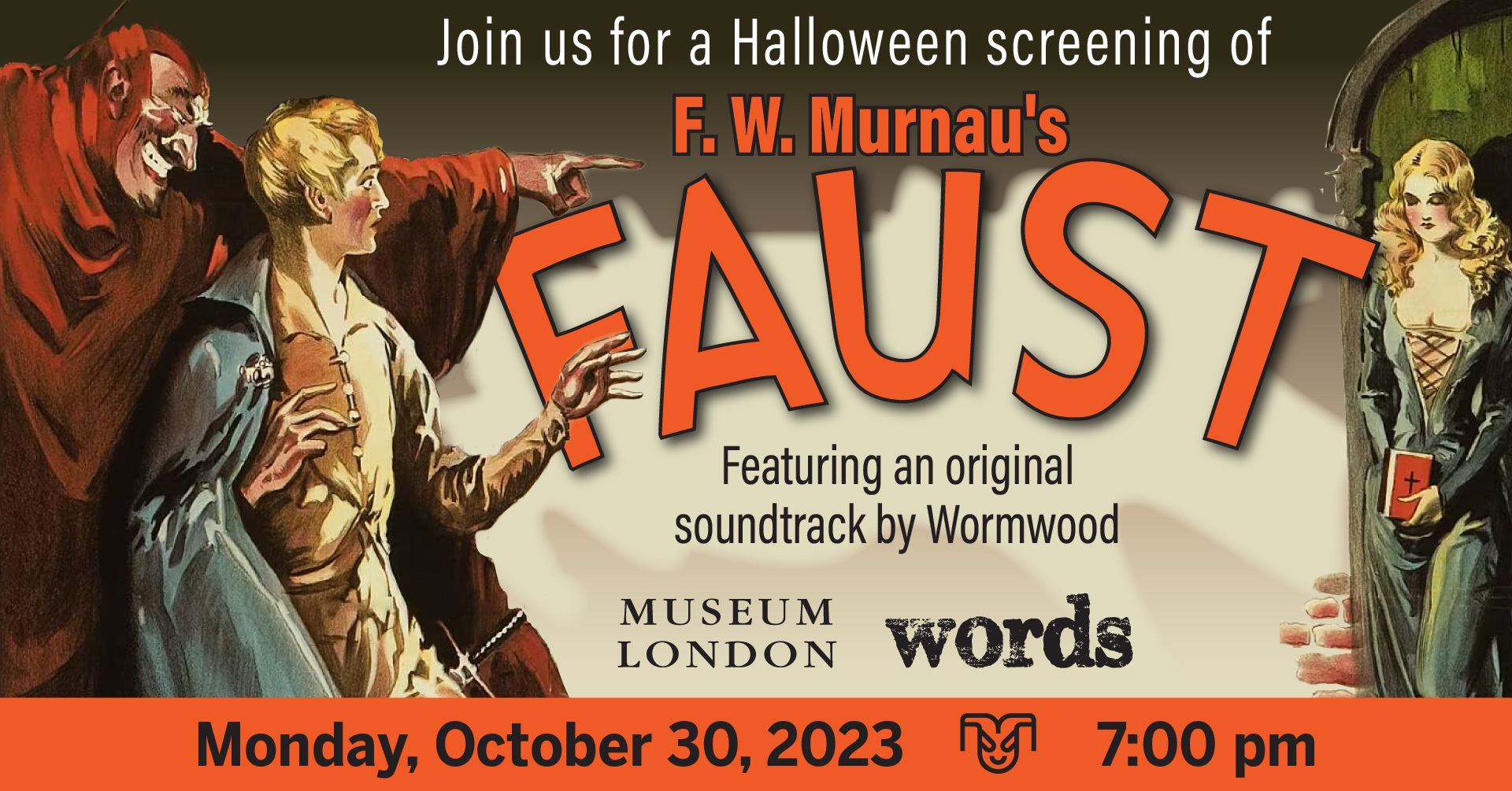 ---
Authors & Presenters
---
Location: