Guerrilla Poetry
November 4, 2017 at 12:00pm
This fall, poetry will cut to the core of London, Ontario. 
Starting at noon on Saturday, November 5th, volunteers of the Words Literary Festival will take to the streets of downtown London for "Guerrilla Poetry." Participants will travel in groups and take turns reciting poems aloud to listeners and passersby. The poems will range from world classics to the participants' own work. Our guerrilla poets will also provide information on other exciting events in the Words Literary Festival lineup. So on November 5th, head downtown and keep your ears open! 
This event is organized by Poetry London and The Public Humanities at Western.
CALL FOR VOLUNTEERS
Do you want to fill downtown London with the poetry you love? We are looking for volunteers for "Guerrilla Poetry" on Saturday, November 5th. During the event, you will travel in a team of four readers-reciters to a designated space in downtown London. Once there, members of your group will take turns reciting poetry to the public. The event will also give you the opportunity to promote the Words Literary Festival by handing out promotional materials. You can perform any poetry you like, from classic works to your own creations! Contact us now to volunteer and join our growing group of guerrilla poets. 
To register for a spot in our growing squad, email us at guerrillapoetrylondon@gmail.com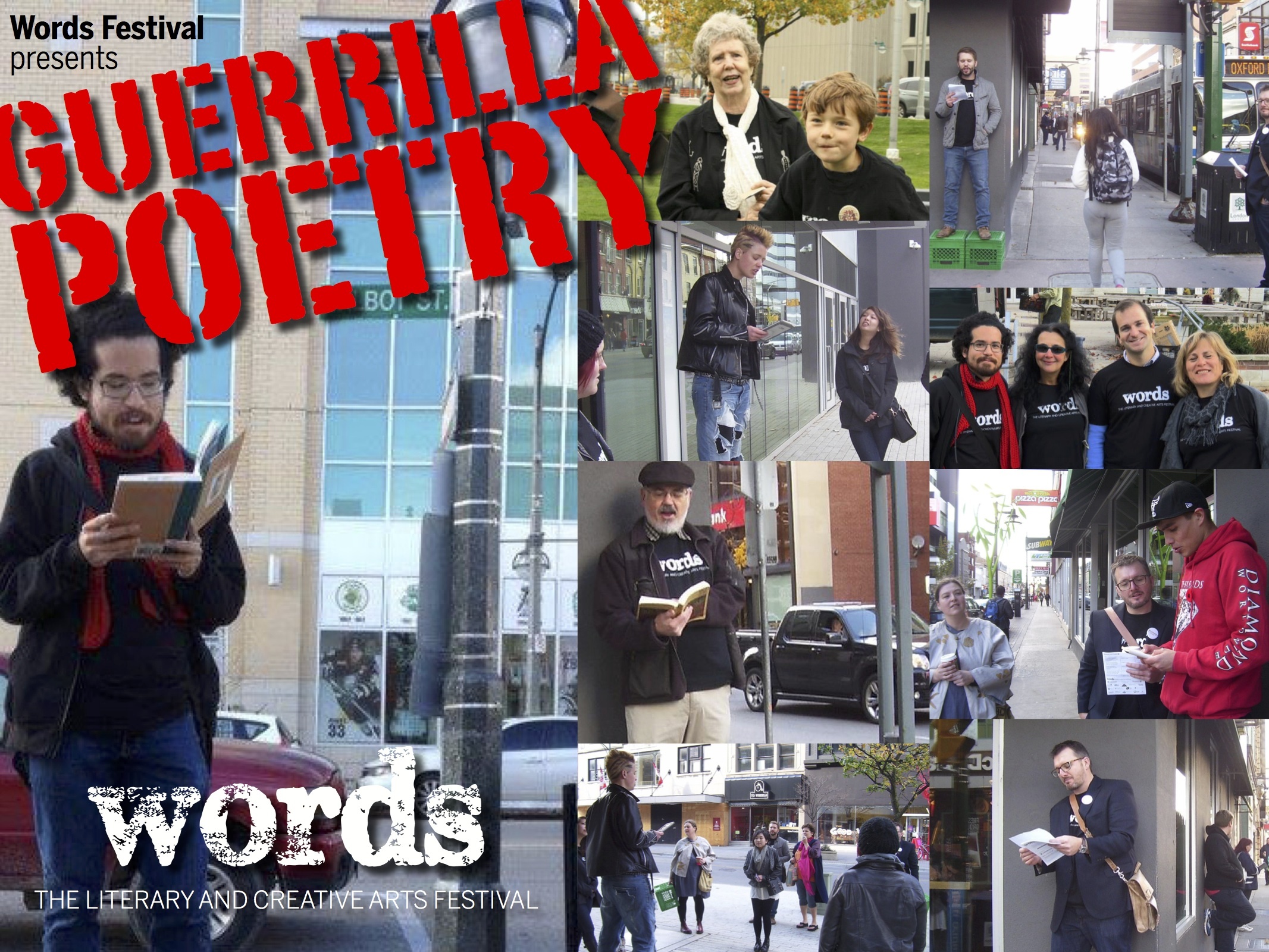 Location: