Seth Klein: In Conversation with Joshua Schuster
November 11, 2020 at 7:00pm
The Words Festival is pleased to welcome author and policy analyst Seth Klein, who will be joining us to talk about his new book, A Good War: Mobilizing Canada for the Climate Emergency. Our host will be Western English Professor Joshua Schuster.
Zoom Webinar
11 November 2020, 7pm
Canada needs to reduce its greenhouse gas emissions by 50% to prevent a catastrophic 1.5 degree increase in the earth's average temperature — assumed by many scientists to be a critical "danger line" for the planet and human life as we know it.
It's 2020, and Canada is not on track to meet our targets. To do so, we'll need radical systemic change to how we live and work—and fast. How can we ever achieve this?
In A Good War, Seth Klein explores how we can align our politics and economy with what the science says we must do to address the climate crisis. But Klein brings an original and uniquely hopeful take to this challenge. The book is structured around lessons from the Second World War – the last time Canada faced an existential threat. Others have said we need a "wartime approach" to climate change, but this is the first book to delve into what that could actually look like. Canada's wartime experience, Klein contends, provides an inspirational reminder that we have done this before. We have mobilized in common cause across class, race and gender, and entirely retooled our economy in the space of a few short years.
Zoom Webinar Registration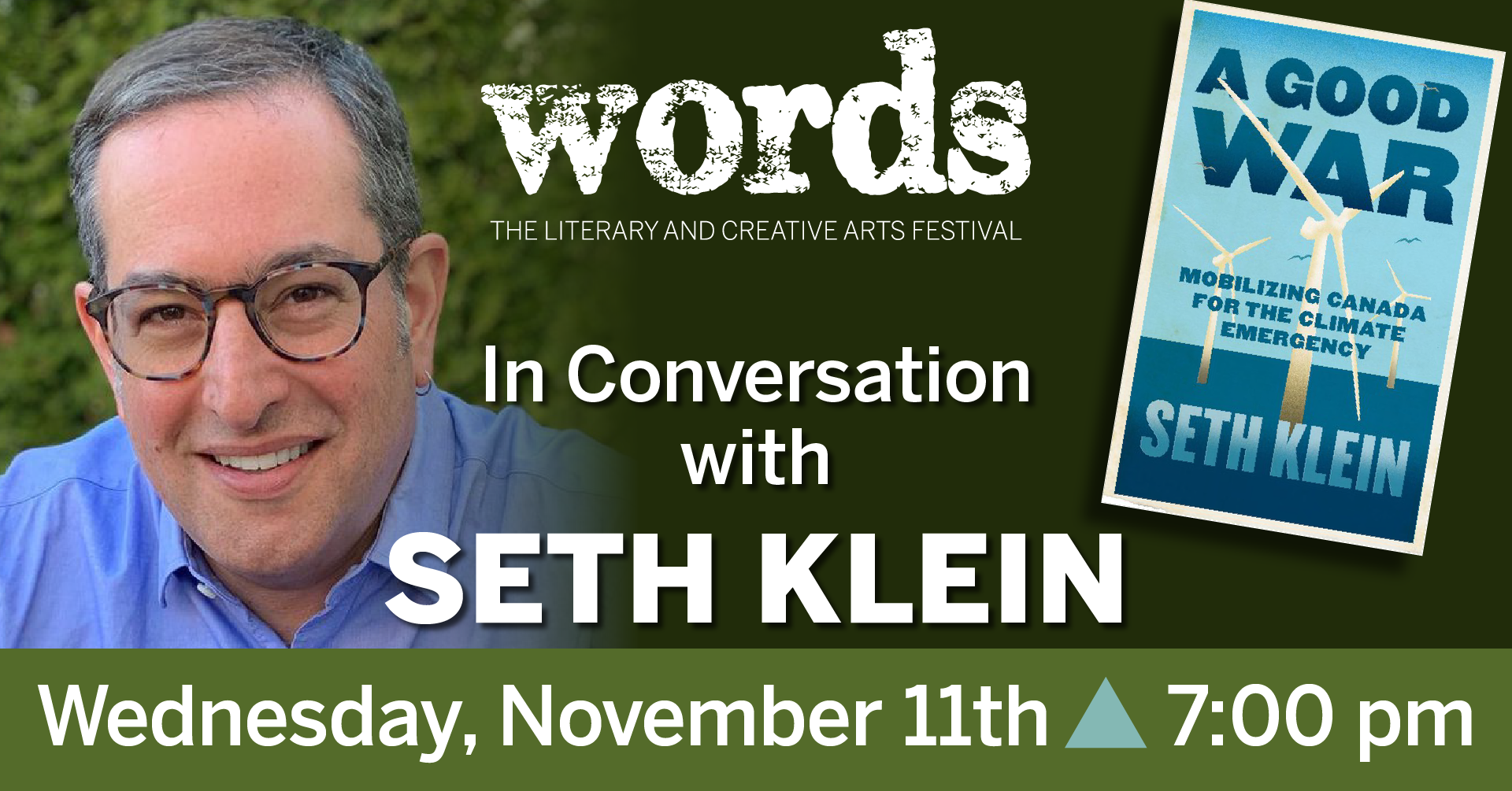 ---
Authors & Presenters
---