Steven Heighton: In Conversation with Josh Lambier
December 3, 2020 at 7:00pm
The Words Festival is pleased to present author and poet Steven Heighton, who will be joining us to talk about his new book, Reaching Mithymna: Among the Volunteers and Refugees on Lesvos.
Our host for the evening will be Words Artistic Director Joshua Lambier.
Zoom Webinar
3 December 2020, 7 PM
FINALIST FOR THE 2020 HILARY WESTON WRITERS' TRUST PRIZE FOR NONFICTION
In the fall of 2015, Steven Heighton made an overnight decision to travel to the frontlines of the Syrian refugee crisis in Greece and enlist as a volunteer. He arrived on the isle of Lesvos with a duffel bag and a dubious grasp of Greek, his mother's native tongue, and worked on the landing beaches and in OXY—a jerrybuilt, ad hoc transit camp providing simple meals, dry clothes, and a brief rest to refugees after their crossing from Turkey. In a town deserted by the tourists that had been its lifeblood, Heighton—alongside the exhausted locals and under-equipped international aid workers—found himself thrown into emergency roles for which he was woefully unqualified.

From the brief reprieves of volunteer-refugee soccer matches to the riots of Camp Moria, Reaching Mithymna is a firsthand account of the crisis and an engaged exploration of the borders that divide us and the ties that bind.
Zoom Webinar Registration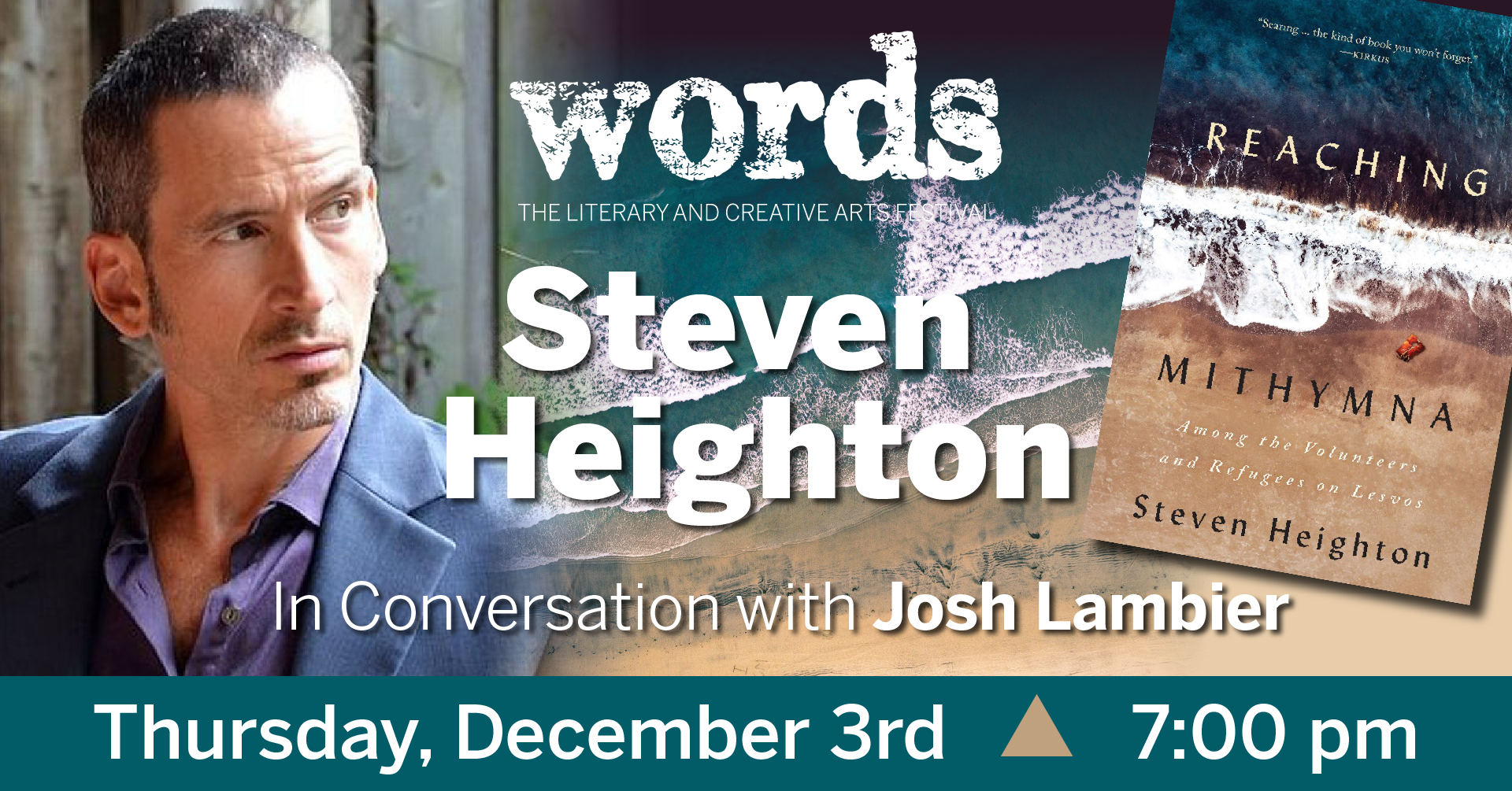 ---
Authors & Presenters
---