Cornelia Hoogland & Penn Kemp: In Conversation with David Barrick
November 14, 2021 at 1:00pm
In partnership with Antler River Poetry (formerly Poetry London), The Words Festival is very pleased to present Cornelia Hoogland & Penn Kemp!

Cornelia Hoogland & Penn Kemp: In Conversation with David Barrick
14 November 2021, 1:00 PM

Join us as we welcome two prominent voices of poetry in London -- Cornelia Hoogland, founder of Poetry London (now Antler River Poetry), and Penn Kemp, inaugural Poet Laureate of London -- as they read from their new books of poetry.

Cosmic Bowling is a collaborative work of Ted Goodden's ceramic sculptures and Cornelia Hoogland's poems. Specifically, they are responding through image and text to the 64 hexagrams contained in the ancient book of wisdom, the I Ching, or Book of Changes. Cosmic Bowling's calm weather lands in the midst of twitter storms in which everybody wants to start a conversation. Here's a conversation -- facilitated through visual art and poetry -- that's been going on for three millennia, one that asks the perennial question: How should we live now?

Penn Kemp's A New Memoir: New Poems explores the earliest stirrings of the creative imagination in childhood and the joys of associative thinking. With narrative skill and vivid sensual detail, it discovers and uncovers the effect of adult perspectives on a young mind, the puzzling life lessons of parents and teachers, the wisdom and heartbreak of nature. Ironic and lyrical, accurate and ambiguous, playful and profound, these finely tuned poems--whether enlightened moments or deep dives into an evolving self--flow with the ease and excitement that only a seasoned artist can bring. A book full of surprises and affirmation.

This event is brought to you by Words and Antler River Poetry (formerly Poetry London).
Zoom Registration Free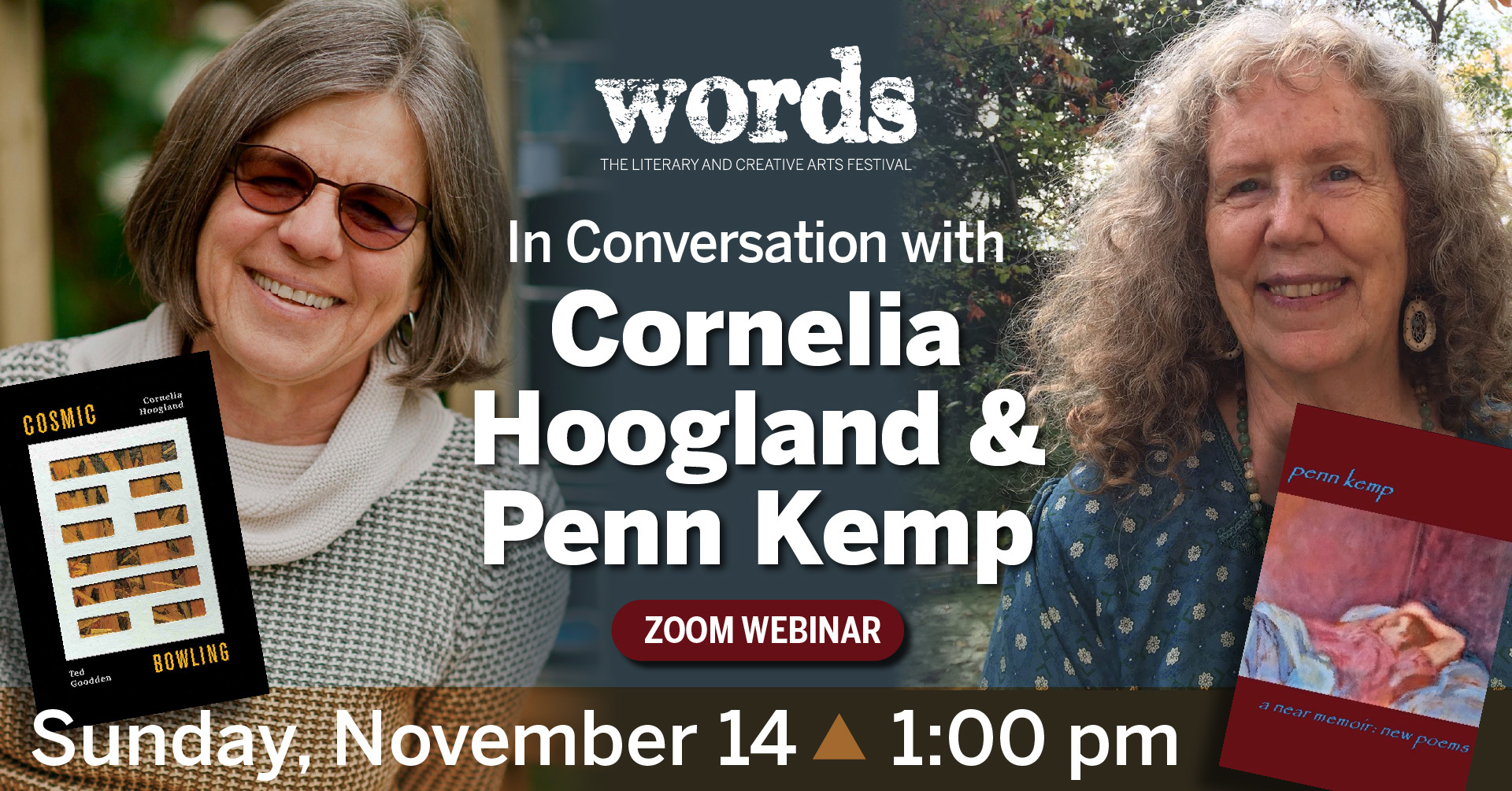 ---
Authors & Presenters
---