Tales for a Reaney Day: Two Great Writers, Three Short Stories
November 6, 2021 at 2:00pm
The James Reaney Memorial Lecture celebrates the legacy of James Crerar (Jamie) Reaney (1926-2008), an acclaimed Canadian playwright, poet and Western University professor who spent most of his life in London.

Tales for a Reaney Day: Two Great Writers, Three Short Stories
6 November 2021, 2pm

The 2021 James Reaney Memorial Lecture explores the evocative and thrilling contributions James Reaney and Colleen Thibaudeau made to the short story form. These Southwestern Ontario Gothic stories pack a punch, provoke reflection and provide a thrilling tale.

The lecture will feature an encore performance of AlvegoRoot Theatre's Tales for a Reaney Day in which Kydra Ryan and Adam Corrigan Holowitz perform Reaney's The Box Social and The Bully, two haunting stories about young people navigating isolation from their community. A reading of Thibaudeau's Wild Turkeys and an interview hosted by Carolyn Doyle will also be featured.

The Souwesto countryside is ripe with stories, these are three of them.

The James Reaney Memorial Lecture is organized by Colleen and Jamie's daughter, Susan Reaney of Galiano Island, B.C., and son, James Stewart Reaney of London. Susan Reaney also helms the websites colleenthibaudeau.com and jamesreaney.com.
Content Advisory: Tales for a Reaney Day contains sensitive content involving pregnancy. If you would like more information before deciding to attend please contact the organizers.
Register on Zoom free!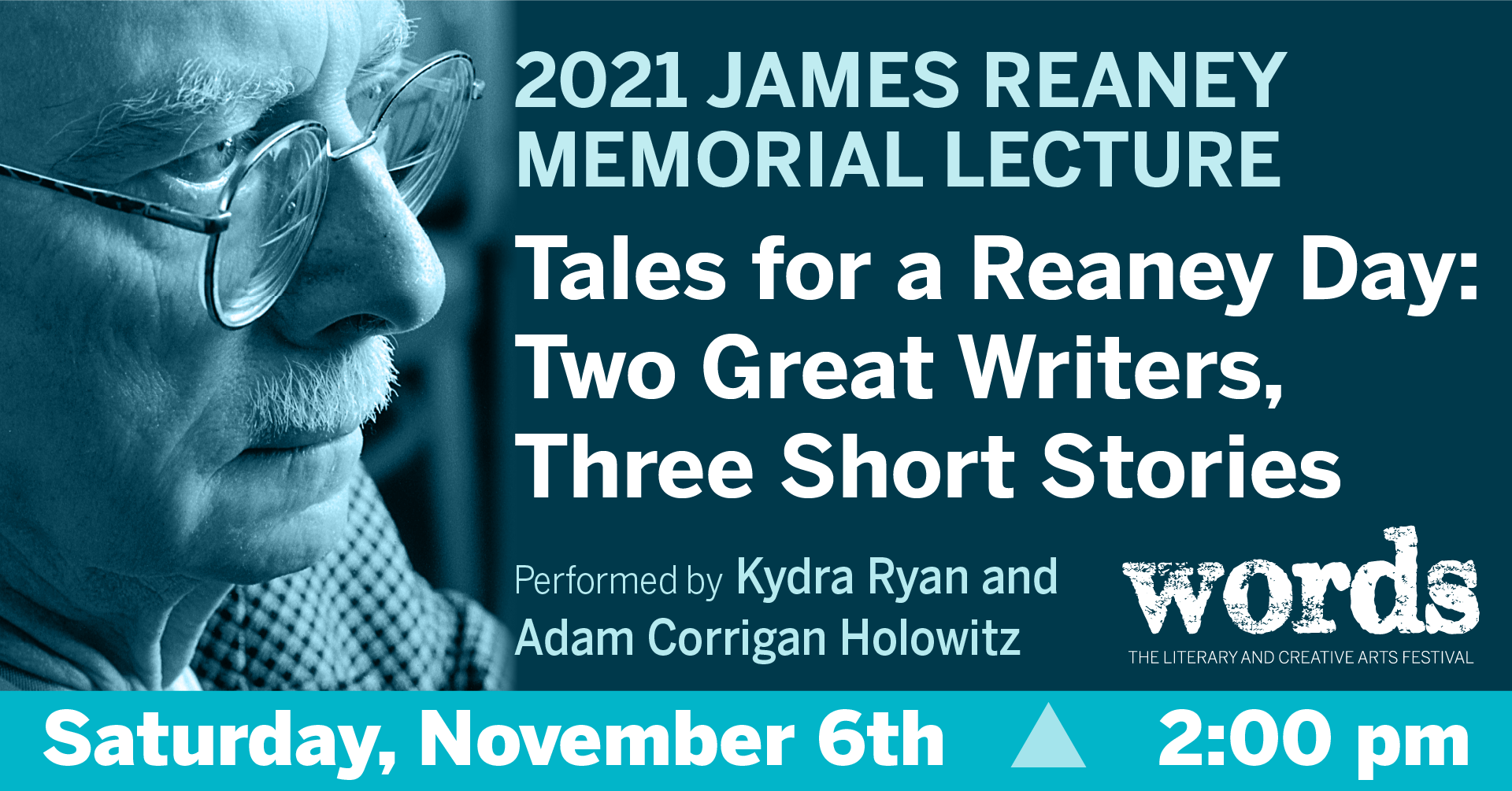 ---
Authors & Presenters
---